Nascar Picks: Food City 500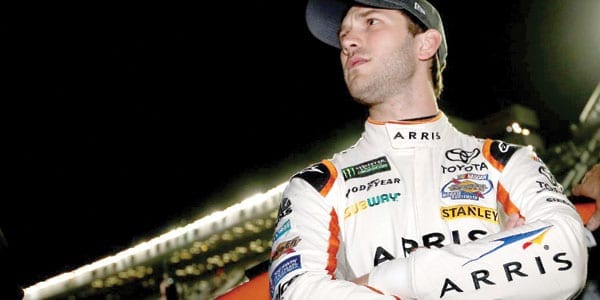 Race: Food City 500
Date: Sunday April 7, 2019
Track: Bristol Motor Speedway
Time: 2 pm ET
TV: FS1
By: Virginia Vroom, NASCAR Handicapper, Predictem.com
What We Learned From Last Week
Wowsers! And that's sarcasm for any NASCAR official of any sort that may be reading this. Can we PLEASE review this aero package that y'all were bound and determined to force on the teams this year? I can't be the only one who doesn't see the excitement in the races. And I mean literally every single race with the aero package has been mediocre at best. I'm not too sure who really enjoyed that last race, but please, shoot me a message with the benefits that you see so that I can try to research a little on what NASCAR has done to appease one person. I'm just annoyed at how far NASCAR has removed itself from the true meaning of stock car racing. The cars are so similar that we may as well be racing in another series! NASCAR does not give the teams virtually any room to wiggle or think for themselves. Basically, they all have the same cars. The engine specs are very similar now. And if that isn't enough, NASCAR is thinking of changing the entire rear end of the cars for the 2020 season. Can you PLEASE stop, NASCAR? From someone who was a NASCAR superfan, what you've done to the sport is atrocious. Bring back actual racing. Bring back teams being able to actually do things to their cars to make them better! It may as well be remote controlled cars at this point. Sheesh.
That being said, I will digress. I see a lot of people feeling the same kind of way, so let's all let NASCAR know how frustrated we are and maybe they'll listen to their fan base for once. Denny Hamlin managed to pull away with the win last weekend at Texas. Jimmie Johnson dominated a good portion of the beginning of the race, and Kyle Busch came on strong in the middle until a catastrophic failure (well, at least in his eyes). Other drivers also had some issues including Brad Keselowski and Erik Jones. There were a lot of issues with tires this weekend, and the drivers had to tread lightly as to not make too big of an issue. Clint Bowyer was second followed by Daniel Suarez, Erik Jones, and Jimmie Johnson to round out the top five spots. It was actually a good mix of Ford, Chevy, and Toyota in the top ten. I was surprised to see Jimmie Johnson up there in the top 5 since he's been struggling so much, but it was a nice change of pace.
Golf Picks: Valero Texas Open and Head to Head Matchups
Where Are We Headed This Weekend?
This weekend, the drivers are back to a short track, most notable Bristol. This place is chock full of history and hard racing, although the resurfacing of the track has really changed its characteristics and unique quality in my humble opinion. That being said, we know how I feel about the new aero package, so at least it won't be as bad as those races. All in all, Bristol is generally a fun race to watch. This track is a 0.533 concrete oval. It has variable 26-30 degree banking in the turns and 6-10 degree banking through the straights. The banking makes it even more fun to watch as the drivers are able to carry more speed through the entire track. There is less brake usage here than compared to say Richmond or Martinsville due to the banking, but tires are still usually an issue for a lot of drivers. Ultimately, though, Bristol is a track position race. It's a somewhat "big" short track. Drivers who are able to get up front are hard to pass for most of the race. There is a lot of lap traffic that the drivers need to navigate through in order to maintain their lead. Bristol can be a tough track for the rookies. With the lack of passing ability and the few grooves that actually move traffic, it takes some skill to navigate this race.
50% Cash up to $250

Potential Winners and Odds Heading To Bristol
This track can be tough to pick a winner at, but history here means a lot. The veterans hold the candle here with Kurt Busch and Kyle Busch being at the top of their game. Not only that, but their Bristol records are nothing to sneeze at. Kyle won 2 of the last 3 Bristol races, and brother Kurt has 6 total wins at this track. Although he trails Kyle Busch, Kurt's claim to fame is how well he races here regardless of what team he's racing for. That really speaks a lot to his ability as a driver. Kurt has had success with virtually every team he's raced for, which most drivers can't say. These are the two biggest contenders in my book this weekend. Kurt is going to give us a better payout with 14-1 odds while Kyle Busch is the clear favorite at 5-1 odds. Ultimately, I think that the older brother might be the winner here this weekend. I'm putting my money on Kurt.
My Pick to Win: Kurt Busch (14-1)
Middle of the Road Pick: Jimmie Johnson (25-1)
Dark Horse Prediction: Aric Almirola (20-1)
Interesting, isn't it, that Jimmie Johnson has the worst odds out of those three? At 25-1, he'll payout a nice little chunk of change if he manages to sneak away with the win. After coming home with a top 5 finish at Texas, it puts a little glimmer of hope in their garage. Johnson has 3 wins here too, so he's not unaccustomed to seeing the checkered flag. Maybe this weekend will be the turnaround he's looking for. Aric Almirola is a hit or miss driver. He seems to be getting better barring any unforeseen circumstances. Short tracks are where he seems most comfortable. His finish at this race last spring brought him a 6th place trophy, which isn't too shabby. His best overall performance garnered a 3rd place finish. Almirola might surprise us all under the right circumstances. He's sitting in 5th place in the standings after all.
Here are your current top 16 after last week's race:
1. Kyle Busch (5-1)
2. Denny Hamlin (14-1)
3. Kevin Harvick (12-1)
4. Joey Logano (8-1)
5. Aric Almirola (20-1)
6. Brad Keselowski (8-1)
7. Martin Truex Jr. (14-1)
8. Ryan Blaney (12-1)
9. Chase Elliott (14-1)
10. Kurt Busch (14-1)
11. Clint Bowyer (14-1)
12. Kyle Larson (7-1)
13. Ricky Stenhouse Jr. (25-1)
14. Daniel Suarez (60-1)
15. Jimmie Johnson (25-1)
16. Erik Jones (14-1)
Kyle Larson is a solid contender this weekend. There are a lot of betting sites pinning him as well. With a 2nd place finish in both 2018 races at Bristol, he's not a bad pick. If you have room on your roster, Larson is another solid pick. Overall, I think that we're going to see a battle of the brothers. The Busch brothers rounded out the top 10 at Texas and are fiercely competitive. I think that with their stats at Bristol and their experience, it's going to be an entertaining Sunday. Stay tuned for an exciting day of short track racing at Bristol Motor Speedway!