Season Finale 500 Odds & Predictions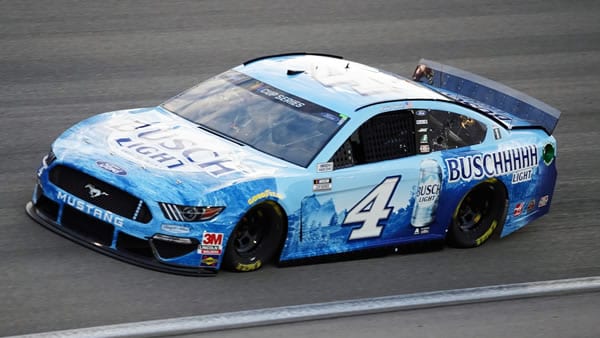 Race: Season Finale 500
Date: Sunday, November 8, 2020
Track: Phoenix Raceway
Time: 3 pm ET
Channel: NBC
What Did We Learn From Last Weekend?
Wow. Martinsville definitely shook things up. Being the last race before the championship race at Phoenix made for some good racing and some desperate moves. In a pretty shocking finish, Chase Elliott took his chances and came with a strong car, leading him to victory lane and a shot at the championship. It was pretty awesome seeing him with the checkered flag, and just so grateful for what he has achieved. We all know there was a bell ringing in Dawsonville somewhere for that kid on Sunday! He needed to win to get into the final four, and that's exactly what he came here to do.
Interestingly enough, he's not much for short-track racing, and this is actually his first short track win. It was definitely the most important short-track win of his career thus far. Elliott led 236 of the 500 laps and was followed by Ryan Blaney, Joey Logano, Brad Keselowski, and Kurt Busch.
Here's one for the books, though. After a hard-fought race, the final four drivers competing for the trophy at Phoenix include Joey Logano, Chase Elliott, Denny Hamlin, and Brad Keselowski. The lineup doesn't seem too odd.
Honestly, I'd agree with these guys battling for the championship on any given day; HOWEVER, and that's a big HOWEVER, where the heck is Kevin Harvick? As someone who had a record 9 wins THIS SEASON, Harvick was knocked out of contention on Sunday. He made a very bold attempt at hitting Kyle Busch to move him out of the way, but that plan backfired as Busch did a 360 and kept going to the finish line, but Harvick was not so fortunate. In the post-race interview, he apologized to Kyle for doing that to him and admitted that it was a total Hail Mary attempt at doing anything possible. I will wholeheartedly admit that I am not a Kevin Harvick fan. That being said, the man can drive. He's a wheelman and didn't win nine races this season by happenstance. To see him knocked out of the championship is, honestly, pretty dumb. I think that this needs to be a wake-up call to NASCAR that there are some holes in this format. It really isn't a format for the drivers but rather a format for the fans. It's supposed to keep the racing exciting. I know that there are naysayers out there with the typical "Well, if he was good enough, he would've produced results in each round" blah blah blah. Well, while that may be the case, the culmination of 9 wins erased by three mediocre races is absolutely absurd. Say what you want, but that's ridiculous. I really hope this makes NASCAR look at how the playoffs are set up and make some adjustments. I just don't like it. Harvick was the class of the field the entire season. He deserves to be in the final race for the championship.
Where Are We Headed This Weekend?
As we all settle on the fact that there's nothing we can do about that right now, we move on to the final race of the 2020 Cup Series. Phoenix is now the new final race stage for the drivers and teams. I like Phoenix. I actually think it's a better race than Homestead. I've been to Homestead, and it's great and all, but it's really just another cookie-cutter intermediate track. Phoenix has some personality to it and gives us a little more excitement in the final round. This track is a 1.0-mile asphalt dogleg oval. It's a pretty weird track. It has banking, but it's relatively low throughout the track with 10-11 degrees through the dogleg, 8 degrees through turn 1, 8-9 degrees through turn 2, 10-11 through turns 3 and 4, and 3 degrees on the backstretch and front stretch. The configuration of this track makes the setup a bit trickier. And tires, well, they are tricky as well. Phoenix likes to eat tires on these cars and always makes for some interesting strategy. Much like Martinsville, track position is very important here as drivers can get lapped pretty quickly. Traffic is also something to compete with but not nearly to the degree that we see on the true short tracks.
Odds and Value Picks
When we're thinking about potential winners for this track, we have to look at the bigger picture of the championship as well. Is the winner of the race going to be a championship contender? Is it going to be someone outside of the top four? Based on stats alone, I'm going with the latter. Not by much, but being eliminated from the competition makes Kevin Harvick the one to beat this weekend. Among all active drivers, he has the most wins at nine total here at Phoenix. Here's another good stat for you. He's had a total of 35 starts at Phoenix. That's showing his age a little, but whatever. In those 35 starts, he's finished in the top 5 in over HALF. Not the top 10, the top 5! Harvick is the man to beat this weekend. It doesn't hurt that even though he didn't show it, we all know he's big mad about being eliminated. He's going to win to prove a point. Mark my words. He'll get quiet redemption this Sunday. Let's take a look at all of your potential winners heading into Phoenix.
Top Favorite: Kevin Harvick (+250). Bet Harvick for FREE by depositing $200 and they'll give you a $100 credit to your wagering account at Bovada Sportsbook! You can also bet the race live while it's going on using their awesome live wagering platform! 
Mid-Range Pick: Kurt Busch (+2500)
Dark Horse: Cole Custer (+6600)
Hear me out. Cole Custer's debut at Phoenix for the Cup Series resulted in a top 10 finish. The kid does notoriously well at this track. His last 2 Xfinity starts resulted in 2 top 5 finishes. Out of the rookies, this kid has been putting his nose in the front of the field more than most others and has done a really great job this year. I think that he will be competitive in the last race of the season when he has nothing to lose and only experience for next year to gain. Kurt Busch is also another driver to watch. Again, with nothing to lose, Busch is going to give it his all. While his brother actually has the best average out of all active drivers, Kurt has done a great job this year in sub-par equipment and made it farther than his brother in the playoff races. I wouldn't be surprised if his experience gives him everything he needs to top the field this weekend. They'll all be chasing Kevin Harvick to the checkered flag. With +250 odds, he's very clearly the favorite going into this race. He's going to want this win probably worse than if he was competing for the championship. What better way to make a very valid point than to come away with the win in the last race? Let's see your final four drivers that will be trying to stay ahead of Kevin all night and claim the championship.
NASCAR Standings
Joey Logano (+800)
Chase Elliott (+500)
Brad Keselowski (+900)
Denny Hamlin (+500)
Out of those four, I'm picking a Penske guy to go home with the championship. While the majority of NASCAR nation doesn't want to hear it, I think that Brad is going to surprise everyone and come away with another championship. He won't win the race, but I think he'll be right where he needs to be to take home that trophy. He needs to stay out of trouble, and you better believe that there is going to be a lot going on this weekend as these four drivers navigate the rest of the field that have absolutely nothing to lose in order to chase that championship. Stay tuned as we see the champion crowned this weekend in our last race of the 2020 season at Phoenix! Want more free bets? Deposit $100 to $1000 and they'll match you dollar for dollar with a 100% real cash bonus at Betnow Sportsbook!