Wise Power 400 Odds & Race Predictions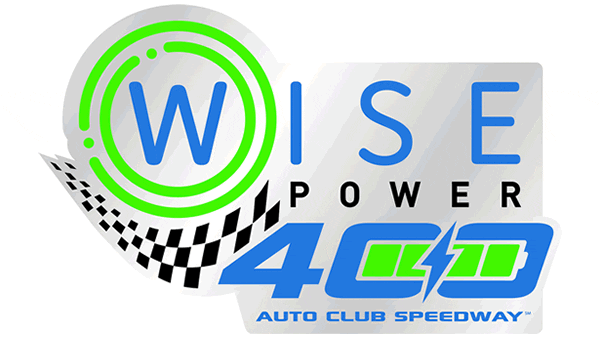 Race:
Wise Power 400
Date: Sunday February 27th, 2022
Track: AutoClub Speedway
Time: 3:30pm ET
Channel: FOX
What Did We Learn From Last Weekend?
Well, that was an…interesting…start to the 2022 NASCAR Cup Series season. Daytona wasn't a total snoozefest, but if definitely brought to the forefront that R&D still left a lot to be desired for these new-gen cars. One of the biggest issues that both teams and fans took notice of was the single lug nut situation. NASCAR's justification for this was none other than "safety," of course, but I am not so sure that we saw anything that was remotely safer. In fact, there were multiple issues with this new scenario, still including loose wheels. We also saw a couple of cars lose their wheels completely. Tires were rolling around the track, and the wheel had actually completely snapped off the car. I'm not sure that was the outcome that NASCAR was expecting or desiring, but that's what happened nonetheless. On top of the issue with the wheels, maybe this is only me, but did anyone else find it curious that a car lifted off the track in both races this weekend? It used to be that cars flying through the air was a rarity and something that no one wanted to see due to, obviously, driver safety. My assumption was that all of these restrictions NASCAR put on these cars, in addition to the reconfiguration of the undercarriage, would result in fewer (if any) of the flying cars incidents. That is indeed the opposite of what happened. But think about it for a minute. The way that NASCAR designed the cars kind of actually lends itself to them lifting and not staying track-bound should anything give way to the rear of the car coming off the track. I mean, the cars are basically a solid plate underneath. Clearly, that means that the wind will easily pick it up and toss it wherever it sees fit. But hey, what do we know about basic physics?
But I digress. If we return to the actual results of the race, it ended pretty emphatically with rookie Austin Cedric taking the checkered flag and Bubba Wallace coming in 2nd. Being Daytona, we really shouldn't be surprised that some relatively unknown guys rise to the front of the pack when the rest of them were wiped out earlier. It is what it is here. Without a true track record of consistent top finishes, Daytona and Talladega are the Hail Marys and crapshoots of this sport. Anyone can win if enough drivers wreck out. Speaking of wrecking out, there are a lot of guys out there mad at Brad Keselowski for "wrecking" Harrison Burton, which managed to cause a lot of good cars some serious damage. Burton was actually the car that flipped during the race. William Byron, Alex Bowman, Kyle Busch, and Denny Hamlin also suffered some gnarly damage to their cars as a result.
Here's what I'll say about that situation. These cars were designed to be able to push each other in a draft. From what I saw in multiple replays, Brad didn't do anything wrong. Burton's inexperience in handling a car being pushed played into him wrecking. Could Brad have lifted? Sure. Is it his responsibility to do so? Nope. We all know Brad doesn't lie. That being said, this is a race. I get so tired of hearing the back and forth of commentators and fans talking about how this driver or that driver should've moved or should've lifted or should've cut some slack. This is a race. This isn't wait for the guy in front of you or next to you to politely get out of your way or learn to drive. Had that been any other driver pushing Burton, I have a feeling the sentiment would be different too. Some people just love to hate Brad. He's a racer. That's the deal. I don't hate him for not cutting people slack. His sponsors don't pay him to do that either.
Where Are We Headed This Weekend?
This weekend, many are saying we are going to get into the real meat and gravy of racing. Daytona is cool and all, but it really isn't representative of 90% of the racing that these guys do. Daytona was, indeed, a bit of a snoozefest with a few exceptions in between. Interestingly enough, NASCAR said that their new-gen car "performed really well." Well, folks, there ya have it! The ones that built the car are happy with their product. SHOCKING! Hopefully, we'll see a little bit more competition out of the drivers and teams as well, but if we're being honest, AutoClub won't be much different in the style of racing. We very often see the leader pull away from the field and drive a significant distance away from second place. Whether the new car configurations do anything to change that is doubtful, in my opinion. The aero package that we saw at Daytona did absolutely nothing to allow for side-by-side racing. It kind of hindered it if you really watched some of the moves the guys were attempting to make. Here in California, the drivers are going to have to use strategy to get to the front of the pack. This track is a 2-mile asphalt D-shaped oval with 14 degrees of banking in the turns, 11 degrees on the front stretch, and a minimal 3 degrees on the backstretch. It's a cookie-cutter intermediate track. There's plenty of room for multiple grooves to be run, but we usually see these guys find a line and stick with it throughout the duration of the race. Tires are going to be a big focus here. Luckily for the drivers, the stages will limit the green flag runs that can be run. It'll be interesting to determine if the wheels can hold up to these long green flag stretches that we'll inevitably see when we head across the country this weekend.
Odds and Value Picks
When it comes to picking a winner at AutoClub, the chances are quite a bit better at being reasonable. Daytona is really nothing more than a game of chance. AutoClub lends itself to a bit more predictability. This year, we're obviously battling not knowing how these next-generation cars are going to perform at the various tracks under race conditions—knowing that we can confidently say that JGR will be at the forefront. Their development of new equipment seems to be second to none, and their performance at Daytona (with the exception of unavoidable factors) shows us that they have a little bit of an advantage. Two of those drivers are exceptional at AutoClub and should be at the top of your list this week. Both Kyle Busch and Martin Truex Jr. will be contending for the win without a doubt. Busch has three wins here overall, with his first win ever being at this track. He also won in the Gen 6 car, giving us a little faith in this pick as his ability to navigate new equipment is pretty top-notch. Martin Truex Jr. knows how to get around this place as well. In fact, Truex has an affinity for the intermediate tracks. Last year, he had the best overall finish of any driver with an average 4th place throughout the season. With multiple wins at AutoClub, he should definitely be on your radar.
Let's take a look at your potential winners heading into Sunday's race:
Winner: Kyle Busch
Mid-Range Pick: Austin Dillon
Dark Horse: Harrison Burton
Kick your NASCAR betting season off right with a massive 100% sportsbook bonus!
With only one start under his belt, Harrison Burton took the win in his 2020 start at AutoClub. He was running tremendously well at Daytona, leading the outside line before he got loose after a push from Keselowski. I think what we're seeing is a kid that can really navigate these fast tracks, though. Burton will be someone to watch through the season for sure. Austin Dillon has six starts here with RCR and an average finish of around 14th. He has a win from Xfinity but hasn't been able to translate that over to the Cup Series yet. He is looking for a better season and hoping to find a new groove with this next-gen car. This might be the track where he can pull it off. He will be battling the likes of Truex and Busch, though. Busch is coming on strong. He had a rough go of it but still came away with a 6th place finish after strategically missing most of the carnage. With AutoClub being notoriously good to him, I think he's going to start this season on a tear. He had a really rough 2021, so you better believe if anyone comes back with a vengeance, it's Kyle Busch.
They'll all be looking for those valuable points as the season marches on. Truex won two of the stages at Daytona, but Cindric won, so he's got his spot in the playoffs already. The rest of them are going to be trying to get those wins as quickly as they can so they won't have to stress about the remainder of the season heading into the Chase. Here's how the 500 rounded out, solidifying your current top 16 in the points:
Austin Cindric
Brad Keselowski
Martin Truex Jr.
Bubba Wallace
Chase Briscoe
Ryan Blaney
Michael McDowell
Kyle Busch
Chris Buescher
Chase Elliott
Joey Logano
Aric Almirola
David Ragan
Ty Dillon
Ricky Stenhouse Jr.
Kurt Busch
You'll notice those points don't exactly align with the race finish. That is because different things account for gaining points, most notably winning stages, which bumped Truex into a solid third spot. Those top spots are going to ebb and flow throughout the next several weeks, though. Daytona is not an accurate indicator of how a team will run through the season. In my opinion, it's become more of an exhibition race to kick off the season the way things are going now. AutoClub will give us a touch more insight into how these teams will perform as the season progresses. Stay tuned for a great afternoon of racing as these guys settle into AutoClub Speedway! Question: Did you know that you can bet on NASCAR races live, as they happen? YES! You can find this beautiful opportunity at Bovada Sportsbook!