Boston Celtics vs. Milwaukee Bucks Game 3 Pick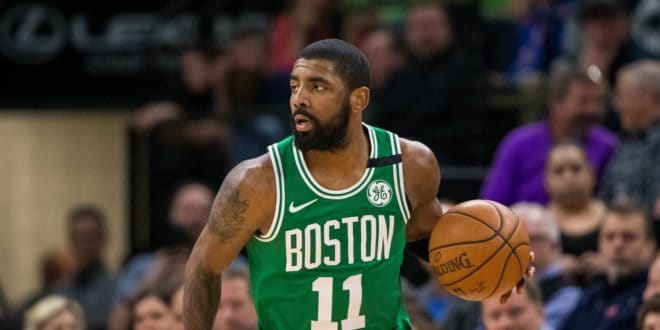 NBA fans and most NBA gamblers suffer from recency bias more than those of any other sport. In the NFL a team can be consistent with dramatically different results because of the way teams matchup. In the NBA, and especially the playoffs, the result is often about dramatic swings in key individual player performances that are independent of the opponent.
Did the Nuggets really lock down the Spurs in game 7 to move on? Or, did the Spurs just happen to shoot 36% on that day and go 6 for 23 to only lose by 4? Was Klay Thompson's awful shooting slump to start the season caused by opponents? I don't think so. Did he become a poor shooter? No. My point is the law of averages applies to the NBA like no other sport.
Paul Pierce declared the Bucks as "done." after game one of the series. This despite the Bucks getting the best of the C's in the regular season, having the probable league MVP, and the best record in the entire NBA. But the Celtics shot above their talent level at 54% and 42% from 3. Milwaukee shot only 35%. Obviously this Bucks team is better than this given performance and by no means are they "done".
Nuggets vs. Blazers Game 3 Pick
Now here we are after the absolute shellacking Milwaukee dished out at home and everyone is shouting about how the Deer are off and running and have the momentum. They can't be stopped now. But this Bucks team lead the NBA with 60 wins and managed to lose home court advantage to the C's. They lost by 22 in THEIR building. Now they come to Boston hoping they can do what Boston did and Boston is only a 2 point favorite? But when you look at the numbers, a result similar to game 1 is more likely than what occurred in game 2.
Kyrie Irving
In his game 2 loss Kyrie was 22% from the floor. He had an awful 1.25 to 1 assist to turnover ratio. He played almost all of the game's  minutes before it was out of hand. His backup Rozier was as bad going 2 for 10. The point guards took over 1/3 of the teams field goal attempts. This is very unlikely to happen again. Kyrie is a guy that average 23 points per game against the Bucks before laying this egg. Overall he is a 51% shooter at home and 43% from deep. His assist to turnover ratio is almost three times better than he put out in game 2. Did Eric Bledsoe and George Hill turn into Kyrie stoppers? I doubt that. My money is on Kyrie playing closer to his home averages tonight.
TD Arena
The Celtics were not supposed to win in Milwaukee. In fact they were big 8 point underdogs in both games. The Celtics are 2 point favorites at home where they are a much better team. The Cs average 3.5 more points and a whopping 3 more boards when playing at TD. Their regular season home record is a game better than the Bucks' away record. As mentioned with Kyrie Irving, the Celtics big names play better at home. Six percentage points from behind the arc is significant in this league. Add to that +1 in both assists and rebounds and it's clear to see the Celtics engines rev better on the home floor. But the keyword here is "floor". The Celtics have a lower floor when playing at home. Not only do we see the best players have their worst games on the road, but when they do lose their margin for losing is 3 points lower than when on the road. The Celtics have overachieved in the postseason when compared to the first 82. Expect them to be rewarded by the home crowd for getting one in Milwaukee.
Currency of the Buck is Too High
The Bucks are certainly capable of beating the Celtics but they are playing the Celtics' style of ball right now… A strategy that got them blown out in game one. You may say yea, but it worked in game 2… Yes, they out-shot a a better three point shooting team from three point range. That's kind of like taking a better wrestler to the mat in the UFC. You may win the ground game on that night but what if you fight him that way 7 times?
Not only do we look at outliers to correct to the good but we also need to look at stats that are unlikely to be sustainable from game to game. Giannis is 5 for 9 from 3 versus the Celtics so far. You can be sure Brad Steven's scouting report has not changed. Give him the long ball! Middleton was 7 for 10 from three in the game 2 win. Lopez and Bledsoe combined for 6 of 13 to round out the starters. (Brogdon remains out with the foot injury). I'm not saying this team can't shoot the ball. Of course the C's have to play D to stop the long ball. But Boston lost this game in the third quarter. These two teams played each other exactly even in the other three quarters. So what happened in the third? Boston was 2 for 7 from deep and Milwaukee was 7 for 9. That's +15 right there and doesn't take into account the long rebound advantage from misses. Giannis, the league's favorite 20 something percent three point shooter went 2 for 2 in that stretch. The Bucks won that quarter 39-18 and that was game. Did The Freak suddenly turn into Craig Hodges? I don't think so. (Craig Hodges was one of those guys that would be famous if he played 20 years later.) The Celtics are a tough matchup on defense for the Bucks and I'm looking for the law of average to correct game two especially with the C's dragging a wounded deer into their home court… where they now have the advantage. Celtics -2 tonight.
50% Cash up to $250

Who else wants $60 of FREE member picks & predictions?