AFC West Picks – NFL Futures Betting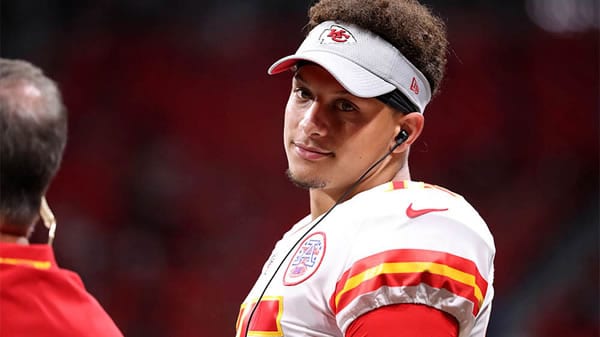 S2020 AFC West Division Winner Picks
By Loot, NFL Handicapper, Predictem.com
Last season, the AFC West was able to supply the Super Bowl Champion for only the second time since 1999, as the Kansas City Chiefs took home the Vince Lombardi Trophy. Naturally, the defending Super Bowl Champion is going to be a favorite to win their division, and we see the Chiefs getting a quote here that's heavy on the chalk. But with only two teams managing to repeat in the last quarter-century, it makes taking other routes feasible. Let's face it. It's going to take a pretty contrarian stance to go against the Chiefs this season. But those who do will be doing so with ample hope and hefty odds.
Last season, the Chiefs ran away with it, locking up the division with weeks to spare. No other division team even cracked .500. Tied for second was the Raiders and Broncos, two teams that started to show some life with respectable 7-9 seasons. A 12-win squad from the prior season, the Chargers saw almost nothing go their way, as they sunk to a 5-11 mark in 2020. But with ample optimism and player moves from the Raiders and Broncos, those teams appear to be on the rise. And if the Bolts can get it together and catch some better breaks, who's to say they can't recapture their edge? Taking a team other than the Chiefs seems dicey to be sure, but the odds can warrant it, with the second choice in the division starting at +800. Let's get into it and try to figure out what the best bet to make is for who will win the AFC West!
Kansas City Chiefs -350
Why/Why Not: It's hard to argue with this pick, and it's not even easy to quibble with what looks to be an iffy betting value at -350 betting odds. Their quote to win the Super Bowl is only -600, so -350 for just winning the AFC West isn't really too shabby, all things considered. You got a QB in Patrick Mahomes, who won the league MVP and Super Bowl MVP in his first two seasons, with a mostly-intact cast around him. On offense are some of the best in the league at their positions, with a defense packed with hitters on all levels.
The things that make one hesitant to make this pick are mostly things that exist in the imagination. A bad injury to Mahomes could turn this bet on its head, as could a slew of other costly injuries, or the dreaded Super Bowl hangover. But those things could still happen. Lurking beneath the champs are three teams, all of which have infinite wild-card appeal, teams that could win or lose 12 games this season for all anybody knows. But sometimes when things make too much sense, we start second-guessing ourselves when the fact of the matter is that it's going to be surprising if the Chiefs don't win their division this season. Place a Chiefs to win the AFC West bet for FREE by depositing $25 at Intertops Sportsbook and they'll give you an extra fifty bucks! (must use bonus code ROOKIE200)
Los Angeles Chargers +800
Why/Why Not: Here we have an AFC West team where the window is wide. A 12-win season in 2018 evaporated into a 5-win campaign in 2019. For the first time since 2005, there will be a new face behind the center. It's really anybody's guess what this is going to look like. With a packed roster in a lot of areas, can Justin Herbert or Tyrod Taylor take the lead and get it done? There is game-changing talent all over that defense, with a line that should do damage and a secondary that can register a lot of big plays.
The concern lies with the offense, headed by a general feeling of uncertainty at the most important position. With Keenan Allen, Mike Williams, Hunter Henry, and Austin Ekeler, it's a nice cast of playmakers, but one that's a little thin on stars now, especially with Melvin Gordon gone. And while some moves may have enhanced the front, their O-line is always so snake-bitten and whether the Bolts can thrive on that line-of-scrimmage, as they do on the other side of the ball, is a dicey proposition. It's a team that could be awesome if all the stars aligned right, but I'm going in a different direction.
Denver Broncos +1000
Why/Why Not: This is a team with one of the wider range of possible outcomes in the league. If the positive signs we saw from QB Drew Lock take hold this season, and all the added pieces on offense resonate, this offense could be a different story with Melvin Gordon and exciting rookies Jerry Jeudy and KJ Hamler now in the mix. Already with a nice base with Phillip Lindsay, Courtland Sutton, and TE Noah Fant, this offense could take form in 2020. Getting some pieces back on defense and adding some offseason depth could help a "D" that still has a lot of upside.
They have a long way to go, and all the changes they made are probably not all going to come off great. But a 5-3 record in their last eight games for a team trying to find their bearings under first-year head coach Vic Fangio illustrates that they're heading in the right direction. They didn't play the Chiefs well last season, losing both games by a combined 53-9. But they were 3-1 in their other division games, with two wins over playoff teams. Getting better than thirty times more return on your investment than a pick on the Chiefs, it's hard to scoff at the value. I don't think they're going to win the division, but I also don't think it's completely crazy to forecast that this recipe for success develops ahead of schedule. I can't be too mad at anyone jumping on this at 10-1.
Las Vegas Raiders +1150
Why/Why Not: A 6-4 start for the Raiders in 2019 led to a rough 7-9 season, but still a decent uptick from the previous year. Now in his third year at the helm, John Gruden has had a bunch of high draft picks, and this is where you'd generally start expecting a surge. We live in a strange time, along with the Raiders moving to their new home at the Death Star on the Vegas strip. Combine that with some nice things already in place, the projected growth of youngsters, and some other interesting additions, and the Raiders have some definite wild-card upside this season.
Watching the Raiders get mashed twice by the Chiefs last season and falling short to other contenders handily, however, shows they have a really long way to go. Does Gruden still have the magic touch? I'm not sure I'm in love with all the moves they've made since he came back into the fold, both in terms of signings and draft picks, with at least two gigantic first-round reaches in consecutive seasons with Clelin Ferrell and Damon Arnette. But that story really hasn't been written yet, and I'm still willing to sign off on the idea that they're a rising team. I just see this being a little out-of-reach and prefer the Chargers and Broncos more if I were inclined to go against the Chiefs. Did you know that you can actually bet on the Raiders "not" to make the playoffs? You can find this wager at 5Dimes Sportsbook.
Final Pick: Even with the lack of a handsome return on your investment, those leaving the Chiefs off of their bet to win the AFC West will probably experience regret. It's very likely what will happen, and you can even make the argument that the value isn't bad. I'd like to have a backup and if either everything falls into place for Denver or something terrible happens to KC, I think that they're the best value on the board.
Football Betting Guide
New to football betting? NFL point spreads can be confusing at first, but our how to bet on football article help you bet like a seasoned pro! You'll also learn how to wager on teasers, parlays, over/unders, prop bets, futures and how point buying works.