Las Vegas Raiders vs. Cincinnati Bengals Pick ATS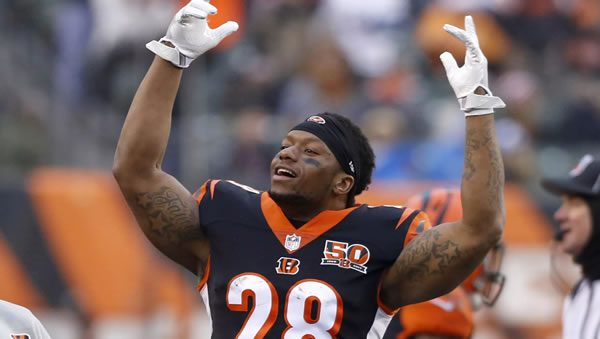 Las Vegas Raiders (10-7 SU, 8-9 ATS) vs. Cincinnati Bengals (10-7 SU, 8-9 ATS)
AFC Wild Card Playoffs
Date/Time: Saturday, January 15, 2022 at 4:30PM EST
Where: Paul Brown Stadium, Cincinnati, Ohio
TV: NBC
Point Spread: LV +6/CIN -6 (Betanysports – Did you know you could be betting on games at -105 odds here? Why pay more? Make the switch today!)
Over/Under Total: 49.5
The Las Vegas Raiders come to Paul Brown Stadium to battle the Cincinnati Bengals in the Wild Card round of the AFC playoffs. Hats off to both teams for making it back to the postseason after a bit of a prolonged absence. The Raiders overcame a lot of odds, winning their last 4 games, including a 35-32 overtime win against the Chargers to make it to this spot. Cincinnati, meanwhile, also won ten games and even though they came up short on Sunday to the Browns, 21-16, they saw a good year from Joe Burrow and others pay off. Who can get out of Cincy with the win to take it to the next round of the playoffs?
Does Week 11 Matter?
With the Raiders going on a spurt to make the playoffs, analyzing the period when they were circling the drain might not be that helpful. Still, when breaking down a wild card game, a week 11 game would appear to be pertinent, as the Bengals went into Vegas and cleaned the Raiders' clocks in a 32-13 win. Derek Carr wasn't at his best, coughing up a fumble and a pick on a bad offensive day. The Bengals rode Joe Mixon who ran for 123 yards and two TDs, Ja'Marr Chase caught a TD and this one was never in question.
The Resolve of the Raiders
This seems to be a galvanized Raiders team, one that has been hardened by the adversity they've managed to overcome. Before even getting into the Xs and Os, it's important to account for this variable. It makes the Raiders a team that perhaps exceeds what they are on paper, which is the last team in the league to scrape into the playoffs. That sets up an image of a team that will likely be in trouble on the road in the postseason. And that could still prove to be the case. The injuries would be enough to send most teams home, but when you add all the well-publicized personnel issues, the dismissal of their head coach, and all the other distractions, it's quite remarkable that the Raiders are here.
There will be a lot of things that paint the Raiders in a bad light this week, on the road against a team that worked really hard to get in this spot. The ability of the Bengals to either run the ball down your throat with Joe Mixon or to blow the doors off aerially with Ja'Marr Chase and Tee Higgins catching balls from Joe Burrow could really push the limits of the Raiders' defense. In addition, a stout Cincy run-defense could make the Raiders a bit one-dimensional on offense. But just as one starts to note certain matchup advantages for the Bengals, the brain reflects to the Raiders' well-honed ability to overcome what appears to be damning issues.
MORE: CHECK OUT TODAY'S COLLEGE HOOPS PICKS!
Bengals Due to Explode?
The last game notwithstanding, as it was meaningless, the Bengals hit some high notes this season just at the right time. An offense that had built a reputation as being a slow-moving unit that is really more interested in running the ball, we are still seeing Mixon in fine form lately, as he is really hitting top gear. But with Burrow throwing for an obscene 971 yards in his last two games, we see Chase and Higgins going nuts. And this type of explosive offensive versatility could go a long way in this postseason.
Over the last month, the Raiders defense has gotten its act together. They gave up some points against the Chargers, which included a massive comeback attempt that nearly cost them a game and a shot at the playoffs. But they've been more stout as of late and they're going to need all they can get. But while quelling teams like the Browns, Broncos, Colts, and Chargers in spots was nice, this might be a different kettle of fish this weekend against what has been a surprisingly-explosive Bengals' offense as of late.
Offensive Firepower
The Bengals might have more offensive octane and have the better defensive matchup. Again, we'll see if Josh Jacobs can have a good running day against this Bengals' defensive front. If not, they're going to have to go toe-to-toe aerially with Burrow and all his weapons. In that light, the Raiders would appear to be in a bit of trouble. Hunter Renfrow has been huge this season and Derek Carr has put up a sneaky-large amount of yards aerially this season. But even if Las Vegas manages to get Darren Waller up to full-speed, they're not likely to equal the firepower the Bengals bring to the table aerially.
Possible Edges for the Bengals
When a dome team comes into a stadium in January with weather, that's an advantage for the home team. The Raiders could barely keep it within 20 points when they played the Bengals at home, how will it look in the Cincinnati cold? Having kicked their aerial game into gear lately, is that just another aspect they'll be able to flex on the Raiders after already establishing that they can run on them? And if so, what realistic answers does the Raiders' offense have at their disposal?
Take the Home Team
The Raiders making it to the playoffs is really a testament to their heart and soul, something one should be reluctant about betting into. In a way, there are easier spots out there where you don't have to go against a team that has shown this much inner-resource. At the same time, certain football realities could come crashing down for the Raiders this week, courtesy of a team that already smashed them and has since found even more answers offensively. I see a tough game, with the Bengals pulling away late for the win and cover. I'll take Cincy.
Loot's Prediction to Cover the Point Spread: I'm betting on the Cincinnati Bengals minus 6 points. Bet your NFL Wildcard picks for FREE by taking advantage of a 100% REAL CASH bonus at one of numerous sportsbooks on our best sportsbook bonuses list!
10* GAME OF MONTH **INSANE 75% NFL PLAYOFFS!
AAA Sports has gone 5-1 (83%) with their NFL Playoff picks over the L2 rounds and overall they enter the Super Bowl having gone an INSANE 75% (9-3!) with ALL of their NFL Playoff releases! AAA Sports is playing with HOUSE MONEY in BOTH the NFL and College Football this season and they're UNLOADING MASSIVELY in this year's Super Bowl with BOTH SIDE and TOTAL! BE THERE!