NFL Pick: Los Angeles Chargers vs. Buffalo Bills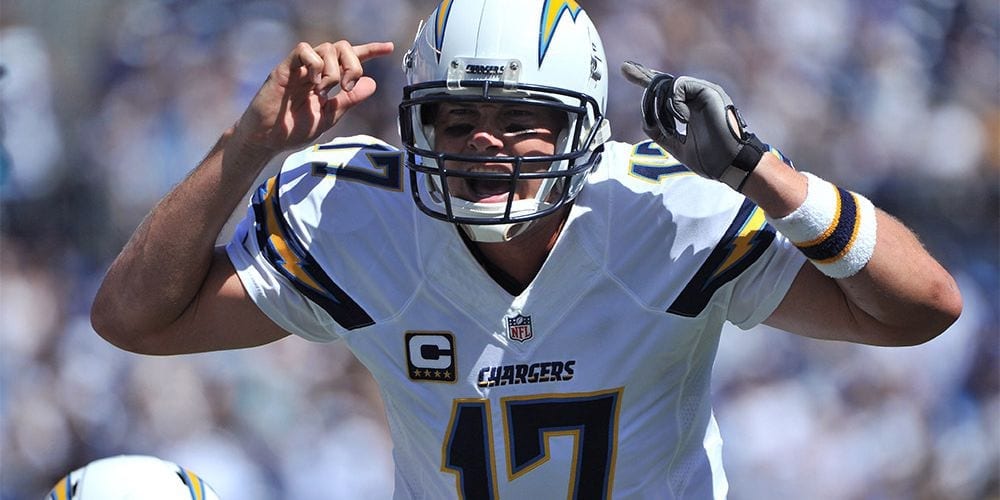 Los Angeles Chargers (0-1 SU, 0-1 ATS) vs. Buffalo Bills (0-1 SU, 0-1 ATS)
NFL Week 2
When: Sunday, September 16, 2018 at 1PM EDT
Where: New Era Field, Buffalo, New York
TV: CBS
By: Loot Levinson, Expert Football Handicapper, Predictem.com
Spread: LAC +7.5/BUF -7.5
Total: 44
The Los Angeles Chargers come way out east to New Era Field to take on the Buffalo Bills in a week two AFC battle on Sunday. Neither team can be too happy with the way things worked out in week 1. The Chargers, with all the preseason talk focused on how good they're going to be, fell to the Chiefs at home, 38-28, in a game that wasn't even that close. That's not near as bad as the Bills, who fell on their faces to open the 2018 regular season with a disheartening 47-3 loss on the road against the Ravens. Who can get that first win of the season this week in Buffalo?
These were both nine-win teams from last season. With the Bills, some expected a downturn with some uncertainty abound, particularly at the QB position. But a 47-3 opening-week loss to the Ravens stands out as a tremendous lack of success. Teams fall on their face left and right, but that is a monstrous letdown and look for them to be pining to make amends for that this week.
The Chargers finished last season with a big bang, only narrowly missing the playoffs after a terrible start to the season. With better health in certain areas, youngsters coming around, along with a lot of depth across all phases of the game, it's understandable why many fancied them to take the division this season and maybe even more. But we saw on Sunday in week one that whatever happens, they're still the Chargers.
Before We Form Any Judgments…
Coming off week one is always a tricky time for those who follow pro football for betting purposes. For months and months, all we could is guess and speculate about where different teams really stand. Finally, we get an actual result upon which we can base things. But at the end of the day, it's one game. If either the Chargers or the Bills had a rough week 11 outing, for example, it would be easier to take in-stride. But a week one game is easy to blow out of proportion. Should some concerns be carried into week two based on what we saw in each team's opener? OK, sure. But let's cool our jets as far as emerging from week one thinking we have these teams pegged.

Not So Fast on the Chargers
Again, folks projecting big things for the Chargers this season were not off their rockers. You see a steely vet in Philip Rivers with a vast cast of ground and aerial weaponry, bolstered by an O-line that is the Bolts' best on paper in years. On the other side of the ball is a fierce line with rigidity and playmaking ability, a strong middle, along with a very deep secondary that can change games and keep opposing passing-attacks in check. There is a ton of good stuff in place.
When thinking about things in the preseason, however, it's easy to forget about the things that stymied the Chargers in week one. Sure, Rivers is playing behind an improved line. With the addition of Mike Pouncey, some reshuffling occurred and it's going to take time for this group to gel. Sometimes, it seems like Rivers is out there by himself and we saw that on Sunday—guys dropping balls, missing routes and blocks, and just not executing. So yeah, they will be strong in spots this season, but bad execution, special teams issues, miscommunication, injuries, drops, and miscues have a way of derailing this team's efforts.
Big Issues in Buffalo
Here we sit going into week two following a 9-7 season and the feeling is already a bit hopeless in Buffalo. It's hard to candy-coat a 44-point drubbing to a team that hasn't made the playoffs since 2014. Never mind quarterback issues. Buffalo looks to have everything issues heading into the meat of the season. But in a league where good QB play has become so important, they are stuck with a guy in Nathan Peterman who has put forth some real stinkers in his limited time at the helm. He was 5-for-18 on Sunday with 24 yards and 2 picks. Rookie Josh Allen came in and was only better because it was impossible to be worse than Peterman.
It's unclear how the Buffalo QB situation will shake out over time. Suddenly, Tyrod Taylor doesn't seem so bad. It's not like a young playmaker won't develop or maybe a veteran like Kelvin Benjamin or Jeremy Kerley can't produce, but it's a stripped-bare offense by anyone's standards. LeSean McCoy is still dangerous and now old enough where he will be on some weeks and off in others. But you see big QB issues, no real difference-makers in the skill positions, and an offensive line that is in shambles. Initial signs are pretty bad in Buffalo and for those who couldn't understand the reasoning behind the widespread idea that the Bills would take a step back this season, things are already crystallizing.
Lay the Points on the Road Favorite
A lot of things are at play in this game, but it's a spot where one can try to be too cute. When people forecast a team to be worse and they come out in week one and lay an egg like Buffalo did, taking their opponent in week two doesn't figure to be a good-value spot. The Chargers also seldom thrive in these early games in cross-country road trips, especially where they're laying.
With that said, the Bills looked like doo-doo on Sunday and that's a hard image to shake. The Chargers won't be looking past them, as they will really be chomping at the bit to avoid the 0-2 start. That would be a demoralizing development considering their expectations this season. I see a sharper Chargers' squad this week playing closer to their best and being a bit too much for a Bills team that might not be bad as they looked on Sunday, but are still pretty bad.
Loot's Pick to Cover the Point Spread: I'm betting on the Los Angeles Chargers -7.5.