Los Angeles Chargers vs. Minnesota Vikings Best Bet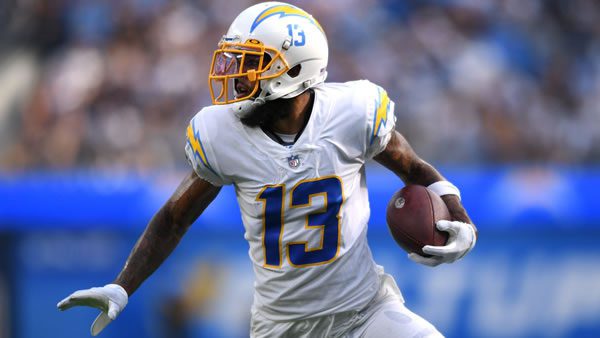 Los Angeles Chargers (0-2 SU, 0-2 ATS) vs. Minnesota Vikings (0-2 SU, 0-1-1 ATS)
Week 3 NFL
Date/Time: Sunday, September 24, 2023 at 1PM EDT
Where: U.S. Bank Stadium, Minneapolis, Minnesota
TV: Fox
Point Spread: LAC +1/MIN -1 (Bovada – Check out their live betting platform! So slick!)
Money Line: Bolts -105, Vikes -115
Over/Under Total: 54
The Los Angeles Chargers make the trip to U.S. Bank Stadium to take on the Minnesota Vikings in a big Week 3 matchup. The Vikings are coming off the long week, which follows a Thursday Night Football loss to the Eagles on the road, 34-28. With that coming after a 20-17 loss at home in week one to the Bucs, the Vikings arrive in week three already facing a situation that's getting urgent, as an 0-3 start would be something where bouncing back would be difficult. A defense that hasn't really been looking great will deal with an incoming Chargers squad that is also facing a mini-crisis with an 0-2 start. On Sunday, a 27-24 OT loss to the Titans has them already in a situation where they're searching for answers.
Good Signs for the Vikings
An 0-2 start aside, we at least saw the Minnesota offense wake up on the road in a tough spot against the Eagles last Thursday. Justin Jefferson has now strung together two solid games. TJ Hockenson came to life in a big way, and between KJ Osborn and Jordan Addison, they are going to be very dangerous and capable of beating anyone in a given week. But alas, that run-game with Alexander Mattison could be doomed to suffer some behind what is a really deficient offensive line. Still, seeing Kirk Cousins flash his upside last week was encouraging, and there's no reason to think that the multiple weapons on this Vikings' offense can't do some real damage on this Chargers' defense.
Less Promising Signs for Minnesota
While the Chargers' defense is one where an opponent can have success running the ball, and their secondary is far from invulnerable, they can still make a lot of plays. That could feed well into some of the issues that pervade this Vikings' offense. That line is going to have to hold up against pass-rushing monsters like Joey Bosa and Khalil Mack, while any miscues from what can be a mistake-prone Cousins could be magnified against a Bolts' defense that can make a lot of big plays. Being fruitful with his weapons won't be enough for Cousins, as he needs to avoid any major slip-ups, while having a clean-enough pocket in which to do his thing.
There is no doubt that the Vikings' aerial offense has a lot going for it. Cousins is an under-appreciated talent, though a flawed one who can implode and undermine the team effort at times. Hockenson has truly delivered at tight end, Jefferson is among the best in the business, and the supporting cast is a compelling one. Those receivers can do damage all over the field with a QB who still has the tools to get them the ball. I'd be a little concerned about their lack of versatility, namely when it comes to running the ball. I'd expect some better results here against a Chargers' team that lets teams run the ball, while concentrating more on not allowing the big play. But it's a part of their game you'd like to see in better working order before taking on this defense, where relying purely on aerial damage might not be the greatest recipe.
Alarm Bells for the Bolts?
If it were over the course of a season, a 2-point loss to Miami and a road overtime-loss to Tennessee by a FG would pass by without much notice, especially when you don't have your top offensive weapon for one of those games. But it being the first two games of the season throws it in a different light. All told, nothing seems particularly dysfunctional. QB Justin Herbert hasn't connected with his entire receiver crew as well as you would like, though Keenan Allen is off to a fast start. And a recurring issue appears to be a defense whose star power never quite manifests in the results you'd like to see.
From a stoutness perspective, the Chargers' defense could be facing problems on Sunday against a home Minnesota offense that can get a lot done. We've seen miscues on pass defense and times when the pass rush isn't feasting on subpar offensive lines the way you'd anticipate. This would seem to be a spot where the Chargers' defense could tap into their disruptive streak, with that Vikes' O-line and the often-times errant Cousins. The problem is being able to count on a high-end version of the Chargers' defense actually surfacing and providing results. That's a part of the equation they need in this game, with the Vikings' offense having appeared to get their act together a little bit.
What to Expect
Having a pair of teams many suspected would be a postseason presence each starting the season 0-2 could give way to a high-pitched and urgent game on Sunday. Both teams should be fighting hard to avoid the 0-3 start, which would really put the loser of this game in a big early-season hole from which they might not emerge. I'd look for the Chargers to have a little more success achieving some offensive balance, whether it's Ekeler back in there or Joshua Kelley, who ran into a brick wall against the stout Tennessee run defense last week. The Chargers defense will have to absorb some damage and see if they can hang in there in what looks to be a game where offense might be the prevailing theme.
Take the Small Road Dog
It's not an easy side to take against a Minnesota team that stumbled across a nice winning formula last season and is about to see this season start to go off the rails with another loss. Their offense starting to click last week should provide some consternation to potential Chargers backers this week, but with the Chargers being a little stronger in the trenches, with the higher defensive upside overall, I think they have a slightly better chance of seeing what they do best stick. I'll take the Chargers.
Loot's Prediction to Cover the Point Spread: I'm betting on the Los Angeles Chargers plus one point.