[et_pb_dcsbcm_divi_breadcrumbs_module hide_homebreadcrumb="off" homebreadcrumbtext="Home" separator="sep-raquo" hide_currentbreadcrumb="off" homebreadcrumborientation="left" _builder_version="3.8″ fontsbreadcrumbs_font="Lato||||||||" fontsbreadcrumbs_text_color="#000000″ fontsbreadcrumbs_font_size="15px" fontsbreadcrumbs_line_height="16px" fontsseperator_font="||||||||" fontsbreadcrumblinks_font="||||||||" fontsbreadcrumblinks_text_color="#2567cf" custom_margin="25px|||" custom_margin_phone="30px|||" custom_margin_last_edited="off|desktop" custom_css_main_element="font-family: Helvetica Regular;" global_module="3641″ saved_tabs="all"][/et_pb_dcsbcm_divi_breadcrumbs_module]
Los Angeles Rams vs. Oakland Raiders Pick & Prediction
Los Angeles Rams (0-0 SU, 0-0 ATS) vs. Oakland Raiders (0-0 SU, 0-0 ATS)
NFL Week 1
Date/Time: Monday Night Football, September 10, 2018 at 10:20PM EDT
Where: Oakland Coliseum, Oakland, California
TV: ESPN
By: Loot Levinson, Expert Football Handicapper, Predictem.com
Spread: LAR -4/OAK +4
Total: 49.5
Editor's note: Keith Allen took an early look at this game. He makes the argument of going against Loot's pick and taking Rams -3. Read both game breakdowns!
The Los Angeles Rams come to the Coliseum to face the Oakland Raiders on Monday Night Football in a big week one matchup. Both teams open the 2017 NFL regular season with wind in their sails and hope in their hearts. For the Raiders, John Gruden is back and along with that comes heightened expectations, as "Chuckie" makes his long-awaited return to the sideline. The Rams, meanwhile, followed a big 2017 season where they turned things around, with a very active offseason. Many have them on their short list of contenders from a top-heavy NFC. Who can get their season off to a good start?
One can only fathom the atmosphere in Oakland come Monday night. Yes, they're leaving in a few seasons. They had a lot to cheer about in a big 2016 season where they won 12 games, often in thrilling fashion. Monday night, however, might feature one of the more-rabid Raiders home-crowds seen in quite a while. The Rams would seem to possess the superior firepower, but they are out-of-conference in what should be a pretty tough spot.
Before You Run with the Story…
If you follow the NFL long enough, you'll notice that the real money is on the terrain less-traveled. In other words, buying into whatever the storyline is can be costly. With the Raiders and Rams, the narratives are pretty obvious. Gruden coming back to the Raiders enhances the team and we should see something that more resembles 2016 than 2017. The Rams, meanwhile, arrived last season and with a thirsty win-now attitude, have made the additions to make them potential powers.
Is it ever really that easy? Gruden is unquestionably a top football mind. His track record speaks for itself. But his mere arrival alone is not a guarantee for immediate results. The Raiders still have massive issues that the signing of Gruden failed to address. Derek Carr faces a pivotal season in terms of his career trajectory. They have an aging back in Marshawn Lynch who can still perform well, without being the consistent producer of old. The aerial attack, led now by Calvin Ridley, doesn't seem all-that-thrilling. To top it off, a defense that lacks star-power, just lost their most compelling piece with the trade of Khalil Mack to Chicago. Sure, Gruden could see his handiwork manifest ahead of schedule, have all the stars line up, and get this team winning right away. But it has the looks of a more long-term project.
The Rams no doubt showed they are a franchise of the rise last season. Sean McVay got this team on-point, namely in how Jared Goff went from a possible bust to immediately getting on the track that the team envisioned. In the offseason, they got busy, adding even more pieces. The secondary added big-name talent like Marcus Peters and Aqib Talib. Ndamukong Suh joins the middle of a line that also features Aaron Donald. He just got his big deal. Brandin Cooks joins a blossoming receiver crew. And Todd Gurley is one of the best backs in the league.
It's just that this type of approach doesn't work as often as common sense would suggest. Adding a lot of big talent is a good thing, but often when you force it, things don't turn out the right way. Among those new acquisitions are some potential headache-guys and maybe even guys whose best years are behind them to some degree. A lot would have to go wrong for the Rams not to be good this season, but one should adopt a wait-and-see approach before just assuming they're going to be wiping everyone out in 2018.
All the Right Moves?
Again, time will tell if the recent moves these teams have made will pay off or not. Some of the moves make you wonder. With the Raiders, there is a lot of window dressing type moves that don't always resonate in terms of adding to their win-totals. Most of the offseason hype is about a guy who doesn't even play. They added an aging receiver in Jordy Nelson as their top addition in the offseason, following the signing of Lynch the season prior. So while the expectations may be higher, the player-moves have been lukewarm.
The Rams, meanwhile, seem to be pushing. It's like a guy at a blackjack table who really needs to win. He never seems to get the breaks. That type of "win-now" mode seldom takes hold immediately in this league. Better corner play will pay off, as will a monstrous defensive-line. But why do teams keep getting rid of Brandin Cooks if he's so great? And their O-line is decent, but lags far behind their D-line.
Being Too Contrarian?
While we want to look at the "consensus" with a discerning eye, we don't want to be knee-jerk pessimists either. It's one thing to withhold judgment and think maybe the NFL has passed Gruden by and a lack of stars on both sides of the ball will handcuff him at first. But are they all that different from the team that almost did big things in 2016 before losing Derek Carr for the season? That was a team that scratched and clawed their way to close wins, a mindset Gruden is expected to be able to bring back.
With the Rams, we get it too. McVay is a young whipper-snapper and they threw a bunch of money at the situation to win now. It's annoying. Something about it makes you not want to see them do that well. Goff improved, but seems like he'll never truly be great. Gurley is on some weeks and off others. But they did something right last season surpassing a lot of expectations with the 11-win season and even if all the moves just kinda work out, they're going to be a handful.
Take the Points on the Home Underdog
I think there's at least a chance the Raiders could be better than people think they will be. You can't say that about the Rams. What does that amount to? Not much, but I see a high-energy performance from the Raiders on MNF, with maybe the Rams having to play some catch-up. I think Carr will better under Gruden's stewardship, while the Rams recipe might need time to fully take hold. For week one, that adds up to a cover from the home dog.
Loot's Pick: I'm betting on the Oakland Raiders plus 4 points.
<aside><!-- [et_pb_line_break_holder] --><div class="widget105"><!-- [et_pb_line_break_holder] --><h4 class="cash">Best Sportsbook Bonuses</h4><!-- [et_pb_line_break_holder] --><div class="widgetlist"><!-- [et_pb_line_break_holder] --><div class="col1"><!-- [et_pb_line_break_holder] --> <a href="https://www.predictem.com/out/Bovada"><img src="https://www.predictem.com/wp-content/uploads/2018/04/bovada.png" width="" alt="Bovada" /></a><!-- [et_pb_line_break_holder] --></div><!-- [et_pb_line_break_holder] --><div class="col2"><!-- [et_pb_line_break_holder] --><span class="list"><b>50% Cash</b></span><br><!-- [et_pb_line_break_holder] --><span class="list">5x Rollover</span><!-- [et_pb_line_break_holder] --> </div><!-- [et_pb_line_break_holder] --> <div class="col3"><!-- [et_pb_line_break_holder] --><a href="https://www.predictem.com/betting-sites/bovada/"><button class="btn-widget">Review</button></a><!-- [et_pb_line_break_holder] --></div><!-- [et_pb_line_break_holder] --></div><!-- [et_pb_line_break_holder] --><div class="widgetlist"><!-- [et_pb_line_break_holder] --><div class="col1"><!-- [et_pb_line_break_holder] --> <a href="https://www.predictem.com/out/Intertops"><img src="https://www.predictem.com/wp-content/uploads/2018/04/intertops.png" width="" alt="Intertops" /></a><!-- [et_pb_line_break_holder] --></div><!-- [et_pb_line_break_holder] --><div class="col2"><!-- [et_pb_line_break_holder] --><span class="list"><b>50% Cash</b></span><br><!-- [et_pb_line_break_holder] --><span class="list">4x Rollover</span><!-- [et_pb_line_break_holder] --> </div><!-- [et_pb_line_break_holder] --><div class="col3"><!-- [et_pb_line_break_holder] --><a href="https://www.predictem.com/betting-sites/intertops/"><button class="btn-widget">Review</button></a><!-- [et_pb_line_break_holder] --></div><!-- [et_pb_line_break_holder] --></div><!-- [et_pb_line_break_holder] --><div class="widgetlist"><!-- [et_pb_line_break_holder] --><div class="col1"><!-- [et_pb_line_break_holder] --> <a href="https://www.predictem.com/out/Gtbets"><img src="https://www.predictem.com/wp-content/uploads/2018/05/gt-bets.png" width="" alt="GtBets" /></a><!-- [et_pb_line_break_holder] --></div><!-- [et_pb_line_break_holder] --><div class="col2"><!-- [et_pb_line_break_holder] --><span class="list"><b>150% Cash</b></span><br><!-- [et_pb_line_break_holder] --><span class="list">4x Rollover</span><!-- [et_pb_line_break_holder] --> </div><!-- [et_pb_line_break_holder] --> <div class="col3"><!-- [et_pb_line_break_holder] --> <a href="https://www.predictem.com/betting-sites/gtbets/"><button class="btn-widget">Review</button></a><!-- [et_pb_line_break_holder] --></div><!-- [et_pb_line_break_holder] --></div><!-- [et_pb_line_break_holder] --><div class="widget-footer"><a href="https://www.predictem.com/best-sportsbooks/bonuses/">See all sportsbook bonuses</a></div><!-- [et_pb_line_break_holder] --> </div></aside>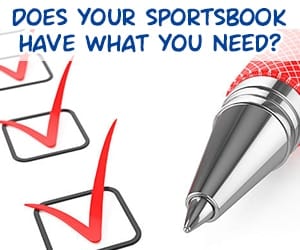 <div class="widget105"><!-- [et_pb_line_break_holder] --><h4 class="parlays">Best Parlays</h4><!-- [et_pb_line_break_holder] --><!-- [et_pb_line_break_holder] --><table id="parlay"><!-- [et_pb_line_break_holder] --> <tr><!-- [et_pb_line_break_holder] --> <th><span class="team"></span></th><!-- [et_pb_line_break_holder] --> <th>2 Team Parlay</th><!-- [et_pb_line_break_holder] --> <th>3 Team Parlay</th><!-- [et_pb_line_break_holder] --> <th>4 Team Parlay</th><!-- [et_pb_line_break_holder] --> </tr><!-- [et_pb_line_break_holder] --> <tr><!-- [et_pb_line_break_holder] --> <td><a href="https://affiliates.sportbet.com/tracking/Affiliate.aspx?idBook=2&mediaTypeID=220&AffUrlID=80&LandingPageID=55"><img src="https://www.predictem.com/wp-content/uploads/2018/06/sportbet-sm.png"></a></td><!-- [et_pb_line_break_holder] --> <td>2.74 to 1</td><!-- [et_pb_line_break_holder] --> <td>6.24 to 1</td><!-- [et_pb_line_break_holder] --> <td>13 to 1</td><!-- [et_pb_line_break_holder] --> </tr><!-- [et_pb_line_break_holder] --> <tr><!-- [et_pb_line_break_holder] --> <td><a href="https://record.bettingpartners.com/_5vfuDOH_H2wWPf2JTsWUjGNd7ZgqdRLk/1/"><img src="https://www.predictem.com/wp-content/uploads/2018/06/bovada_sm.png"></a></td><!-- [et_pb_line_break_holder] --> <td>2.64 to 1</td><!-- [et_pb_line_break_holder] --> <td>6 to 1</td><!-- [et_pb_line_break_holder] --> <td>12.3 to 1</td><!-- [et_pb_line_break_holder] --> </tr><!-- [et_pb_line_break_holder] --> <tr><!-- [et_pb_line_break_holder] --> <td><a href="https://record.webpartners.co/_jGZUKO3JWgwmunhzcKAZ62Nd7ZgqdRLk/1/"><img src="https://www.predictem.com/wp-content/uploads/2018/06/mybookie-sm.png"></a></td><!-- [et_pb_line_break_holder] --> <td>2.64 to 1</td><!-- [et_pb_line_break_holder] --> <td>6 to 1</td><!-- [et_pb_line_break_holder] --> <td>12 to 1</td><!-- [et_pb_line_break_holder] --> </tr><!-- [et_pb_line_break_holder] --></table><!-- [et_pb_line_break_holder] --><div class="widget-footer"><a href="https://www.predictem.com/best-sportsbooks/parlays-odds/">See all Sportsbook Parlays</a></div><!-- [et_pb_line_break_holder] --></div><!-- [et_pb_line_break_holder] --><!-- [et_pb_line_break_holder] --><!-- [et_pb_line_break_holder] --><style><!-- [et_pb_line_break_holder] --> #parlay {border-collapse: collapse;<!-- [et_pb_line_break_holder] --> width: 100%; border: 0px;<!-- [et_pb_line_break_holder] --> font-size: 14px!important;}<!-- [et_pb_line_break_holder] --> #parlay td, #parlay th {<!-- [et_pb_line_break_holder] --> border: 0px;<!-- [et_pb_line_break_holder] --> padding: 8px;<!-- [et_pb_line_break_holder] --> text-align: left;}<!-- [et_pb_line_break_holder] --> #parlay th {<!-- [et_pb_line_break_holder] --> padding-top: 5px;<!-- [et_pb_line_break_holder] --> padding-bottom: 5px;<!-- [et_pb_line_break_holder] --> font-weight: bold;<!-- [et_pb_line_break_holder] --> line-height: 14px;<!-- [et_pb_line_break_holder] --> text-align: center;<!-- [et_pb_line_break_holder] --> color: #000;}<!-- [et_pb_line_break_holder] --> #parlay tr {border-bottom: 1px solid #edeef0;}<!-- [et_pb_line_break_holder] --> .team {font-size: 16px;}<!-- [et_pb_line_break_holder] --></style>
<div style="width:340px; margin: 0 auto;"><!-- [et_pb_line_break_holder] --> <a class="twitter-timeline" data-width="340" data-height="500" data-link-color="#008156" href="https://twitter.com/PredictemPicks?ref_src=twsrc%5Etfw">Tweets by PredictemPicks</a> <script async src="https://platform.twitter.com/widgets.js" charset="utf-8"></script><!-- [et_pb_line_break_holder] --></div>