Panthers vs. Seahawks Free Pick & Analysis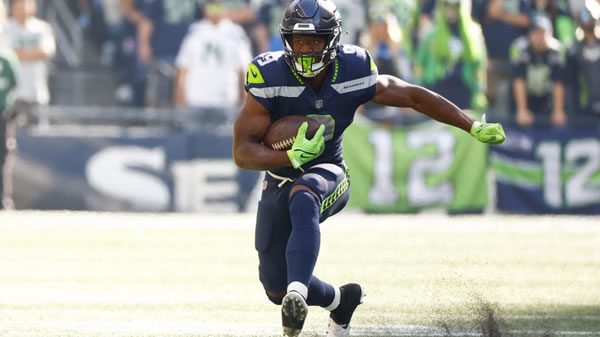 Carolina Panthers (0-2 SU, 0-1-1 ATS) vs. Seattle Seahawks (1-1 SU, 1-1 ATS)
Week 3 NFL
Date/Time: Sunday, September 24, 2023 at 4:05 PM EDT
Where: Lumen Field, Seattle, Washington
TV: CBS
Point Spread: CAR +5.5/SEA -5.5 (Bet on NFL games at -105 instead of -110! It's simply smarter!)
Money Line: Carolina +205, Seattle -245
Over/Under Total: 41.5
The Carolina Panthers come to Lumen Field to battle the Seattle Seahawks in a week three NFC tussle on Sunday. Seattle is coming off a nice win, posting a 37-31 overtime win over the Lions on the road on Sunday, while seeing Geno Smith and this Seahawks offense really get rolling after a rough week one loss to the Rams at home. They look to make amends at their home stadium after that week one debacle to the Rams against a Panthers bunch looking for its first win. After falling short at home to the Saints on Monday Night Football, they look to get Bryce Young his first win as an NFL starter but will have their hands full with a Seattle team that can be quite dangerous when they hit a top gear.
Tough Spot for Carolina?
Injuries have unfortunately reared their head for the Panthers early in the 2023 season. The most costly is losing CB Jaycee Horn for the time being with a hamstring. Combine the issues they now face in their secondary, along with their issues on a run-defense that can really suffer. It makes it so they have no real identity on defense. We already see Kenneth Walker, II. getting into gear for Seattle with two TDs last Sunday, and without Horn either guarding Tyler Lockett or DK Metcalf (day-to-day), this looks like a home spot for Seattle where we could potentially see the kind of balanced attack that led to 38 points against the Lions last week on the road. With more fallout from MNF, the Panthers also found out they will be without another key piece on defense, with LB Shaq Thomson out for the year.
The Panthers are dealing with some of the same things on offense. It'd be harsh to say Bryce Young has been bad, but it's clear for a rookie that he doesn't have the best stuff around him to win, including a line that struggles to launch a run-game or protect Young from incoming pass-rushers. Early returns on Miles Sanders as this team's lead back are not good, and you look at a receiver crew led by Adam Thielen and a slew of small-role guys, and it starts to look really gloomy for the Panthers, trying to bring their QB up to speed with no real difference-makers on their offense. You could say that they're maybe catching a break by taking on a Seattle defense that has hardly looked special through two weeks, first giving up 30 to the Rams and then 31 to the Lions. But the Rams are still dangerous with Stafford, and the Lions can pour it on offensively, as well. So that goes ways, as the Panthers might be facing an easier defense than they did their first two games, but the Seattle "D" is also in a spot where they can do some things they couldn't in weeks one and two.
The Fundamental Issue of Points
We see two touchdowns through two games for the Panthers, Bryce Young TD passes, one each to Adam Thielen and TE Hayden Hurst. Playing the tough defensive duo of Atlanta and New Orleans figures into it, as does the fact that it was Young's first two games of NFL action. Is it possible that against a Seattle defense that sometimes struggles applying the pass rush and hasn't shown that their secondary is all that good could lead to Young and this Carolina offense seeing better success. Have the first two games maybe painted a faulty picture? There are going to be a lot of offenses that don't thrive against the Atlanta and New Orleans defenses this season, where judging teams in that short window would have definitely led you astray. Just don't be shocked if you tune in on Sunday afternoon and see Carolina all of a sudden doing things offensively they couldn't do the last two weeks.
It's just that even if we see a significant boost from the Carolina offense, it still doesn't mean they can bridge the gap created by what this Seattle offense should do against a Carolina defense that is down some ultra-key pieces of artillery. It's hard to not picture a good day from Walker, II., as he will be hard to stop once Seattle gets down to the goal line. And seeing Geno Smith have a really nice game where he looked really smooth leading into this has to strike some fear into a Carolina secondary that has held up OK through two weeks but might be up against it now. Lockett showed his fangs last week with two TDs, and DK Metcalf is due for a big game. Jaxon Smith-Njigba looks like, after two games spent getting his sea legs, he could be ready to contribute. It's a bit strange that on one sideline is the top pick of the draft in Young, and on the other is a quarterback in Geno Smith, who was sent to the scrapheap before engineering one of the more unforeseen player comebacks in recent memory. Yet, it is the old man Smith who is really the one you need to watch out for in this game.
Lay the Number on the Home Favorite
While one could expect Young to come around, and this might even be a week where we start to see that, losing these pieces on defense like Thompson and especially Horn really deprives the Panthers of what was really going to be their one saving grace this season. Scrappy defense with those guys pitching into the cause made the Panthers a really problematic opponent and one that regularly surpassed what the general consensus was. For the purposes of this matchup, the promise of a better showing for Young exists but is sullied by the prospects of it looking very difficult for him and this Panthers' offense to keep up with a Seattle offense that will be seeing less resistance than what is ideally the case with Carolina. I'm going with Seattle.
Loot's Prediction to Cover the Point Spread: I'm betting on the Seattle Seahawks minus 5.5 points.
We've got a new 100% bonus to offer! Deposit $100 to $300 and use promo code PREDICTEM and they'll match you dollar for dollar at BetUS Sportsbook! This is a REAL cash bonus! Not a crappy match play/free play!