Los Angeles Galaxy vs. Los Angeles FC Predictions 7/18/20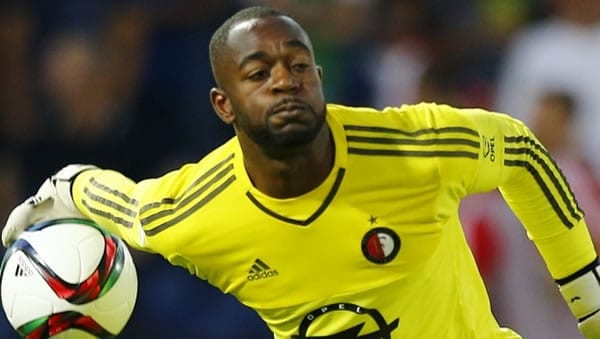 Los Angeles Galaxy (0-1-0 Group F) vs. Los Angeles FC (0-0-1 Group F)
When: Saturday, July 18, 10:30 p.m.
Where: ESPN Wide World of Sports Complex, Bay Lake, Fla.
TV: ESPN
Point Spread: L.A. Galaxy +1/Los Angeles FC -1
Moneyline: L.A. Galaxy +350/LAFC -143/Draw +320
Total: Over 3.5 (+110)/Under 3.5 (-154)
(Odds available at BetNow – Get a 50% Bonus up to $1000 Free!)
Last Time Out:
The Galaxy lost 2-1 to Portland; LAFC drew 3-3 with Houston.
Previous meeting:
LAFC defeated L.A. Galaxy 5-3 on Oct. 24, 2019 at Banc of California Stadium in Los Angeles.
About the Matchup:
It's El Trafico without the traffic, as the two Los Angeles rivals match up in Florida in a must-win matchup if either of them is to have any hopes of topping this group. LAFC has dominated MLS since joining the league two years ago, as it won the regular season title last season and came a match away from playing for the MLS Cup. Along the way, the Black and Gold finally got the better of their City of Angels rivals, as their playoff win over the Galaxy in October was their first victory ever over their biggest foe.
The Galaxy have struggled in recent years, but they've always seemed to save their best for LAFC, beating their city rival twice and notching three other draws. Neither team looked quite itself in its opening match in Florida, and both should be eager to put a subpar performance behind them and try to send their rival packing from this tournament.
Scouting L.A. Galaxy:
So far, Galaxy has kind of fizzled, as the finishing against Portland was rather poor and new addition Chicharito missed a penalty kick in the first half. But lost in the 2-1 defeat to the Timbers was the fact that the Galaxy were around the Portland goal throughout the second half. They just couldn't put a ball into the mesh.
If the Galaxy can improve their finishing, they've got a good chance to hang with LAFC again. Doing that will mean making sure that Chicharito gets quality touches inside the attacking third. So far, the Mexican has struggled badly to get the ball in a dangerous position, but the goal he scored late against Portland should be a big boost to his confidence. If he can be the same player he's been in the past, the Galaxy should have enough to stay in this match and possibly win it.
More Picks: Leicester City vs. Tottenham Hotspur Analysis & Picks 7/19/20
Scouting Los Angeles FC:
The Black and Gold haven't really looked themselves at the back, as they've now conceded seven goals in three matches in 2020. A dropoff was expected after center back Walter Zimmerman was traded to Nashville, but LAFC now has the additional problem of being without Carlos Vela, as MLS' leading scorer chose not to risk going into the MLS bubble. Without Vela around, LAFC has turned to the likes of Diego Rossi and Bradley Wright-Phillips to keep the attack going, and so far, the two have done a fine job of keeping opposing keepers busy.
But LAFC's own keeper Kenneth Vermeer has also been a busy man, and the defense isn't giving him enough help to keep scores low. LAFC has been scoring a lot of goals because it's had to do so, but that mentality can only last for so long before the offense wears down. The defense has to show some kind of resistance in order to get results.
Dan's Best Bets:
History says count on goals and lots of them. These teams have scored at least four goals in five of their six matchups, and there's never been an El Trafico that didn't see both teams find the net. Given how these teams looked in their opening match, LAFC appeared the better of the two, but the Galaxy have been a thorn in the side of the Black and Gold, so I'd rather take this match to end in a tie. A score draw is solid value at +350, although given that you're only making an additional $3 off a $10 bet, you might want to just take the draw at +320.
If you want to play it really conservatively, bet on the Galaxy on a double chance at +110. Except for Toronto (and even the Reds have had their struggles), the big teams are playing rather poorly at this tournament. Of the top four teams in the standings last season, Atlanta and New York are both bottom of their group with two defeats, and Seattle has just one point from two matches. Plus, the Galaxy always save their best for LAFC, who could be very vulnerable.
Given how goals are now flying into the net and how poor the LAFC defense looked against Houston, I think even 3.5 might be a bit too conservative for this matchup. I can see these two sides combining for a large number, and given that I've chosen to back a draw, I can see a real case for over 5.5 at +475. If you want to be aggressive but not to that extent, you can play over 4.5 at +240. That's still a very solid return.
Finally, if you want to score a quick one, and I mean a REALLY quick one, bet on a goal in the first 15 minutes of the match at +165. All six editions of El Trafico have featured at least one goal scored in the first 15 minutes of the match, even the 1-1 draw (which saw the first goal come right at 15 minutes). These defenses look worse than usual, which means this sets up beautifully.
Dan's Score Prediction:
I missed the first two scoring explosions of this tournament, but this time, I think I can see it coming. These two sides play wide-open matches, and they're used to finding holes in each other's defenses. To me, this is the perfect time to gamble on a big number and hope it comes through.
Given that I expect an action-filled draw, I'm going to go for a goal-heavy matchup that sees the teams equally divide six goals. A 3-3 draw would pay at +3000, an outstanding longshot bet. For the best soccer odds (and all sports odds for that matter), we urge you to get an account at 5Dimes Sportsbook. They offer Walmart style pricing where you always pay less! Big savings $$$!