Schalke 04 vs. Bayern Munich Predictions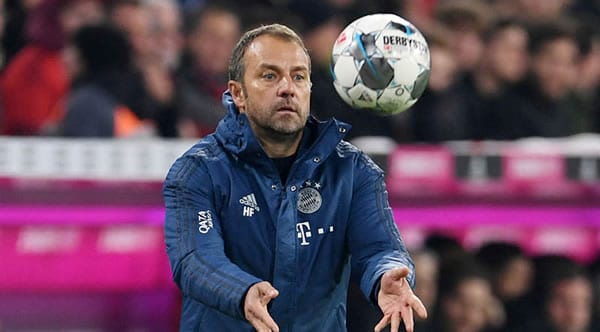 Schalke 04 (0-0-0) vs. Bayern Munich (0-0-0)
When: Friday, September 18, 2:30 p.m.
Where: Allianz Arena, Munich
TV: ESPN
Point Spread: Schalke +2/Bayern -2
Moneyline: Schalke +1450/Bayern -715/Draw +675
Total: Over 3.5 (-167)/Under 3.5 (+120)
Soccer lines available at Bovada - Home of the BEST live betting platform on the web!
Last Time Out:
Schalke lost 4-0 to Freiburg; Bayern defeated Paris Saint-Germain 1-0.
Previous Meeting:
Bayern defeated Schalke 5-0 on January 25th at Allianz Arena.
About the Matchup:
The best team in the world in 2020 opens another title defense against perhaps Germany's biggest disaster in 2020. While Bayern Munich became just the second team ever to win a second continental treble by winning the UEFA Champions League as well as the Bundesliga and the German Cup in 2020, Schalke was lucky to hang on to its place in the Bundesliga.
Things don't look any rosier for Schalke as a new season begins. Not only do they have to open with the champions, but they've got to do it on the road while finding a new scorer to lead an attack that was one of the worst in the Bundesliga last season. Add it all up, and there's sure to be only one winner — but that doesn't mean that we can't find some ways to make money off this bulldozer vs. dandelion battle.
Scouting Schalke 04:
Anyone who saw Schalke play at the end of last season doesn't need to be told how bad things got for the Gelsenkirchen club. 2020 is sure to go down as the worst year in Schalke's storied history, as the Miners have now gone 16 matches without a win in the Bundesliga, sporting a record of 0-10-6 in that span. It's only because Schalke won nine and drew six of its first 18 matches last year that the Miners weren't sucked into the relegation muck at the end of last season.
Amazingly, it actually gets worse for Schalke. American midfielder Weston McKinnie, who was the only Schalke player who did anything positive after the restart last season, is no longer with Schalke, having left the club for Juventus of the Italian league. McKinnie had been set to become the main man for the Miners, but with COVID and a lack of European soccer, meaning less money coming in, Schalke had no choice but to sell its best player.
What's left behind isn't pretty. Rabbi Matondo could develop into a strong scorer over time and was one of only three players besides McKinnie to score for Schalke after the pause, but the Welshman has also just celebrated his 20th birthday. There's no experienced player that Schalke can count on to do the job, which could be deadly against Bayern.
Scouting Bayern Munich:
Last year was supposed to be a down year for Bayern. Instead, the Bavarians finished the year by lifting the Champions League trophy and winning its eighth consecutive Bundesliga title. There's really nobody betting against them making it nine in a row, and that's pretty evident by the fact that betting Bayern to win the crown pays a return of -667.
Such is life when you've got the world's best goal scorer in Robert Lewandowski, an outstanding talisman in Thomas Muller, and a coach in Hansi Flick that seems to know exactly what buttons to press to keep his players free of the pressure that appears to be overwhelming Jurgen Klopp's Liverpool side in England. Bayern is currently on a 21-match winning streak, dating back to a scoreless draw on Feb. 9 with RB Leipzig. The last time Bayern was beaten was Dec. 7, 2019, when they took a 2-1 loss at Monchengladbach. Since that contest, only six of Bayern's last 29 matches have been decided by less than two goals.
In short, this team is a juggernaut, and there appears to be no end in sight to Bayern's dominance. Pick against them at your own risk.
Dan's Best Bets:
It's not often that you see a +450 on a double chance for a team, which says just how one-sided this affair should be. The question isn't whether Bayern is going to win this match; the question is just how bad the margin is going to be. Given the history here, the answer is probably pretty bad. Over the teams' past 11 meetings, Bayern has a 10-0-1 mark against Schalke, and the Bavarians have outscored the Miners 30-4 in that stretch.
Given Schalke's complete lack of an attack without McKinnie, I'd back Bayern to win to nil at +115. It's actually kind of surprising that we're getting plus money for that given that Schalke has been shut out in nine of its last 16 matches and lost its best offensive weapon, but I won't look a gift horse in the mouth on that one. If you're feeling a bit more daring, I'd go ahead and give three goals here and take Bayern at +200. Schalke has been simply pathetic in 2020, and Bayern has shown no mercy as of late. The Bavarians were ruthless against the likes of Wolfsburg, Chelsea, and especially Barcelona, and Schalke currently doesn't belong in the same breath as any of those teams.
Dan's Score Prediction:
The question with this matchup is how many goals Bayern decides to drop on its opponent to send a message to the rest of the Bundesliga, and that means that it's likely to be one-way traffic from the word go. Bayern has the talent to score early and score often, and Schalke simply doesn't look capable of competing. I got burned the last time I tried this with Chelsea against Norwich City, as Chelsea's attack was badly off that day, but Bayern is a much sharper side and should be clinical in this matchup. I'm backing a beatdown at 6-0 to the Bavarians for +2000. Bet this week's soccer picks for FREE by taking advantage of a massive 100% real cash bonus where you deposit anywhere from $100 to $300 you'll receive a matching bonus for the same amount! (Deposit $300, get an extra $300! Find this great limited time offer at MyBookie Sportsbook!