November: Sports Betting, Bonuses, Horse Betting & Poker!

November: A Time for Betting!
What a joyous time to be a sports fan! NFL, college football, NBA Basketball, Breeders' Cup, hockey, golf, NASCAR, holidays and food!
The month of November brings no shortage of betting opportunities! Bettors have had it rough in the early going this football season as Vegas Sportsbooks reported grabbing a GIANT 11% hold and even worse, or better if your'e the bookmaker, a 60% hold on parlays. If you were one of those to succumb to the sportsbooks, instead of reloading for nothing, please consider taking advantage of a a 100% REAL CASH bonus at GTBets or a 50% bonus at Predictem's newest advertiser, Youwager. Free money is good money and there's no reason not to take advantage of it, especially when the books have gotten the better of us.
Breeders' Cup
This weekend features one of horse racing's most prestigious events, the Breeders' Cup. Be sure to pop in and check out Ken Strong's always astute predictions in our horse racing section! Also be sure to check out Predictem's assortment of 30+ game previews revolving around Week 10 college football and Week 9 NFL. All 100% free of course!
Thanksgiving Football
Speaking of football, Thanksgiving is on the horizon Thursday, November 22nd in which the NFL has blessed us with three of the best rivalries in the sport as the 12:30 EST game kicks off with the Bears at Lions, then at 4:30 we get the 'Skins at Cowboys and the day closes out with the Falcons at Saints at 8:20PM. While many of the teams playing aren't as strong as they've been in years past, it'll be passion as usual once the game kicks off and bodies start flying around the field. The worst football game is better than the best day at work, right? We'll have previews for all the aforementioned games by Tuesday night!
The day after Turkey Day, for those who enjoy golf, the much anticipated "Tiger vs. Phil" matchup goes off on pay-per-view. Be sure to check out Ted Walker's take on this much anticipated event!
Also worth mentioning is that Bovada Sportsbook will be running a $250,000 poker tournament Thanksgiving Weekend.
Reduced Juice
Lastly, as always, I have to bellow about how great reduced juice is and why you should be partaking in it. If there were two of the exact same items, sitting side by side on a shelf at the store, one priced $110 and one $105, which one would you buy? THE CHEAPER ONE OF COURSE! So why the heck are you still playing at a sportsbook that forces you to bet into a -110 line?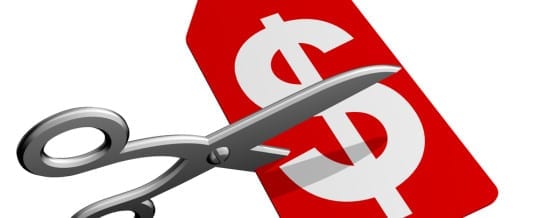 Example: 
Bettor "A" plays 5 games a week at $110 to win $100. His risk every weekend is $550. Let's say he plays 20 weeks of football (including playoffs). $550 x 20 = $11,000
Bettor "B" plays the same 5 games per week at reduced juice -105 odds to win the very same $100. His risk every weekend is only $525. Playing the same 20 weeks of football as Bettor "A", he risks much less: $525 x 20 = $10,500.
As you can see, Bettor "B" risks $500 less over the course of the season. Keep in mind these are very humble figures. Many are betting more than $100 per game and many play during the week as well. The savings are MASSIVE!
Stop wasting your hard earned money! Make the switch to 5Dimes today! You'll be SO glad you did!
– Kevin West