UFC 270 Picks: Ngannou vs. Gane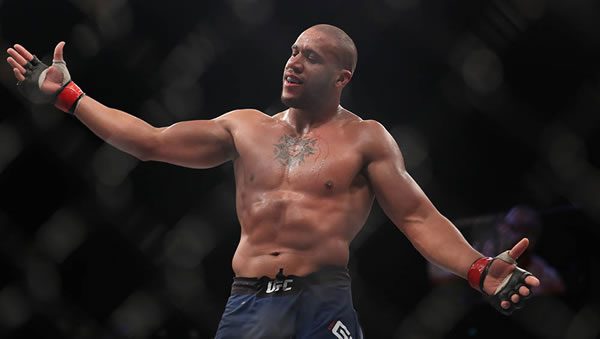 UFC 270: Ngannou vs. Gane Picks
When: Saturday, January 22, 2022
Where: Honda Center, Anaheim, California
TV: PPV
Everyone loves a top-level heavyweight slugfest. And this should satisfy, with two skilled big men fighting for the belt on January 22. UFC Heavyweight Champion and feared striker Francis Ngannou defends his belt for the first time against unbeaten rising contender Ciryl Gane. Ngannou has scored scary KOs that will forever live in the annals of MMA. Having scored a terrifying KO over Stipe Miocic for the belt in March of 2021, he now makes his inaugural defense. But Gane is no sacrificial lamb—an ultra-skilled and dynamic fighter with big dreams of his own. Who can come out on the winning side of this one?
Fight Analysis
Francis Ngannou, 16-3 (12 KOs, 4 Submissions), (-105) vs. Cyril Gane, 10-0 (4 KOs, 3 Submissions), (-115)
Francis Ngannou defends his UFC Heavyweight Title against unbeaten contender Ciryl Gane on January 22 in Anaheim. Ngannou won a rematch with Miocic in March, avenging a loss and winning the title. It's been a long ride for the 35-year old Cameroonian, coming from where he did to the top of the MMA pile. But as champion, there are no more gimmes, and Gane is the hottest prospect at heavyweight, debuting only in August of 2018 and already on the precipice of the sport's biggest prize.
Physically, these two match up well, both standing 6'4," though Ngannou is generally about 15 pounds heavier as he pushes the 265-pound weight limit. He also has a few inches in reach. The champion's M.O. is simple—to land his blockbuster punches, which create a lot of results when they land flush. His 19-fight career is packed with highlights of bodies going limp as soon as his hands make solid impact with his opponents' heads.
The power that Ngannou wields is game-changing. And it has been very seldom where solid connects weren't accompanied by bodies splattering the canvas. It's a compelling main weapon to have, as it is bankable and as definitive as it gets. It serves other purposes, as well. It makes opponents leery to employ their normal offense, knowing one slip-up can and likely will result in total disaster. In addition, Ngannou's power has a way of taking other deficiencies he might have in the area of MMA and making them less-catastrophic weaknesses. Ngannou will often face opponents who have advantages in other areas, as he will be in this fight against Gane, but when all it takes is one solid swat to end the fight, it has a way of making those deficiencies less visible.
On one hand, Gane is 31, coming off a kickboxing career, and unbeaten in seven UFC fights. His last four fights show a gradual rise in class where he is beating legit contenders, with wins over Junior dos Santos, Jairzinho Rozenstruik, Alexander Volkov, and Derrick Lewis. On the surface, that would appear to be sufficient preparation for a prospective title challenger. But it's still a skimpy resume for a guy with such a massive task in front of him. He has one stoppage via strikes since joining the UFC. Three of his last five fights have gone the distance. Let's just say that while he definitely stands out as an up-and-comer, his fights have made a tiny fraction of the impact that Ngannou's has.
It's important not to confuse entertainment value with merit. When looking back on both men's careers up to this point, the mind will process a slew of Ngannou memories before it can even remember anything Gane has done. But Gane has massive skills, and even with the fan-appeal Ngannou enjoys, the odds are nearly even, which should scare prospective Ngannou bettors. Those in the know are wary of what Gane brings to the table. He matches up well with Ngannou just by virtue of also being a freak athlete with a scary physique, but there's a lot more.
Despite a lack of experience, Gane has shown a pronounced amount of fight IQ and patience, not to mention skill. He's light on his feet for such a big man. He is super-skilled as a striker, not as devastating as Ngannou, of course, but he can score points quickly while showing good defense and awareness. Gane can really mix it up on his feet, tying opponents up, mixing speed with power, and dictating pace and range. The scary thing is that he keeps getting better. Despite a background in striking, he can submit opponents and outwork them on his feet just the same.
The range of possible outcomes in this fight could be off-putting for prospective bettors. One can easily see the agile Gane outmaneuvering Ngannou and beating him with skills. These men have worked together, making one think that maybe Gane won't be tasting that power for the first time in this fight. But then who could be surprised if Ngannou blasts him out of there in thirty seconds? The point is that whatever case you make for either fighter, there is just as plausible a case that can go the other way. And that's the way it's supposed to be in championship fights with even betting odds.
Again, an ultra-assured stance on either fighter is impossible to achieve. Both men offer something the MMA world has not seen from big men. Ngannou has that Tyson-like intimidation where opponents are often beaten with fear before even getting in the octagon. Gane, meanwhile, is a heavyweight specimen unlike any we've ever seen, a superb athlete who moves like a middleweight with such an innate sense of fighting despite not much experience. In this case, I can't help but defer to the deeper skill-set of Gane. Obviously, he will need to stand up to the power, but I see his movement and smoothness pairing well with Ngannou, as Gane annexes the UFC belt with the big win on January 22.
My Pick to Win: I'm betting on Ciryl Gane at -115 betting odds. Gane is the better fighter. Whether Ngannou can bridge that gap with power remains to be seen, but assuming Gane can avoid being starched, his skills could rise to the top in a big way. Bet your UFC 270 picks for FREE by taking advantage of a 100% REAL CASH bonus on your first deposit up to $1000 at Betnow Sportsbook!