Villanova Wildcats vs. Georgetown Hoyas Pick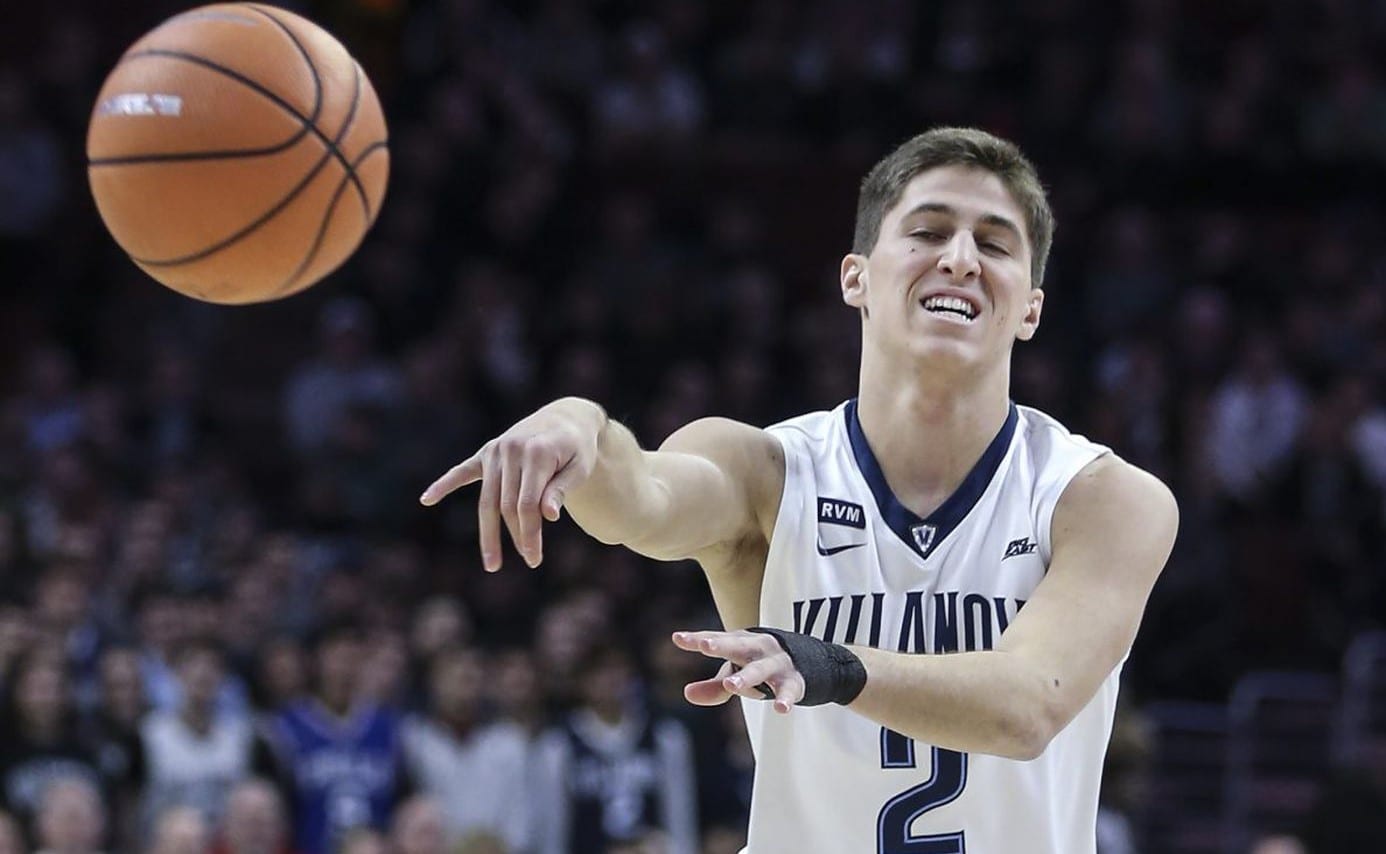 Villanova Wildcats (4-1 SU, 3-2 ATS) vs. Georgetown Hoyas (2-2 SU, 2-2 ATS)
When: Friday, December 11, 7 p.m.
Where: McDonough Arena, Washington
TV: FS1
Point Spread: NOVA -11.5/GTOWN +11.5 (Best Basketball Odds - Betting on games at -110 instead of -105 is INSANITY!)
Total: O/U 142.5
Last Time Out:
Villanova edged Texas 68-64; Georgetown crushed Coppin State 80-48.
About the Matchup:
Thanks to COVID, Georgetown has moved its men's basketball games on-campus for the first time since the early 1980s, which creates an interesting situation for the teams' Big East opener. Georgetown plays at the Verizon Center in normal times because McDonough is a 2,000 seat bandbox that's only used for exhibition games, which is why Villanova hasn't played a game here in almost 40 years despite its long-time rivalry with the Hoyas.
Last year, the Wildcats were fortunate to escape the nation's capital with a victory, as they emerged with a one-point win over Georgetown, which crashed to a 5-13 league record and another eighth-place finish in the league. Patrick Ewing has to start getting wins in the Big East soon if he's going to keep his job, and getting a win over Villanova in a small gym would be a major coup for his team. But that's going to be a pretty tall order for this Hoya squad; Villanova has won 11 of its last 12 meetings with Georgetown.
Scouting the Wildcats:
The best thing you can say about Villanova is that the Wildcats do not beat themselves. Villanova is a veteran team that makes its opponents earn everything, and the Wildcats average a mere 8.8 turnovers a game, a critical number given how slow Villanova likes to play. The Wildcats are one of the most patient teams in the country, and when a team deliberately limits the number of possessions in a game, ball control is of the utmost importance.
It's especially important in Villanova's case because the Wildcats are really not a great rebounding team. In their one loss of the season to Virginia Tech, the Hokies outrebounded Villanova 40 to 31, a large reason why Virginia Tech was able to force overtime and eventually pull the upset. Rebounding isn't a big part of Villanova's game because it's one of the most efficient offenses in the country. But the Wildcats actually have room for improvement because Collin Gillespie hasn't shot the ball well through the first few games of 2020. Gillespie is only shooting 39.7 percent from the floor, and if he gets hot, Villanova becomes an incredibly dangerous squad. Given that the Wildcats are already 4-1 without him playing his best, that's a very frightening thought for the Big East.
More Picks: Get Friday's Ariz St. vs. Arizona CFB Game Pick >>>
Scouting the Hoyas:
When you shoot the ball as well as Georgetown did against Coppin State, you're going to end up winning against just about anybody, even when you commit 26 turnovers. But the problem for the Hoyas is that they usually don't shoot it all that well. The Hoyas have really struggled with their offense in losses to West Virginia and Navy, in large part because they only have three real scoring options. Jahvon Blair, Jamorko Pickett, and Qudus Wahab account for over half of the Hoyas' scoring, with Blair leading the way with 20.3 points per game. But Wahab is the only Hoya starter who shoots over 47 percent, and the Hoyas' six best players are notoriously sloppy with the basketball. Georgetown is averaging 18.5 turnovers per game, and 17 of those are from their top six scorers.
The one thing that Georgetown has going for it so far is an ability to rebound, but when you're constantly making mistakes, rebounds don't really help all that much. Georgetown might be able to hold Villanova to one shot per trip, but if the Hoyas don't stop shooting themselves in the foot, it's hard to see them keeping pace.
X-Factor:
McDonough Arena. Going from a cavernous arena to a small gym can mess with shooters' psyches. In the Villanova players' case, they're going from playing in an NBA arena against Georgetown to playing in a gym that's smaller than some high schools. This might not seem to be a big deal, but in this matchup, it could actually hold a lot of meaning given that Georgetown's one potential advantage is its ability to rebound.
If the Wildcats' shooting is off in this game, it could play into the Hoyas' hands, especially because Villanova games don't involve a lot of possessions. Every possession is precious in a Villanova game, and every minute it takes the Wildcats to adjust to the tiny building is another minute that Georgetown stays in the contest.
Villanova will Cover if:
The Wildcats can take their time and hit their shots. Villanova really doesn't have to worry about the Georgetown defense because the Hoyas barely force any turnovers at all. The only one who is going to stop Villanova is Villanova itself by taking poor shots. As long as the Wildcats are hitting shots, any rebounding edge for Georgetown won't matter, because there are no rebounds when you make all your shots.
Georgetown will Cover if:
The Hoyas can avoid throwing the ball all over the place. Georgetown probably isn't going to shoot the ball all that well, but as long as the Hoyas are ending their possessions with shots and not turnovers, that's not a big deal. Georgetown can get enough second-chance points to keep itself in the game as long as there aren't too many crazy rebounds or turnovers, and controlling the latter is the Hoyas' only real chance of getting a win.
Dan's Pick to Cover the Spread:
To believe in Georgetown here, you've also got to believe that the Hoyas are able to get their ball-handling issues under control against a much better defense than Coppin State. I really can't say I buy that that's going to happen, not in this kind of environment where teams are constantly adjusting on the fly and struggling to keep everyone on the same page.
Villanova has proven that it's able to handle much stronger teams than Georgetown, and I don't think the adjustment is going to take that long. This might be an excellent game to live bet, as the Wildcats might take a few minutes to get their shooting touch down in this small gym, but once they have it going, I expect Villanova to handle this one. Give me the Wildcats. Note: Instead of re-depositing at your book and getting NOTHING for it, please consider checking out our best sportsbook bonuses page where you can double your bankroll by grabbing a 100% bonus!