Free Pick: BYU Cougars vs. Wisconsin Badgers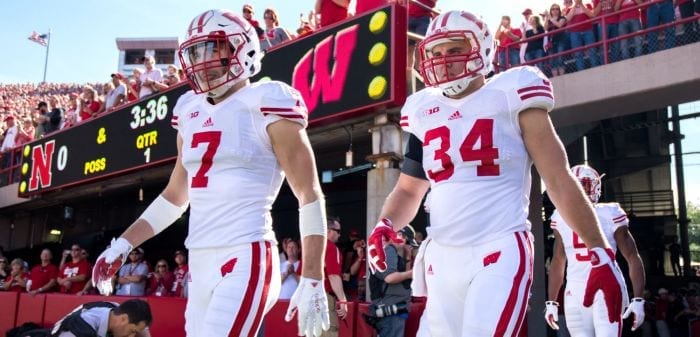 BYU Cougars (1-1 SU, 1-1 ATS) vs. Wisconsin Badgers (2-0 SU, 0-2 ATS)
College Football Week 3
When: September 15 at 3:30pm ET
Where: Camp Randall Stadium
TV: ABC
By: Ted Walker, College Football Handicapper, Predictem.com
Spread: BYU +21.5/WISC -21.5
Total: 44.5
The David vs. Goliath portion of the NCAA Football season is about to come to an end, at least in non-conference terms. We have just one more week of of the little guy taking a beating for a paycheck. That said, some of those little guys have given their Power-5 opponents something to worry about and it has been fun to watch the big boys get a serious scare. I think back to my days as a 19-to-22 year old. Would I put money on my job performance at that age? Maybe, maybe not but the point is that betting college football tends to remind you that kids are unpredictable. Some teams are more predictable than others and one of those teams that has proven to be a known commodity is the Wisconsin Badgers. UW is a focused team that has a well established work ethic. Some teams may get caught up looking past an opponent but the Badgers will look to stay on schedule when they welcome BYU to Madison this weekend. The all-business Badgers have taken care of their first two opponents but have failed to cover the spread in either game. Will this week be any different with another large spread?
Lessons from Last Year
The Wisconsin fans nearly drank Provo dry last year when the Badgers went out to visit BYU. That celebration was fueled in part by a 40-6 drubbing of the home Cougars and many of the key players in that game are the same that we will see this weekend. BYU QB Tanner Mangum missed the 2017 tilt but is back under center Saturday to give a boost to a Cougar offense that failed to gain 200 total yards against Wisconsin last time out. Mangum's presence is certainly a factor but big question marks for the BYU defense remain after allowing nearly 500 yards to the Badgers, including 256 passing yards by Alex Hornibrook, who set a UW record by completing 18-of-19 passes. Jonathan Taylor had yet to hit his stride at this point last season but gained 128 yards and a touchdown as a freshman. BYU appears to be an improved overall unit through two weeks but Wisconsin is arguably better than they were in 2017 and while that 40-6 kind of score may be unlikely, the three touchdown line suggests BYU has not shrunk the gap too much.
Heisman Hopeful
The conversation surrounding who the best running back in the NCAA invariably includes Wisconsin's Jonathan Taylor (opened at 6 to 1 for the Heisman). The sophomore leads the nation with 398 rushing yards through two games and has five touchdowns. He has fumbled twice and seen some time on the bench as a result but Wisconsin doesn't lose much in those situations. Backup RB Taiwan Deal has averaged 6.5 yards per carry when inserted into the game. The Badgers enter the week 5th in rushing offense with BYU ranking 76th in rush defense in the early going. Taylor is going to get 22-25 carries and his 7.8 yards per rush average puts Wisconsin in 3rd and short situations. That could be the biggest problem for a Cougar defense that has given up over 45% completions on third down so far. Wisconsin also passes well out of the short-yardage scenarios with Alex Hornibrook completing 63% of his passes. Wisconsin gets WR Danny Davis back this week after a two-game suspension to further bolster a Badger offense that averages 39.5 points per game.
In Search of Playmakers
Like Wisconsin, BYU is a grind-it-out team but even the grinders need a way to loosen up the defense and it appears that the Cougars are missing that big-play threat. At 25-years old, Tanner Mangum has the veteran mindset but an achilles injury last season may have robbed him of his shiftiness. He has completed 58% of his passes through two weeks for 405 yards but nearly all of the air attack has been limited to the underneath throws. No wide receiver has a touchdown catch through two games with Moroni Laulu-Pututau leading the team at 80 receiving yards on eight receptions. Squally Canada has a name straight out of a Key and Peele sketch and did show well with three touchdowns against Arizona but was kept under 50 yards rushing against Cal. That general lack of chunk plays has set BYU up for long third down looks and they have converted just 11-of-29 chances. Wisconsin is top-30 in rushing and passing yards allowed while giving up 8.5 points per game. BYU has proven they can hang tough with the middle of the PAC-12 but they are about to take on a Wisconsin team that is writing the book on how to win as a grind-it-out team.
Wisconsin has proven they are not to be trusted when sportsbooks put big spreads in front of them. They were not able to cover either of the 30+ point spreads against either Western Kentucky or New Mexico and most of that had to do with the Badgers offense. Taylor has fumbled, once in the redzone, and Hornibrook has missed on open receivers. Even some of Hornibrook's completions have allowed defenders to tackle a receiver that would have otherwise been gone with a more accurate pass. Those are the kinds of mistakes you cannot make if you are going to cover a massive spread. The good news for Wisconsin is that the defense is solid again despite several young players occupying the secondary. There have been nearly zero coverage breakdowns and the defensive line has limited opponents to just 3.1 yards per carry. With the defense holding up their end of the bargain, Wisconsin will be able to attack this 21.5 point spread with better results.

If the standard Wisconsin offense comes out this Saturday, they should put up 28-30 points on a BYU defense that is solid but rather pedestrian with just one sack through two games. I think the Badgers will take a small step forward with the return of Danny Davis, giving UW two legit outside receiving threats with A.J. Taylor leading the team at 219 receiving yards. That makes BYU commit their safeties to coverage instead of helping out against the run, allowing Taylor to run against standard fronts. None of that is bad news for Wisconsin and that puts them more in line to score 33+. I think BYU is on pace for only ten or so points as they are going to find moving the ball much more difficult this week.
I have watched plenty of Wisconsin football over the years and the teams they struggle with are the ones that are most unlike the Badgers themselves. Small and fast defensive lines give them more problems than Michigan or Nebraska do. Crafty, multi-look offenses like Northwestern have given the Badgers fits way more often than the likes of LSU or USC. I would give BYU a very good chance to cover this spread but they are going to try to "out-Wisconsin" this Badger team. That is not a good idea anywhere and certainly not a good idea in Madison. Bucky finally get an ATS win this weekend.
Ted Walker's Pick to Cover the Point Spread: Wisconsin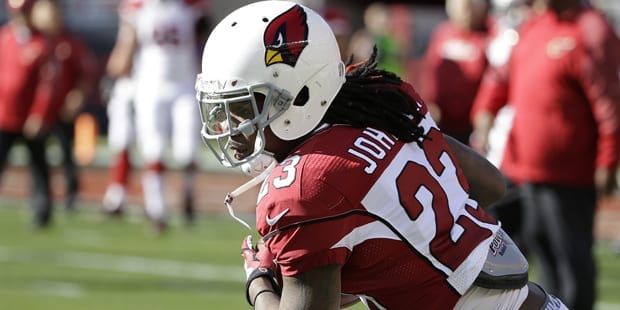 The Redskins travel to the desert to take on the Cardinals to open the 2018 season. Both clubs missed the NFL playoffs last season and are entering transition periods this year. Which team will start their turnaround in week 1?
---
---
---
---
---