[et_pb_dcsbcm_divi_breadcrumbs_module hide_homebreadcrumb="off" homebreadcrumbtext="Home" separator="sep-raquo" hide_currentbreadcrumb="off" homebreadcrumborientation="left" _builder_version="3.8″ fontsbreadcrumbs_font="Lato||||||||" fontsbreadcrumbs_text_color="#000000″ fontsbreadcrumbs_font_size="15px" fontsbreadcrumbs_line_height="16px" fontsseperator_font="||||||||" fontsbreadcrumblinks_font="||||||||" fontsbreadcrumblinks_text_color="#2567cf" custom_margin="25px|||" custom_margin_phone="30px|||" custom_margin_last_edited="off|desktop" custom_css_main_element="font-family: Helvetica Regular;" global_module="3641″ saved_tabs="all" /]
Clemson at Texas A&M Pick – Week 2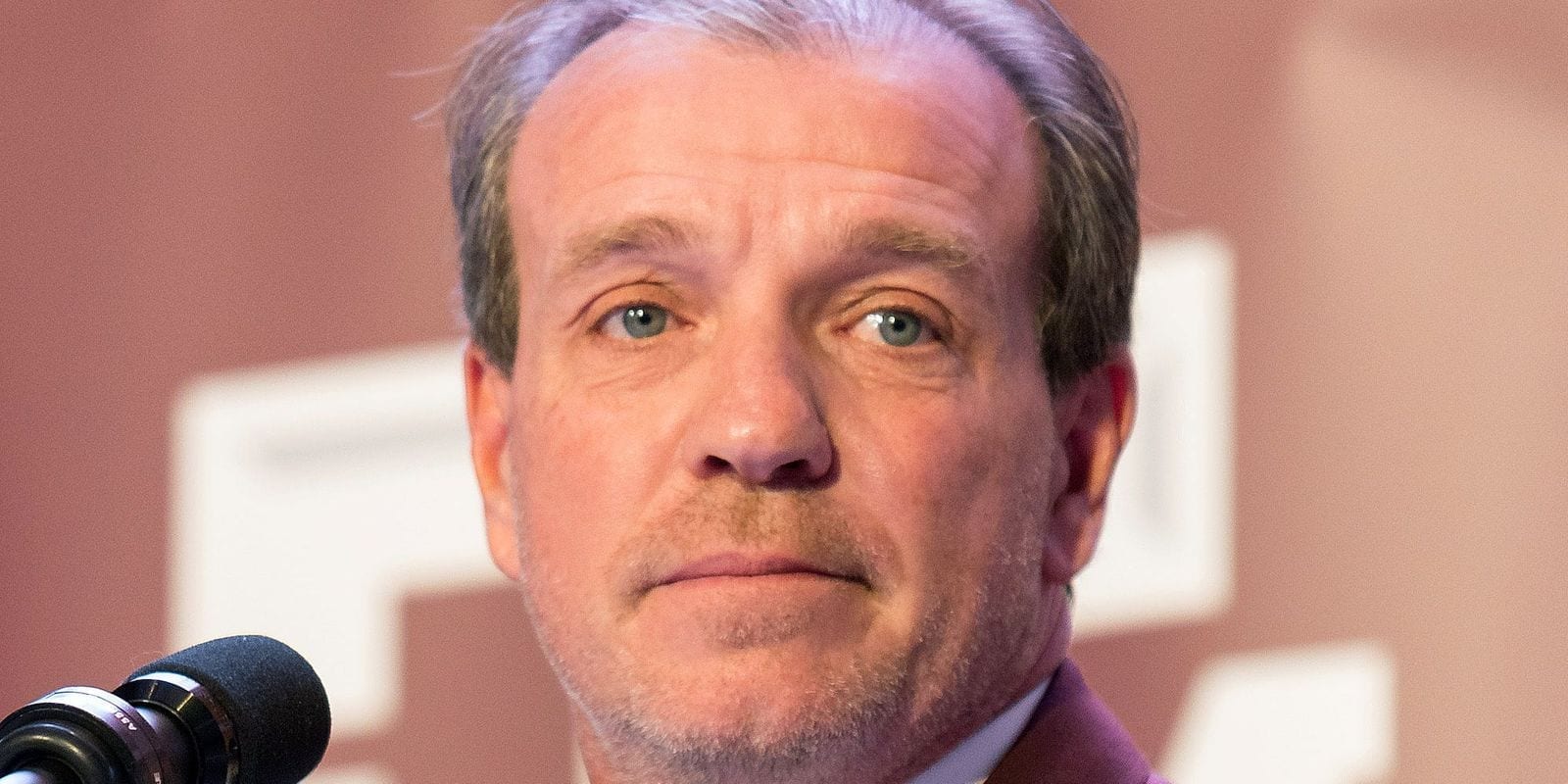 Where: Kyle Field. College Station, Texas.
TV: ESPN
Spread: Clemson -13 (-105) / Texas A&M +13 (-115)
We've got ourselves a football game Saturday night in College Station when the #2 ranked Clemson Tigers come into town to face-off with Jimbo Fisher's Texas A&M Aggies at Kyle Field. Both teams made mincemeat of their opening cupcakes last week, and look forward to their first nationally-televised tests of the year. Clemson looks to improve upon last year which saw them lose to Alabama as the #1 overall seed in the College Football Playoff, while Texas A&M dispatched coach Kevin Sumlin for former-FSU coach Jimbo Fisher. The Aggies had an average year in the SEC and lost a shootout to Wake Forest University in the Belk Bowl and Bank of America Stadium in Charlotte, North Carolina. Nobody expects the Aggies to win and therefore they have nothing to lose against one of the best teams in the nation here at home.
Dabo's fellas
The Clemson Tigers are primed for another championship season in the ACC and they're serious contenders for the overall National Championship too. Not only do the Tigers return the bulk of a college football playoff group, but they also have a massive chip on their shoulder after losing to eventual champion Alabama in the semifinals last season. If the Tigers won this year's championship, it'd be two in the last three year's for Dabo Swinney's amazing program down in Clemson, South Carolina. Remember, last time Clemson lost in the BCS National Championship Game, they came back the next year to claim the title against Alabama. Will history repeat itself? Well, we'll have to see fool. What we do know is that Clemson returns almost all of its professional-like defensive corps which will reek havoc upon any and all ACC foes this season. Not only do they return arguably the best defense in the nation, but the Tigers boast an offense which averaged 430 yards and 33 points per game last season too. However, they're even better this year than last year. Let's not get off topic though, Dabo's "d" is the staple of this top notch program. Clemson boasts a defense which has at least three first-round picks on it including potential number-one DT Dexter Lawrence. Needless to say, the Clemson team is almost a shoe-in for the college football playoff and should cruise to another ACC-Championship.
Jimbo's Aggies
College Station is going to be sold-out and jacked-up for #2 Clemson coming into town Saturday night on ESPN. Jimbo Fisher began his Texas A&M tenure with a 59-7 shellacking of Northwestern State in which the Aggies covered the monumental -47.5 spread. Texas A&M gave Jimbo a massive ten-year contract which is indicative of their long-term commitment to the man who won a national title with Jameis Winston and Florida State. Jimbo inherits a subpar A&M squad that lost to Wake Forest University 52-49 in the Belk Bowl last season. Texas A&M last faced Clemson in 2005, where they lost 25-24. However, the Aggies lead the all-time series 3-1. A&M is going to need to have the game of a lifetime to win the battle over arguably the best defensive unit in all of college football. Godspeed Aggies.
Where's the value?
Mama didn't raise no fool, and only a fool would bet against Clemson here. The Tigers bring back the bulk of an incredible team from last year, and have probably the best defensive unit in the game. Meanwhile, Texas A&M is in rebuild mode for Fisher. The Aggies will be competitive this year, but absolutely no match for the Tigers here. This game is akin to last year's Clemson @ Louisville game where a lot of folks thought Lamar Jackson would have his way with the Tigers and potentially pull off the upset. Clemson won that game by nearly 50 points and A&M "ain't got no Lamar Jackson, ya hear?" Don't even think twice about betting on Clemson here, despite the fact they're on the road. Dabo Swinney's club has the pedigree, experience and talent to absolutely steamroll this Texas A&M and that's exactly what they'll do. Book it. Clemson -13 is the pick here, no doubt.
<aside><h4 class="widgettitle">More NFL Picks</h4><!-- [et_pb_line_break_holder] -->
<div class="widget105"><!-- [et_pb_line_break_holder] --><h4 class="teaser">Best Teasers</h4><!-- [et_pb_line_break_holder] --><!-- [et_pb_line_break_holder] --><table id="teasers"><!-- [et_pb_line_break_holder] --> <tr><!-- [et_pb_line_break_holder] --> <th><span class="team">3 Team:</span></th><!-- [et_pb_line_break_holder] --> <th>6 pt Teasers</th><!-- [et_pb_line_break_holder] --> <th>6.5 pt Teasers</th><!-- [et_pb_line_break_holder] --> <th> 7 pt Teasers</th><!-- [et_pb_line_break_holder] --> </tr><!-- [et_pb_line_break_holder] --> <tr><!-- [et_pb_line_break_holder] --> <td><a href="https://affiliates.islandcasino.com/tracking/Affiliate.aspx?idBook=3&mediaTypeID=220&AffUrlID=80&LandingPageID=36" rel="nofollow"><img src="https://www.predictem.com/wp-content/uploads/2018/06/island_casino.png"></a></td><!-- [et_pb_line_break_holder] --> <td>1.8 to 1</td><!-- [et_pb_line_break_holder] --> <td>1.65 to 1</td><!-- [et_pb_line_break_holder] --> <td>1.5 to 1</td><!-- [et_pb_line_break_holder] --> </tr><!-- [et_pb_line_break_holder] --> <tr><!-- [et_pb_line_break_holder] --> <td><a href="https://affiliates.5dimes.eu/tracking/Affiliate.aspx?idBook=1&mediaTypeID=220&AffUrlID=80&LandingPageID=2" rel="nofollow"><img src="https://www.predictem.com/wp-content/uploads/2018/06/5Dimes_sm.png"></a></td><!-- [et_pb_line_break_holder] --> <td>1.65 to 1</td><!-- [et_pb_line_break_holder] --> <td>1.5 to 1</td><!-- [et_pb_line_break_holder] --> <td>1.35 to 1</td><!-- [et_pb_line_break_holder] --> </tr><!-- [et_pb_line_break_holder] --> <tr><!-- [et_pb_line_break_holder] --> <td><a href="https://record.commission.bz/_BhTQDVOVie23_O3IiMN7EWNd7ZgqdRLk/1/" rel="nofollow"><img src="https://www.predictem.com/wp-content/uploads/2018/06/sports-betting-sm.png"></a></td><!-- [et_pb_line_break_holder] --> <td>1.6 to 1</td><!-- [et_pb_line_break_holder] --> <td>1.5 to 1</td><!-- [et_pb_line_break_holder] --> <td>1.35 to 1</td><!-- [et_pb_line_break_holder] --> </tr><!-- [et_pb_line_break_holder] --></table><!-- [et_pb_line_break_holder] --><div class="widget-footer"><a href="https://www.predictem.com/best-sportsbooks/teasers-odds/">See all Sportsbooks Teasers</a></div><!-- [et_pb_line_break_holder] --></div><!-- [et_pb_line_break_holder] --><!-- [et_pb_line_break_holder] --><!-- [et_pb_line_break_holder] --><style><!-- [et_pb_line_break_holder] --> #teasers {border-collapse: collapse;<!-- [et_pb_line_break_holder] --> width: 100%; border: 0px;<!-- [et_pb_line_break_holder] --> font-size: 14px!important;}<!-- [et_pb_line_break_holder] --> #teasers td, #teasers th {<!-- [et_pb_line_break_holder] --> border: 0px;<!-- [et_pb_line_break_holder] --> padding: 8px;<!-- [et_pb_line_break_holder] --> text-align: left;}<!-- [et_pb_line_break_holder] --> #teasers th {<!-- [et_pb_line_break_holder] --> padding-top: 5px;<!-- [et_pb_line_break_holder] --> padding-bottom: 5px;<!-- [et_pb_line_break_holder] --> font-weight: bold;<!-- [et_pb_line_break_holder] --> line-height: 14px;<!-- [et_pb_line_break_holder] --> text-align: center;<!-- [et_pb_line_break_holder] --> color: #000;}<!-- [et_pb_line_break_holder] --> #teasers tr {border-bottom: 1px solid #edeef0;}<!-- [et_pb_line_break_holder] --> .team {font-size: 16px;}<!-- [et_pb_line_break_holder] --></style>