[et_pb_dcsbcm_divi_breadcrumbs_module hide_homebreadcrumb="off" homebreadcrumbtext="Home" separator="sep-raquo" hide_currentbreadcrumb="off" homebreadcrumborientation="left" _builder_version="3.8″ fontsbreadcrumbs_font="Lato||||||||" fontsbreadcrumbs_text_color="#000000″ fontsbreadcrumbs_font_size="15px" fontsbreadcrumbs_line_height="16px" fontsseperator_font="||||||||" fontsbreadcrumblinks_font="||||||||" fontsbreadcrumblinks_text_color="#2567cf" custom_margin="25px|||" custom_margin_phone="30px|||" custom_margin_last_edited="off|desktop" custom_css_main_element="font-family: Helvetica Regular;" global_module="3641″ saved_tabs="all"][/et_pb_dcsbcm_divi_breadcrumbs_module]
Florida Atlantic Owls vs. Central Florida Knights Pick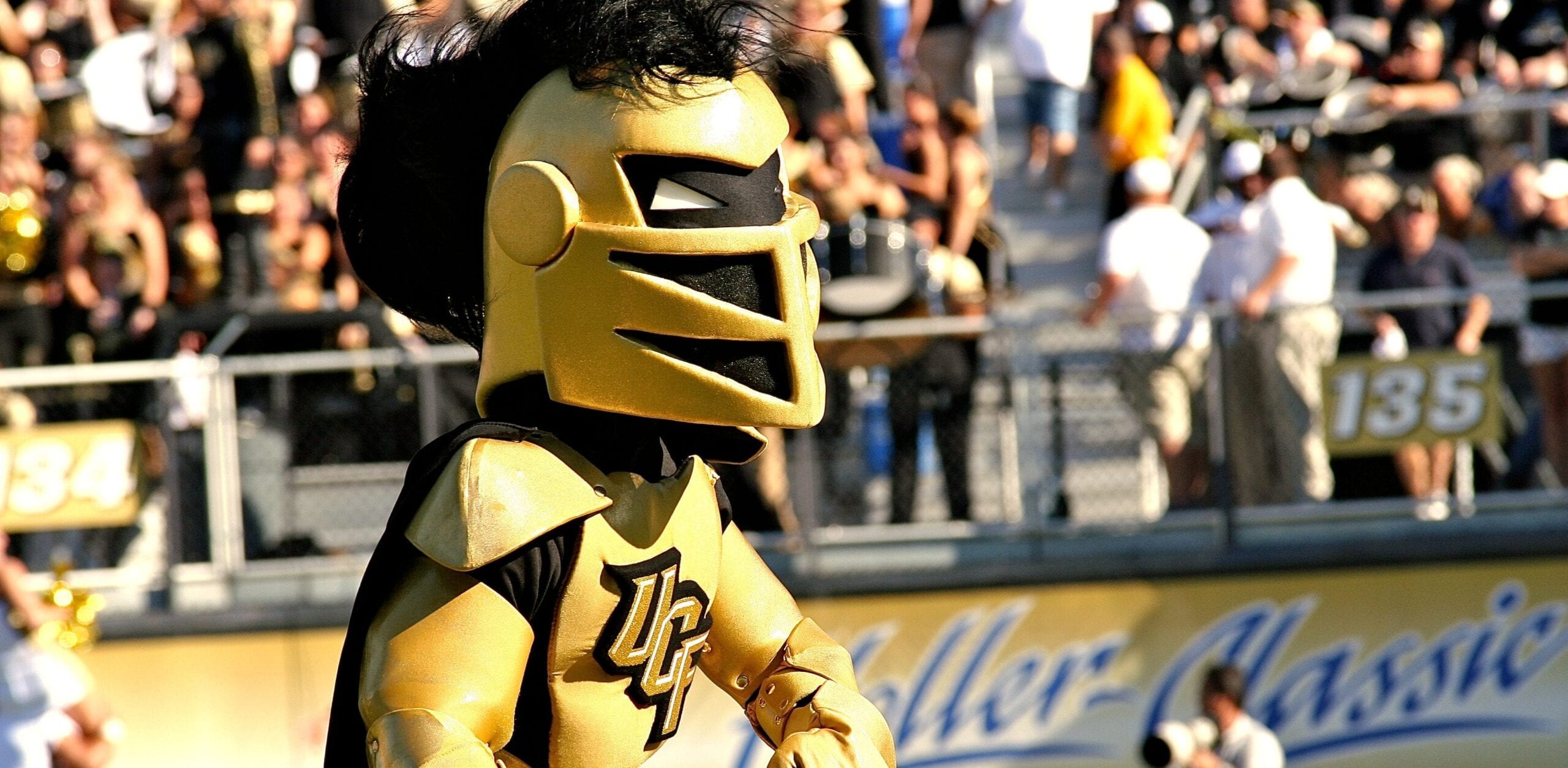 Florida Atlantic Owls (2-1 SU, 0-3 ATS) vs. Central Florida Knights (2-0 SU, 1-1 ATS)
College Football Week 4
Date and Time: Friday, September 21, 2018 at 7PM EDT
Where: Spectrum Stadium, Orlando, Florida
TV: ESPN
By: Loot Levinson, NCAA Football Handicapper, Predictem.com
Point Spread: FAU +13.5/UCF -13.5 (Bovada)
Over/Under Total: 71
The Florida Atlantic Owls come to Orlando to take on the Central Florida Knights in a week four in-state battle. It's not too bad of a road-trip for the 2-1 Owls, with Spectrum Stadium being a less-than three hour drive from their home base in Boca Raton. The Owls started the season 2-1, but haven't covered the spread yet. On Saturday, they beat Bethune Cookman, 49-28, to win their second in a row. Central Florida started the season 2-0 and got last week off. They enter this game at home refreshed. Who can get the upper hand in this one and for our purposes, who can cover the ever-present spread?
This will be FAU's second chance to make an impression against a more-respectable major team. Granted, UCF isn't generally considered all-that-major, but they've done some big things in recent seasons. The Lane Kiffin-led Owls were lit up in week one by Oklahoma, 63-14, when they were expected to be halfway-respectable in that game. They got a nice win against Air Force in week two, before beating an FCS foe last week. Central Florida has seen a pretty soft start to the season, with blowout wins over UConn and South Carolina State. And on top of it, they got a break! This should prove to be a sterner proposition for the untested Knights.
College Football Pick from Keith Franks: Penn State at Illinois 
How Strong is Central Florida?
Well, they have won 15 straight, following a 13-0 season in 2017. Now led by Josh Heupel, getting a strong read on the Knights after beating two pushovers by a combined score of 94-17 isn't easy. We know they're good, with the extent of that yet to be determined. One could blow their recent run off as a byproduct of being in the American Athletic Conference, but that bowl win over Auburn to end last season gives it some real clout.
At quarterback, the Knights are led by a real force in McKenzie Milton, a third-year starter. The junior threw for over 4000 yards and 37 touchdowns last season, while also being a force with his legs. The Hawaii-based slinger isn't very big, but has wreaked havoc at this level. He works with a lot of variety on this side of the ball. The backfield is explosive. Adrian Killins, Jr. keeps growing in this offense, while also providing aerial thrills. Redshirt freshman QB Darriel Mack has been put in on select formations and proven to be explosive. Gabriel Davis and Dredrick Snelson are proven contributors in this offense, with Tre Nixon a long-threat newcomer who has given them a new dimension.
Central Florida has given up just 17 points this season. It's hard to gauge what that means with the opponents being so weak, but they started last season in the same fashion, with the defense eroding some over the course of the year. By the end of the year, they had become readily exploitable, with injuries adding up. They enter this game rested and in relatively good health. How are we supposed to sum up Central Florida at this point? Are they a good AAC team, just a good team overall, or even a really good team?
Florida Atlantic: Ready for Prime-Time?
You almost had to figure a guy who used to be a head coach in the NFL would be able to get a C-USA team on the right track. Before Kiffin showed up in Boca, which seemed like an odd match at the time, FAU was 19-53 over their previous half-dozen seasons. So an 11-3 mark in his first season and a bowl win was a nice start. Where do they go from here?
It may be wholly-unfair to judge a Conference USA team based on a game against Oklahoma where they lost by almost 50. That's biting off too much. But to see FAU play the role of lower-level heavybag to the Sooners wasn't a good look for a team that was only an 18.5-point dog. A narrow win over Air Force, followed by a perfunctory win over Bethune Cookman hasn't really cleared the air and they still haven't cashed a winner this season. A strong showing here could bring the glow back to the Owls program.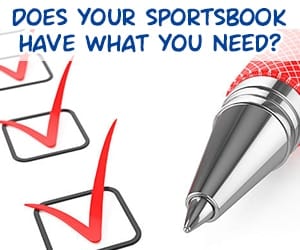 After a fall-out with the Sooners, 4-star recruit Chris Robison settled in Boca and has looked good the last few games as he gets his bearings with Florida Atlantic. It was ironic he faced the Sooners in his first game as a college player, as he wasn't terrible, but didn't make much impact, either. He has weapons at his disposal, with running back Devin Singletary being a veritable monster. He had 33 touchdowns last season and ran for five scores on just 19 attempts last Saturday. Along with aerial threats like Tavaris Harrison, Jovon Durante, Willie Wright, and others, they are well-stocked in this area.
PICK – Notre Dame vs Wake Forest
Take the Points on the Road Underdog
I'm choosing to go with the theory that the Owls weren't ready to hit the ground running against Oklahoma in Norman in week one. Along with that is the supposition that Oklahoma at home is a lot tougher than Central Florida in this spot. That might prove to be wrong. But with two really easy games and a break, Central Florida might not be in prime form, compared to the Owls who have already been tested and are a bit more confident after getting well at home with two straight wins. I think they will hang in there and notch the cover on Friday.
Loot's Pick to Cover the Point Spread: I'm betting on the Florida Atlantic Owls plus 13.5 points.
<aside><h4 class="widgettitle">NFL Picks</h4><!-- [et_pb_line_break_holder] -->
Bovada Sportsbook launched in 2001. From the beginning, priority was given to user experience. Most online sportsbooks used one of three out of the box software platforms for their user interface. Bovada spent millions creating its own from the ground up. Its support team was also a focus. It was so good and friendly, that customers would routinely call to chat about the games when they didn't really need any assistance. Bovada eventually had to incorporate limiting casual conversation into their employee training because players enjoyed using customer service for the social element. To this day, Bovada remains focused on a fun experience for their bettors. That includes simple bonus plans like the current offer of 50% CASH Bonus to start the football season.