Ohio State vs Rutgers Pick & Prediction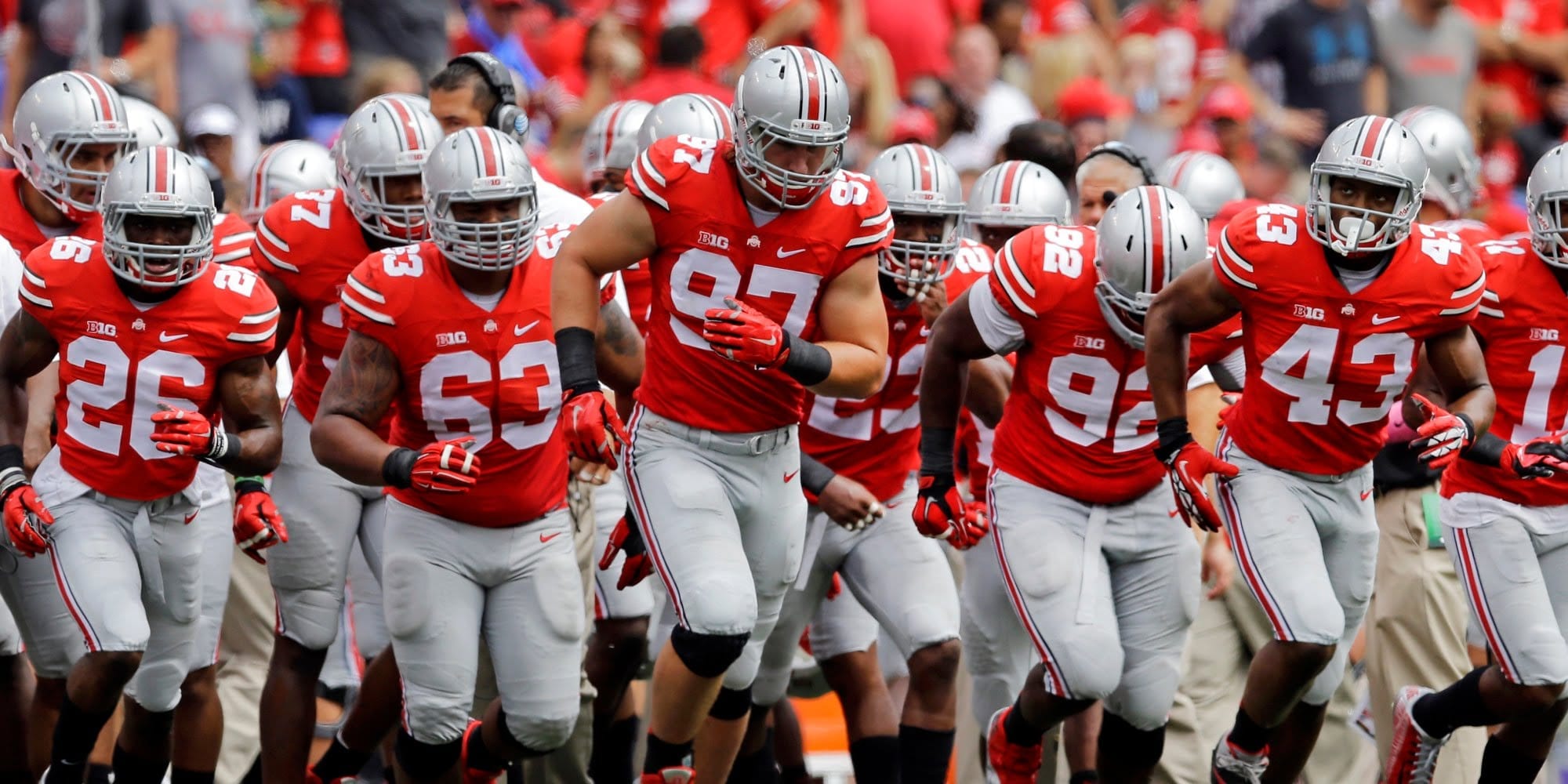 Rutgers Scarlet Knights (1-0 SU, 1-0 ATS) vs. No. 5 Ohio State Buckeyes (1-0 SU, 1-0 ATS)
Week 2
Date: Saturday September 8th, 2018. 3:30PM (EST)
Where: Ohio Stadium Columbus, O.H.
TV: BTN
by Jay Horne, College Football Handicapper, Predictem.com
Spread: RUTG +35/OSU -35
Total: TBA
The Ohio State Buckeyes removed all doubt surrounding the absence of Head Coach Urban Meyer last week by hanging 77 points in their home opening win against Oregon State. The Buckeyes appeared to be in mid-season form despite all the drama that has surrounded the program's coaching staff off the field in recent weeks. Now the Buckeyes will look for an encore effort in week 2 when they host Rutgers at home as enormous 35 point favorites. They comfortably covered a 37 point spread last week.
It is easy to get caught up in the final score when looking at prior results. However, Ohio State's 77 point thumping over Oregon State deserves some extra recognition. The Buckeyes looked and played the part of a National Championship contender (speaking of, Alabama is working with an even larger spread). Quarterback Dwayne Haskins delivered with a stat line of 22 for 30 passing for 313 yards with 5 touchdowns and 1 pick. The offense appeared to have a bigger threat in the passing game than we have seen in previous years and Haskins looked convincing. Ohio State was also able to flex their dynamic rushing attack behind Mike Weber. Weber was explosive rushing 20 times for 186 yards and 3 touchdowns. It is worth noting that Weber is actually the backup to starter J.K Dobbins who rushed 15 times for 74 yards. However, Weber will likely continue to get a timeshare of the backfield carries after his terrific outing and that is good news for Ohio State's offense going forward with two promising rushers.
Reasons Rutgers will be overwhelmed
At first glance, this betting line may seem rather excessive. Rutgers was able to win their opener convincingly over Texas State 35-7 and again 35 points is a rather big number for Ohio State to cover. However going back to my comment about judging performances by final scores, Rutgers did not look nearly as strong as their final score indicates. The Scarlet Knights dominated because Texas State's offense was absolutely horrendous and could not move the football. Rutgers defense was able to hold Texas State to just 176 total yards and 11 first downs to help aid their offense in the victory.
Still, the offense did not look impressive especially if we are considering Rutgers will have to keep pace with Ohio State on Saturday. Rutgers quarterback Artur Sitkowski struggled by completing 20 of 30 passing for 205 yards with 1 touchdown and 3 interceptions with a measly 49.9 quarterback rating. Luckily for Rutgers, the rushing attack was able to deliver by overcoming their inferior opponent and putting numbers on the scoreboard. The rushing attack behind Raheem Blackshear and Jonathan Hilliman will give Rutgers their best opportunity this Saturday. They are both solid rushers that will be going against an Ohio State defense that has shown to struggle to stop the run. However, keep in mind that the Buckeyes defense is still really good and Rutgers offense is basically one dimensional. When Ohio State stops the run, they will prove how weak this Rutgers offense is behind Sitkowski. If there are more Rutgers turnovers, it will only help Ohio State get to that 35 point margin even quicker!
Head-to-Head Meetings
I know a lot of sports bettors like trends. However, I don't use them very much because often they are overrated. Especially trends that date back into times that have absolutely no value towards the present day. However, one trend that I always take into account are H2H meetings. There are just certain teams that play really well against others and certain teams that seem to have a number on others. For the last 4 years, the Buckeyes have slaughtered the Scarlet Knights in each meeting. In fact, the Buckeyes have pitched shutouts in each of the last two meetings with blowouts of 56-0 and 58-0. The average margin of victory over the last 4 years since these teams started playing each other is 49 points. Therefore, hopefully those previous trends embalm some confidence if you were wary of the large point spread.
Jay's Pick to Cover the Point Spread: Take Ohio State -35
As the odds preview above shows, lines will vary and change often. Check the best sportsbooks to find the best odds before you make your play. Winning bettors will carry balances at multiple books. Using bonuses is a good way to put the odds in your favor. Winning means looking for every possible edge.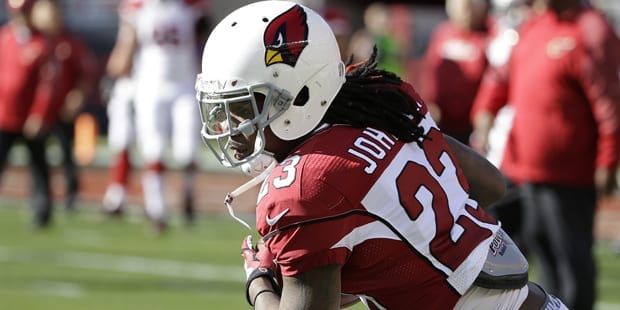 The Redskins travel to the desert to take on the Cardinals to open the 2018 season. Both clubs missed the NFL playoffs last season and are entering transition periods this year. Which team will start their turnaround in week 1?
---
---
---
---
---
<div class="widget105"><!-- [et_pb_line_break_holder] --><h4 class="cash">Best Sportsbook Bonuses</h4><!-- [et_pb_line_break_holder] --><!-- [et_pb_line_break_holder] --> <!-- [et_pb_line_break_holder] --><div class="widgetlist"><!-- [et_pb_line_break_holder] --> <div class="col1"><!-- [et_pb_line_break_holder] --> <img src="https://www.predictem.com/wp-content/uploads/2018/04/bovada.png" width="150" alt="" /><!-- [et_pb_line_break_holder] --> </div><!-- [et_pb_line_break_holder] --> <div class="col2"><!-- [et_pb_line_break_holder] --> <span class="list">50% Cash</span><br><!-- [et_pb_line_break_holder] --> <span class="list">5x Rollover</span><!-- [et_pb_line_break_holder] -->  </div><!-- [et_pb_line_break_holder] -->  <div class="col3"><!-- [et_pb_line_break_holder] --> <button class="btn-widget" href="#">Review</button><!-- [et_pb_line_break_holder] --> </div><!-- [et_pb_line_break_holder] --></div> <!-- [et_pb_line_break_holder] --><!-- [et_pb_line_break_holder] --><div class="widgetlist"><!-- [et_pb_line_break_holder] --> <div class="col1"><!-- [et_pb_line_break_holder] --> <img src="https://www.predictem.com/wp-content/uploads/2018/04/intertops.png" width="150" alt="" /><!-- [et_pb_line_break_holder] --> </div><!-- [et_pb_line_break_holder] --> <div class="col2"><!-- [et_pb_line_break_holder] --> <span class="list">50% Cash</span><br><!-- [et_pb_line_break_holder] --> <span class="list">4x Rollover</span><!-- [et_pb_line_break_holder] -->  </div><!-- [et_pb_line_break_holder] -->  <div class="col3"><!-- [et_pb_line_break_holder] --> <button class="btn-widget" href="#">Review</button><!-- [et_pb_line_break_holder] --> </div><!-- [et_pb_line_break_holder] --></div><!-- [et_pb_line_break_holder] --><!-- [et_pb_line_break_holder] --><div class="widgetlist"><!-- [et_pb_line_break_holder] --> <div class="col1"><!-- [et_pb_line_break_holder] --> <img src="https://www.predictem.com/wp-content/uploads/2018/05/gt-bets.png" width="150" alt="" /><!-- [et_pb_line_break_holder] --> </div><!-- [et_pb_line_break_holder] --> <div class="col2"><!-- [et_pb_line_break_holder] --> <span class="list">150% Cash</span><br><!-- [et_pb_line_break_holder] --> <span class="list">4x Rollover</span><!-- [et_pb_line_break_holder] -->  </div><!-- [et_pb_line_break_holder] -->  <div class="col3"><!-- [et_pb_line_break_holder] --> <button class="btn-widget" href="#">Review</button><!-- [et_pb_line_break_holder] --> </div><!-- [et_pb_line_break_holder] --></div><!-- [et_pb_line_break_holder] --><!-- [et_pb_line_break_holder] --><div class="widget-footer"><a href="#">See all sportsbook bonuses</a></div><!-- [et_pb_line_break_holder] --> <!-- [et_pb_line_break_holder] --></div>