[et_pb_dcsbcm_divi_breadcrumbs_module hide_homebreadcrumb="off" homebreadcrumbtext="Home" separator="sep-raquo" hide_currentbreadcrumb="off" homebreadcrumborientation="left" _builder_version="3.8″ fontsbreadcrumbs_font="Lato||||||||" fontsbreadcrumbs_text_color="#000000″ fontsbreadcrumbs_font_size="15px" fontsbreadcrumbs_line_height="16px" fontsseperator_font="||||||||" fontsbreadcrumblinks_font="||||||||" fontsbreadcrumblinks_text_color="#2567cf" custom_margin="25px|||" custom_margin_phone="30px|||" custom_margin_last_edited="off|desktop" custom_css_main_element="font-family: Helvetica Regular;" global_module="3641″ saved_tabs="all" /]
UCLA Bruins vs. Oklahoma Sooners Pick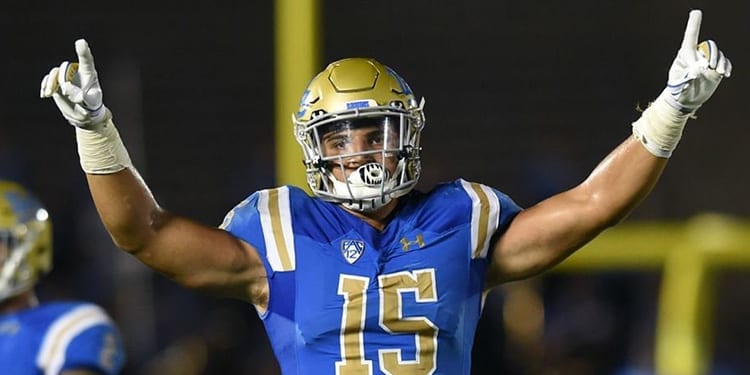 College Football Week 2
Date and Time: Saturday, September 8, 2018 at 1PM EDT
Where: Memorial Stadium, Norman, Oklahoma
TV: Fox
by: Loot Levinson, NCAA Football Handicapper, Predictem.com
Point Spread: UCLA +29.5/OKLA -29.5
Over/Under Total: 65
Week two action features a Big 12 vs Pac-12 matchup, as the UCLA Bruins come to Norman to take on the Oklahoma Sooners. Both teams started their seasons last Saturday, with very different results. Oklahoma, looking to make a move this season, even with Baker Mayfield departed, made mincemeat of Florida Atlantic, 63-14. UCLA, however, showed that new head coach Chip Kelly won't provide immediate magic, as they fell to Cincinnati at home, 26-17. As 14-point favorites, it was an obvious disappointment and hope to perform better this week, albeit in what appears to be a very difficult spot.
Western Michigan vs Michigan Prediction
At the root, we have a consistent national power in Oklahoma, a team that looks to once again be a contender and make a big national splash this season. Only so much can be gleaned from a win over Florida Atlantic, but the Owls aren't that bad since being led by Lane Kiffin and to totally dismantle them that way was indeed impressive. At the same time, when looking back on the 2018 Sooners, this game won't mean a lot, but it was a good sign. For the Bruins, however, prospects look grim. Cincinnati is in the midst of their own rebuilding process off a 4-8 season, facing a daunting week one road spot at the Rose Bowl. Even for those who were dubious of Kelly's impact at UCLA thought they would be better than 9-point losers to a 4-8 team from the AAC.
Is Oklahoma Truly Elite?
When a Heisman-winning quarterback departs, there's going to be some natural concern. In QB Kyler Murray, however, the Sooners have a real athlete, with Murray also being a high MLB draft pick. He could end up being a two-sport guy. At this level, having an athlete like that at your disposal is invaluable. In his first game as a Sooners starter, he looked good. He was accurate, able to air it out, and flashed a good set of legs. A lot of Oklahoma's weaponry remains, namely RB Rodney Anderson, who hit the ground running with 100 yards and two scores on just five carries. WR Marquise Brown has 133 yards receiving and a score.
34-year old Sooners' head coach Lincoln Riley returns for his second season and it's hard to not like what the young coach has brought to the table. Last season, their defense let them down. Word is that they're better this season. Holding FAU to a mere 14 points of scoring is a nice start. We should see more in the coming weeks that reveal whether the defense is capable of carrying this team to greater heights this season.
Looking Behind the Still
This isn't the first time Chip Kelly got off to a slow start. He lost his first game with Oregon, a game remembered for that LeGarrette Blount punch. And it wasn't long after that he had Oregon mowing down opponents. He seems to have stepped into a more-depreciated system here with the Bruins. That doesn't mean he doesn't have some talent with which to work or that he can't get things turned around ahead of schedule.

By the same token, UCLA is in the midst of a crisis of sorts. A series of bad seasons and recruiting has left them at the bottom of the conference. There was actually a time when UCLA could be counted on to be a halfway-respectable football team. Looking at them now, their roster is thin. And their defense has become comical in recent seasons. Only a desultory Cincy offense kept that from coming more into light. But even at their worst, you could count on some offensive fireworks. On Saturday, Michigan transfer Wilton Speight, who possesses almost no traits that you would suspect to see in a Chip Kelly QB, got the start. After hurting his back, he was replaced by freshman Dorian Thompson-Robinson, a strong-armed QB who might become good, but is still showing a lot of green. That's true for a lot of positions on this team, including center and running back. But talent is talent and maybe it can congeal and Kelly can lead UCLA to some positive things this season.
Smells Like a Blowout
The matchup itself holds very few favorable elements for Bruins' backers. The offense is without a real identity. Nothing seems to have happened to make the defense appreciably better than last season's slapstick unit. And you have an Oklahoma team that is still trying to find its way with new leadership behind center, a team less-likely to take it easy on an over-matched team in a spot like this. With the Bruins' "defense," it's not too hard to picture a lot of different Sooners' players putting up big numbers.
UCLA is in a different spot this week. Whereas last week, there was some pressure with a home opener with a new coach facing a team that seemed inferior. This week there are no such hopes and therefore, no pressure. UCLA can swing it from the hip a bit in a game where no one so much suspects they'll even be competitive. And Oklahoma pulled starters pretty quickly against Florida Atlantic on Saturday, so that's another consideration for those looking for the Bruins to cover.
Take the Points on the Road Underdog
UCLA is going to have more growing pains than Alan Thicke this season. Week one showed that. And Oklahoma showed they are again a high-octane football machine. But week one appraisals are always dicey. If a game were to occur in mid-season, especially non-integral matchups like UCLA vs. Cincinnati or FAU vs. Oklahoma, you wouldn't be inclined to read too much into those games. But since they happen in week one and it's all we really have to go on, they tend to be blown out of proportion. I think a better UCLA and an Oklahoma team that is less than 100% fired-up will lead to a Bruins' cover.
Loots Pick: I'm betting on the UCLA Bruins plus 29.5 points.
<div class="widget105"><!-- [et_pb_line_break_holder] --><h4 class="teaser">Best Teasers</h4><!-- [et_pb_line_break_holder] --><!-- [et_pb_line_break_holder] --><table id="teasers"><!-- [et_pb_line_break_holder] --> <tr><!-- [et_pb_line_break_holder] --> <th><span class="team">3 Team:</span></th><!-- [et_pb_line_break_holder] --> <th>6 pt Teasers</th><!-- [et_pb_line_break_holder] --> <th>6.5 pt Teasers</th><!-- [et_pb_line_break_holder] --> <th> 7 pt Teasers</th><!-- [et_pb_line_break_holder] --> </tr><!-- [et_pb_line_break_holder] --> <tr><!-- [et_pb_line_break_holder] --> <td><a href="https://affiliates.islandcasino.com/tracking/Affiliate.aspx?idBook=3&mediaTypeID=220&AffUrlID=80&LandingPageID=36" rel="nofollow"><img src="https://www.predictem.com/wp-content/uploads/2018/06/island_casino.png"></a></td><!-- [et_pb_line_break_holder] --> <td>1.8 to 1</td><!-- [et_pb_line_break_holder] --> <td>1.65 to 1</td><!-- [et_pb_line_break_holder] --> <td>1.5 to 1</td><!-- [et_pb_line_break_holder] --> </tr><!-- [et_pb_line_break_holder] --> <tr><!-- [et_pb_line_break_holder] --> <td><a href="https://affiliates.5dimes.eu/tracking/Affiliate.aspx?idBook=1&mediaTypeID=220&AffUrlID=80&LandingPageID=2" rel="nofollow"><img src="https://www.predictem.com/wp-content/uploads/2018/06/5Dimes_sm.png"></a></td><!-- [et_pb_line_break_holder] --> <td>1.65 to 1</td><!-- [et_pb_line_break_holder] --> <td>1.5 to 1</td><!-- [et_pb_line_break_holder] --> <td>1.35 to 1</td><!-- [et_pb_line_break_holder] --> </tr><!-- [et_pb_line_break_holder] --> <tr><!-- [et_pb_line_break_holder] --> <td><a href="https://record.commission.bz/_BhTQDVOVie23_O3IiMN7EWNd7ZgqdRLk/1/" rel="nofollow"><img src="https://www.predictem.com/wp-content/uploads/2018/06/sports-betting-sm.png"></a></td><!-- [et_pb_line_break_holder] --> <td>1.6 to 1</td><!-- [et_pb_line_break_holder] --> <td>1.5 to 1</td><!-- [et_pb_line_break_holder] --> <td>1.35 to 1</td><!-- [et_pb_line_break_holder] --> </tr><!-- [et_pb_line_break_holder] --></table><!-- [et_pb_line_break_holder] --><div class="widget-footer"><a href="https://www.predictem.com/best-sportsbooks/teasers-odds/">See all Sportsbooks Teasers</a></div><!-- [et_pb_line_break_holder] --></div><!-- [et_pb_line_break_holder] --><!-- [et_pb_line_break_holder] --><!-- [et_pb_line_break_holder] --><style><!-- [et_pb_line_break_holder] --> #teasers {border-collapse: collapse;<!-- [et_pb_line_break_holder] --> width: 100%; border: 0px;<!-- [et_pb_line_break_holder] --> font-size: 14px!important;}<!-- [et_pb_line_break_holder] --> #teasers td, #teasers th {<!-- [et_pb_line_break_holder] --> border: 0px;<!-- [et_pb_line_break_holder] --> padding: 8px;<!-- [et_pb_line_break_holder] --> text-align: left;}<!-- [et_pb_line_break_holder] --> #teasers th {<!-- [et_pb_line_break_holder] --> padding-top: 5px;<!-- [et_pb_line_break_holder] --> padding-bottom: 5px;<!-- [et_pb_line_break_holder] --> font-weight: bold;<!-- [et_pb_line_break_holder] --> line-height: 14px;<!-- [et_pb_line_break_holder] --> text-align: center;<!-- [et_pb_line_break_holder] --> color: #000;}<!-- [et_pb_line_break_holder] --> #teasers tr {border-bottom: 1px solid #edeef0;}<!-- [et_pb_line_break_holder] --> .team {font-size: 16px;}<!-- [et_pb_line_break_holder] --></style>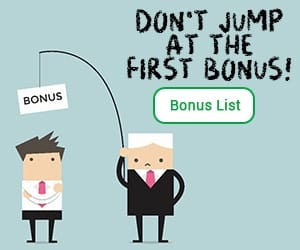 <h4 class="widgettitle">More NFL Picks</h4><!-- [et_pb_line_break_holder] -->
<div style="width:340px; margin: 0 auto;"><!-- [et_pb_line_break_holder] --> <a class="twitter-timeline" data-width="340" data-height="500" data-link-color="#008156" href="https://twitter.com/PredictemPicks?ref_src=twsrc%5Etfw">Tweets by PredictemPicks</a> <script async src="https://platform.twitter.com/widgets.js" charset="utf-8"></script><!-- [et_pb_line_break_holder] --></div>