[et_pb_dcsbcm_divi_breadcrumbs_module hide_homebreadcrumb="off" homebreadcrumbtext="Home" separator="sep-raquo" hide_currentbreadcrumb="off" homebreadcrumborientation="left" _builder_version="3.8″ fontsbreadcrumbs_font="Lato||||||||" fontsbreadcrumbs_text_color="#000000″ fontsbreadcrumbs_font_size="15px" fontsbreadcrumbs_line_height="16px" fontsseperator_font="||||||||" fontsbreadcrumblinks_font="||||||||" fontsbreadcrumblinks_text_color="#2567cf" custom_margin="25px|||" custom_margin_phone="30px|||" custom_margin_last_edited="off|desktop" custom_css_main_element="font-family: Helvetica Regular;" global_module="3641″ saved_tabs="all"][/et_pb_dcsbcm_divi_breadcrumbs_module]
Week 1 Pick: North Carolina Tar Heels vs. California Golden Bears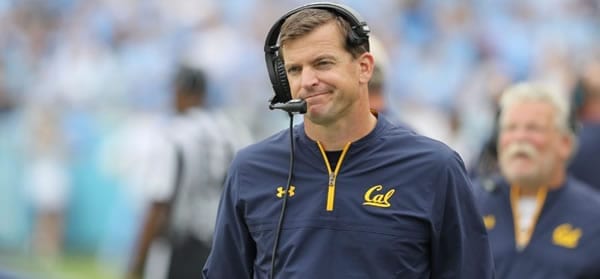 North Carolina Tar Heels (0-0 SU, 0-0 ATS) vs. California Golden Bears (0-0 SU, 0-0 ATS)
College Football Week 1
Date/Time: Saturday, September 1, 2018 at 4PM EDT
Where: Memorial Stadium, Berkeley, California
TV: Fox
Point Spread: UNC +7/CAL -7
Over/Under Total: 61
The North Carolina Tar Heels come to the Bay Area to take on the Cal Golden Bears in week one action on Saturday. This is the second straight time these teams have opened the season with this matchup, with Cal winning 35-30 last season. It's an arbitrary matchup. If you asked a random person to guess where the Tar Heels started their season, no one would say Berkeley, but that's where it is. Each team looks for better after tough 2017 seasons. The Tar Heels were 3-9, with two wins over FCS opponents. And after a nice run for a few years, Cal stepped back a bit with a 5-7 mark.
In Justin Wilcox's second season at the Cal helm, almost everyone is back on offense, offering some hope. The Cal offense started to click later in the season, despite a lot of close losses. It's not hard to see Cal at least getting back in position for a bowl-spot. North Carolina fell even further. Larry Fedora had run off a record of 40-24 in five seasons before last season's 3-win debacle. There were signs of hope heading into 2018, but 13 suspensions have taken an already-murky situation and rendered it undecipherable. Some players got caught selling Jordans, among them starting QB Chazz Surratt. Bad timing for a team desperate to get back on the right track.
They All Have to Leave Eventually
Both programs saw recent spikes in production, with great quarterbacks coming to their program. Now having split to the NFL, they're picking up the pieces, and there have been some growing pains. In the wake of Mitch Trubisky going high in the NFL draft, the UNC offense languished. It wasn't just that Trubisky left, but every other viable piece departed, leaving a bare-bones offense. Making matters worse was an inordinate amount of injuries. They were snake-bitten last season, and this latest suspension makes one think they're not in the clear yet.
For Cal, they saw a mini-Renaissance with Jared Goff under center and even with Davis Webb to some extent. With Ross Bowers under center and a new system in place, the offense lacked its normal horsepower, though they did pick it up late in the season. They looked a lot like what you're used to seeing from Cal in recent seasons—some offense, no defense, and a solid bottom-half finish in the Pac-12. But they return a lot of talent and some of those guys, including Bowers, will be better. The line needs to be better and improved health and more experience on defense will also pay off.
Will Either Team Rise in 2018?
The Cal offense will be upgraded. They face some great offenses this season, and that's where they'll be tested. Even against North Carolina last season, they gave up 30. It was Cal QB Ross Bowers' first game, and he threw four TDs on 363 yards. They have a good versatile back in Patrick Laird, but no real explosiveness to speak of, barring the sudden appearance of some young hotshot. Vic Wharton, III is a fine receiver, but no deep threats loom. The line gave up 34 sacks on Bowers last season. And on defense, they couldn't stop runs with a block of cheese the size of a car battery. The secondary is solid with Camryn Bynum at corner and safeties Jaylinn Hawkins and Quentin Tartabull. But if they can't stop the run, what does it matter? Nothing happened to change that reality and other than some foggy notion that the players automatically improve and coaches see things fall into place better in their second season, Cal is basically gonna be Cal.

Everything that could go wrong for North Carolina last season did. Therefore, their season carries less impact going into 2018. It's like when you have a day where nothing goes right—it's a bad time to render any iron-clad judgments. There were, in fact, shining lights among the morass of darkness. They enter this season with an improving QB, a good receiver in Anthony Ratliff-Williams, and a duo of great backs. On the other side of the ball, the secondary returns a lot of muscle, and along with a competent middle and improving line, it's not hard to see how things could improve this season. But those suspensions…
Lay the Points and Take the Home Favorite
Cal is in a better spot to move forward. There is no lingering stink in the locker-room like what one can smell at UNC. That alone isn't going to win games or cover spreads, but you hate to see a team already operating from a deficit before the season even begins, as the Tar Heels are. But let's face it if UNC came into Berkeley and made it work, would it really register on the surprise-meter?
Expect North Carolina to show up. Voids create opportunities, and there is talent on the Tar Heels roster. This is still a tough spot, going to Berkeley in week one to face a team that should put up points. With a green offense against a more-intact North Carolina in Chapel Hill last season, Cal still won by five points. A lot of conditions seem to point that they can do two points better than that at home against a UNC team that is dealing with drama. I'm taking the Cal Golden Bears.
Scott's Pick to Cover the Point Spread: I'm betting on the California Golden Bears minus 7 points at a sportsbook that offers -105 lines – 5Dimes.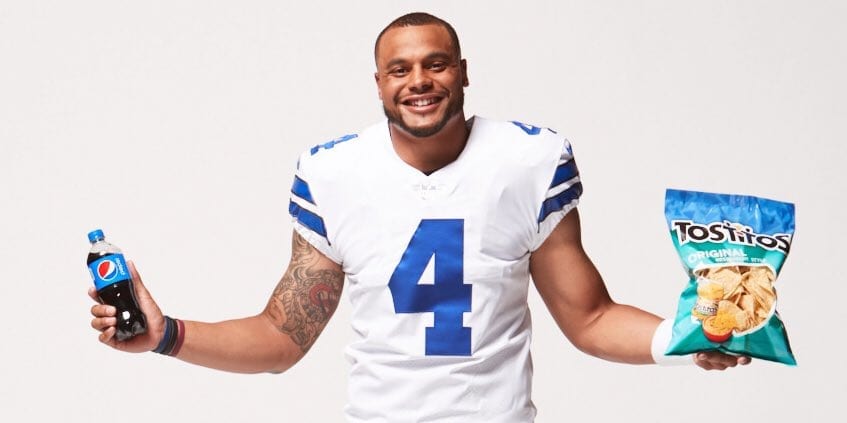 The Cowboy offense was not the same machine in 2017 as it was in 2016. The 2016 offense scored 421 points while averaging 6.0 yards per play, compared to 354 points and 5.3 ypp in 2017. Keith Allen takes a hard look at why Dallas shouldn't be picked to beat their season win total line of 8.5.
---
---
---
<h4 class="widgettitle">More NFL Picks</h4><!-- [et_pb_line_break_holder] -->