PGA Golf Picks: The Desert Classic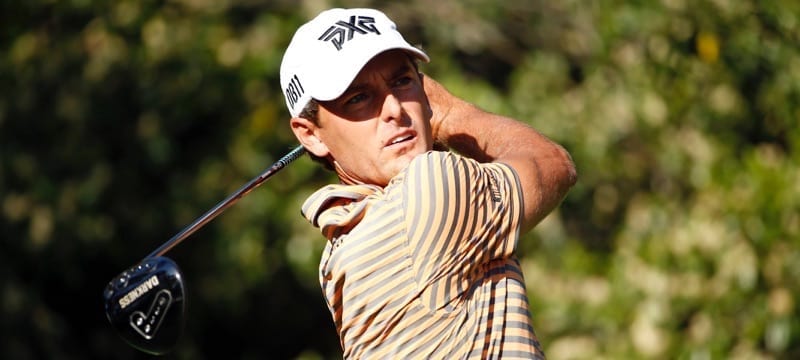 The Desert Classic
January 17-20
PGA West (Stadium Course) - La Quinta, CA
TV: The Golf Channel
By: Ted Walker of Predictem.com
Golf is not the first thing on most sports fans minds right now. Much of the country isn't able to get out to play in the winter months and the NFL Playoffs are pretty omnipresent for the next few weeks. Heck, even the president isn't able to tee it up right now. Nope, the lucky ones with tee times are blessed to live in warm climes or are PGA pros and the 2019 California Swing kicks off this week with The Desert Classic. Long known as The Bob Hope Classic, this event has one of the deepest legacies on Tour for a non-Major tournament. Not everyone chooses to make the trip to Hawaii so look for plenty of players to make their first 2019 start, including two-time Classic winner, Phil Mickelson. Lefty is nearly $10 million bucks richer after taking down Tiger in The Match and he headlines a field that includes Justin Rose and 2018 Classic champ, Jon Rahm. A solid group of young stars like Patrick Cantlay and Beau Hossler are here, as are vets - and former Hope winners - like Charley Hoffman and Jhonnatan Vegas. This is a fun event to watch for the super-fast scoring pace, plus, a win here counts the same as anywhere else so look for those that are on the WGC event cutlines or currently off the exempt list for Majors to get their seasons started on a positive note.
The Stadium Course at PGA West is the official host course for the Classic but it is just one of three that will be used for the week. Players will log on round each at The Stadium, The Nicklaus course and La Quinta CC before heading back to The Stadium for the pros-only final round. The courses are not overly different from each other and all play right around 7,100 yards at par-72. The set-up takes into account the skill level of the amateurs so look for wide fairways and very receptive greens. There are some areas where water or deep bunkers come into play but this is about as easy as it gets for PGA competition. It is no surprise then that the Classic is prominent in the Tour record books with the one, two, three and four round scoring record all belonging to Classic courses at some point. David Duval shot his famous final round 59 here, and Adam Hadwin joined the 59 club in 2017. There has only been one Classic with a winning score of less than 20-under since 1990 and even Rahm's 22-under win last year was representatively low scoring when you look at the history books here. There is just no way to win here without a hot putter and lean heavy on players that have a good track record in pro-am events as the ability to maintain focus in an atypical environment is a legit skill.
Each week, we take a look at the online betting sites and highlight the best values on the board. That same, value-based picking strategy correctly predicted Matt Kuchar's 40-1 win at the Sony last week so we are going for two in a row. We make a short, middle and long odds pick to win and breakdown a couple of head-to-head matches that are popular at the various golf betting outlets. Here are our picks to win the 2019 Desert Classic.
Charles Howell III (20 to 1 odds to win)
The new season got off to a bumpy start with Howell missing the cut at the Mayakoba back in November but he has done well since, including a win at the RSM and two other top-15 finishes. He has three consecutive top-20 finishes here and he ranks 12th in total birdies in 2018-19 which is a good sign he can keep up with the scoring pace. Alongside the good scoring stats, Howell is 5th in greens hit and 32nd in overall tee-to-green performance. I think he is swinging it as well as he has in many years and is putting well enough, especially alongside his greens hit rate, to be a big factor this week. He is also a very steady player that can keep his head right with all the amateur nonsense that will be going on.
Chez Reavie (40 to 1)
Fantasy golf and golf betting don't share direct ties but Reavie is a notable sleeper at many fantasy publications and it is not hard to see why after his T3 at the Sony last week. He hasn't missed a cut in six tries this season and he has shown the ability to shine at pro-ams with a T2 at the AT&T last year. He has moved to 54th in the world so that magic rank of 50th is tantalizingly close. A win certainly punches Reavie's ticket to all sorts of events later in the season so the motivation should be high. Chez is one of the more accurate players on Tour, ranking 21st in fairways hit with a top-10 mark in the overall tee-to-green metric. His putting hasn't been great by any means but his is 65th in GIR putting so he is cashing in those birdies. He is also 18th in total strokes gained which is a solid predictor of success against the field and his lighter hitting ways will not be punished by these courses. This event has been kind to journeymen in the past and there are few that fit that grinder mold better than Reavie.
Brian Harman (66 to 1)
There are many events where previous success is not a great indicator of future performance but given all the oddities of the Classic, I think you really need to stick with guys that have proven they can handle this event. Harman has not had a fast start this year but he has the Classic goods with T20, T3 and T11 finishes in his last three starts. He finished last year 21st in driving accuracy and that control game is well suited to navigating these courses. Avoiding the few trouble spots that do exist at PGA West is important and sometimes those bombers just can't help themselves and wind up biting off a bit more than they should. Plus, Harman has showed that he does have some gas in the tank after hanging with the likes of Dustin Johnson at the 2017 U.S. Open where Erin Hills was playing at nearly 7,800 yards. Like Reavie above, he is tough, grind-it-out player that should factor in near the top.
Head-to-Head Matches
Picks to win based on predicted score after all four rounds. Check with your favorite online betting site for single round matches and a variety of prop bets.
Jon Rahm v. Justin Rose (pick to win: Rahm)
This is the marquee matchup of this tournament but it might be one of the hardest to breakdown considering neither has played all that much over the fall and winter. Rose is making his first PGA start since the HSBC in October and Rahm has only played once more than that, recording a T8 at the TOC in Hawaii. It was good to see Rahm not be super rusty at Kapalua and his win here last year is a tremendous positive. This is not a typical stop for Rose so I expect Justin to need a little time to get in the Classic swing of things. Any missed opportunities are really penalizing as players will only get one chance at each hole over the first three rounds. Rahm has a good book he can utilize in his title defense and even though Rose finished 2018 with the 2nd best birdie rate, Rahm was just one spot back at 3rd. Rose is a little more steady on the stat sheet but Rahm has the higher ceiling and I want the guy that can go lower, even if he carries a little more risk of making a mistake. At 5dimes you can find Jon Rahm -1½ -105 or 125 to win straight up in this duel.
Zach Johnson v. Kevin Kisner (pick to win: Kisner)
The books did a great job of finding the two players that are the most alike on Tour with this pairing. You can look if you don't believe me but these two guys are basically neck-and-neck in the key scoring categories and actually rank the exact same in greens hit. Kisner is a little better off the tee and has the slightly better putter so lean on those two stats this week. Johnson has missed two of his last three cuts on Tour and has moved back to 69th in the OWGR while Kisner has moved up to 39th. The short term trend has Kisner the better option and that will serve as a nice tie-breaker in an otherwise razor-thin match.
Good luck and good golf!