[et_pb_dcsbcm_divi_breadcrumbs_module hide_homebreadcrumb="off" homebreadcrumbtext="Home" separator="sep-raquo" hide_currentbreadcrumb="off" homebreadcrumborientation="left" _builder_version="3.8″ fontsbreadcrumbs_font="Lato||||||||" fontsbreadcrumbs_text_color="#000000″ fontsbreadcrumbs_font_size="15px" fontsbreadcrumbs_line_height="16px" fontsseperator_font="||||||||" fontsbreadcrumblinks_font="||||||||" fontsbreadcrumblinks_text_color="#2567cf" custom_margin="25px|||" custom_margin_phone="30px|||" custom_margin_last_edited="off|desktop" custom_css_main_element="font-family: Helvetica Regular;" global_module="3641″ saved_tabs="all"][/et_pb_dcsbcm_divi_breadcrumbs_module]
Golf Picks: Dell Technologies Championship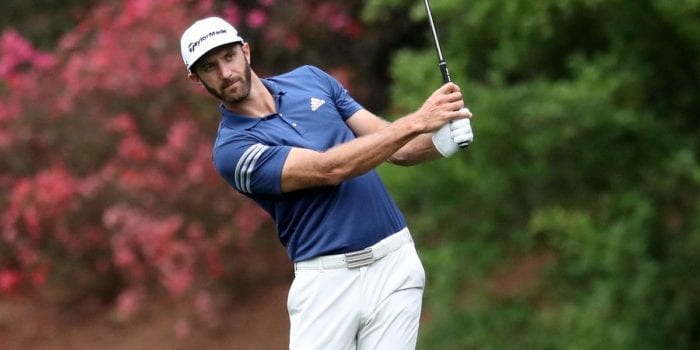 Dell Technologies Championship
August 31 – September 3, 2018
TPC Boston – Norton, MA
The Golf Channel/NBC
By: Ted Walker of Predictem.com
If you were tuned into the Northern Trust last week, you saw how big of a deal it is to play well during the PGA Playoffs. The TV broadcast featured hole-by-hole updates in some cases for those on the bubble of the top-100 and you could see the implications of every birdie and bogey over the weekend. I doubt the PGA postseason is ever going to be as compelling as the team playoffs in mainstream sports but it is hard to argue that the real-time stakes of golf's last few events aren't must-see TV.
Those top-100 head to the Boston area this weekend for the Dell Technologies Championship. Twenty-five players failed to make it past the first week of the playoffs and the pressure grows this week as only seventy are headed to the BMW and only thirty get to tee it up at the Tour Championship. They don't have to worry too much yet, but Tiger Woods, Rory McIlroy and Jordan Spieth are among those that need good results this week and next to avoid missing the cut for East Lake. Essentially, players on the bubble of the top-70/top-30 are fine with players ahead of them on the points list doing well but are at great risk if those behind them make a move. There is a lot of scoreboard watching going on and plenty of mixed motivations depending on where you sit. Playing well is the cure-all for everyone and absolutely necessary for those looking to win the FedExCup. Bryson DeChambeau took the Northern Trust and now leads the Cup standings. He will battle to stay ahead of Dustin Johnson, Justin Thomas and the rest of the strong field. Rickie Fowler is the only player scheduled to miss this week as he is dealing with an oblique injury.
Predictem PGA Golf Forum: Join in the Discussion!
TPC Boston has only been part of the Tour course rotation since 2003 but has gained a solid reputation in just a short time. The 7,340 yard, par-71 layout was re-tailored in 2007 and now provides a challenge while also allowing players to go low. Tiger Woods and Phil Mickelson have won here previously and as a rule, this event belongs to the big dogs with Rickie Fowler, Henrik Stenson and Rory McIlroy on the list of former champs. Justin Thomas is the defending champion and he will look to become the first to win back-to-back Dell Championships. The course is essentially cut out of the New England countryside with heavy influences from Mother Nature. The holes wind through the natural terrain with nearly every par-4 and par-5 utilizing heavily turfed mounds to penalize wayward shots. The look of the course is pristine if you never veer from the fairways and greens but the conditions get pretty ragged off the mown areas. Players won't exactly fear hitting it in the roughs here but there is a bit of a gamble taken as you just don't know what you are going to get when you land in some of these rougher areas.
Each week, we take a look at the online betting sites and highlight the best values on the board. We make a short, middle and long odds pick to win and breakdown a couple of popular head-to-head matchups that are featured at the various golf betting outlets. Here are our picks to win the 2018 Dell Technologies Championship.
Jason Day (16 to 1 odds to win)
After missing the cut at the U.S. Open, Day has rattled off five straight top-20 finishes as he enters the week. He has been just a shot or two away from really pushing the leaders and he is poised to win on the greens with the best strokes-gained putting average on Tour. I think he can get those key shots to go his way this week as he has three top-15 finishes in his last four Boston starts and was runner-up here in 2010. There is something he likes about the course and the 8th best birdie and scoring average will play anywhere. He does have two wins on the season but still needs that top-notch effort to win a big event. I think he gets that boost this week on a what appears to be a favored course.
Tony Finau (28 to 1)
Finau nearly paid off big last week but fell to a solo-second after some iffy mid-range putting during the final round. He led the field at the Northern Trust in tee-to-green performance and I think that stat travels as TPC Boston and Ridgewood are not dissimilar courses. He is the 3rd longest player on Tour off the tee and he uses that power game to squeeze a few extra scoring opportunities each round. He checks in at 13th in birdie average and 12th in scoring so he is converting many of his chances but there is still room for improvement on the greens. Tony is a respectable 36th in overall putting average but he doesn't seem to have that extra gear with the putter that guys like Spieth and Thomas have shown during their peak runs. Still, Finau has three runner-up finishes just this season and is zoning in on becoming a bigtime factor on a week-to-week basis.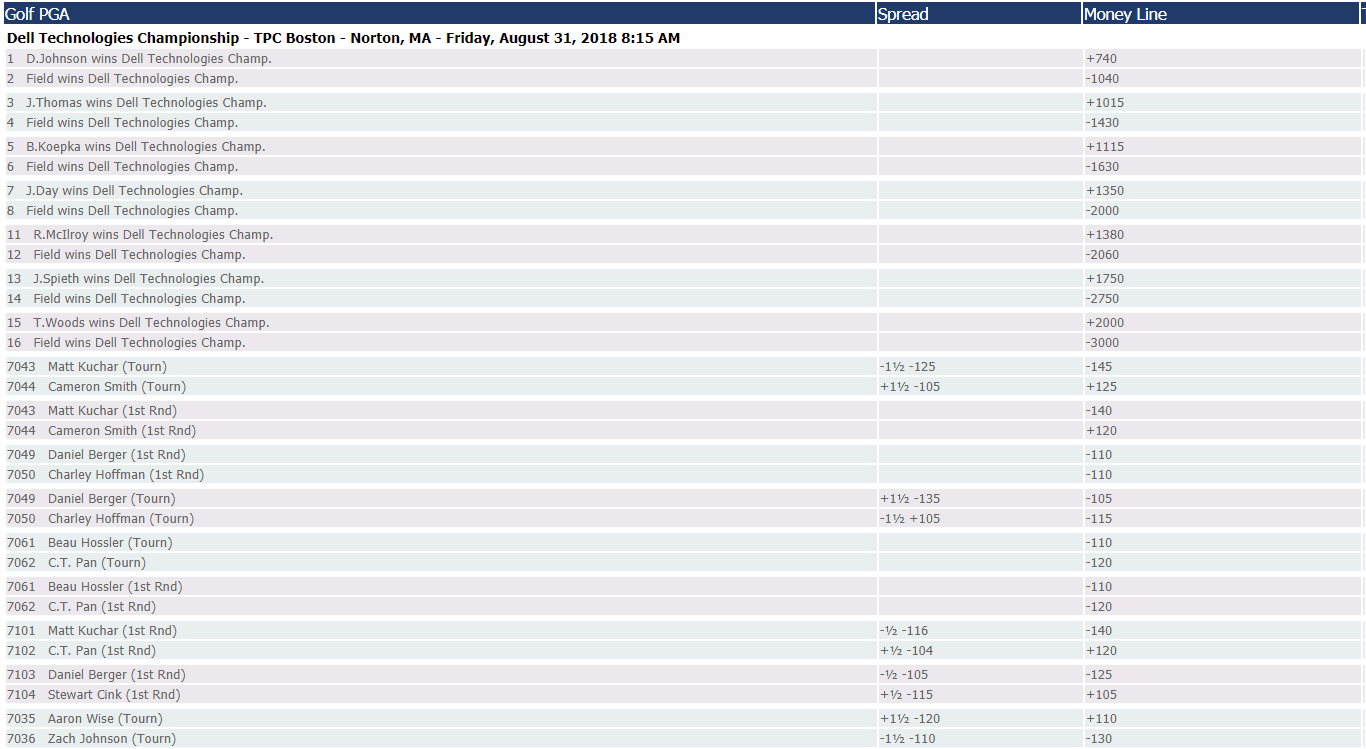 5dimes odds are often the best for select golfers
Louis Oosthuizen (66 to 1)
Oosty hasn't missed a cut on Tour since May and has been consistent with nine top-25 finishes in his twelve made cuts this year. He is missing the front page contending runs but that could come this week as Louis has done well at TPC Boston often. He was second to McIlroy in 2012 and his 19-under total would have won in just about every other year. He adds a T12 and T8 in 2015-16 at the Dell to make for an impressive sustained record here. His key weapon is the approach game and Louis enters the week 7th in proximity. There are few that can hit it as close as he does and he has the ability to lead to the Tour in that category if he would just play over here more. He is also a solid off the tee with the 37th ranked total driving stat. He adds a top-10 scrambling percentage so all he needs is a good week on the greens to contend. Given his routine stops at TPC Boston, I would think he has a handle on these greens and that improves his chances to win as a longshot.
Head-to-Head Matches
Picks to win based on predicted score for all four rounds. Check with your sportsbook for single round matches and a variety of prop bets.
Henrik Stenson v. Tommy Fleetwood (pick to win: Stenson)
You can get a little jaded about golf stats as you go through the year. You see forty weeks of head-to-heads and there are plenty of times where the lesser statistical player wins by a large margin. That spooks you and makes you wonder if parsing stats is the right way to go. Well, it still is and Stenson leads the Tour in fairways and greens hit this season. With no other analysis, he is going to win more than he loses, provided he is paired with like talent. He is this week and while Tommy Fleetwood is going to be a standard-bearer for the Euros in coming years, he doesn't have enough on the stat sheet to even this match. Fleetwood is a better putter and that is important but these players score essentially the same despite Tommy winning on the greens. Stenson is the better scrambler and TPC Boston isn't so bomber friendly that Fleetwood will gain the edge he needs with his power game.
Hideki Matsuyama v. Patrick Reed (pick to win: Reed)
Matsuyama is clearly the more consistent player this season but that hasn't led to top-end finishes with just two top-10's to date. Reed has seen more volatility in his results but has seven top-10's with a win and a runner-up finish. Patrick has the course edge with three straight top-10's at TPC Boston and he has the better stat sheet despite things being pretty even overall. I like that Reed is the better scrambler and still outscores Matsuyama despite hitting fewer greens. I think Reed has the higher ceiling but perhaps the bigger bust potential as well. It is a decent play to take Matsuyama and make Reed beat what will probably be a top-20ish finish but Reed has that proven bulldog mentality to come up big when it matters.
Good luck and good golf!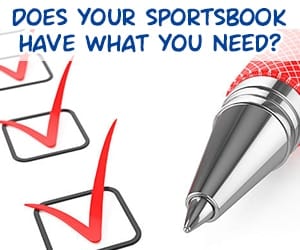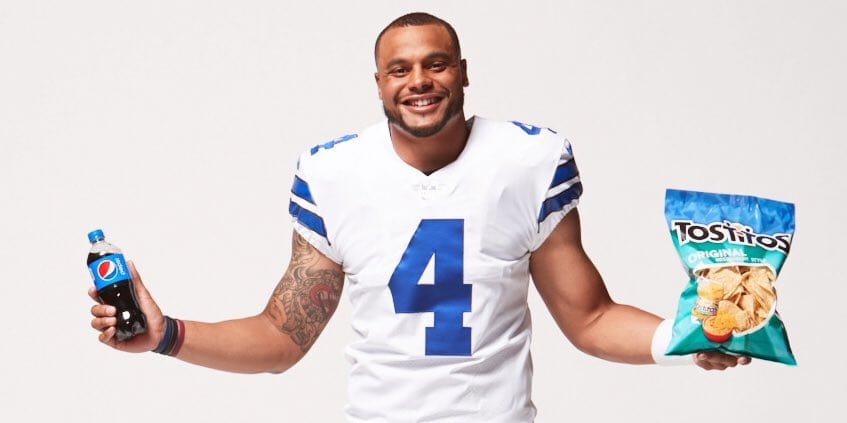 The Cowboy offense was not the same machine in 2017 as it was in 2016. The 2016 offense scored 421 points while averaging 6.0 yards per play, compared to 354 points and 5.3 ypp in 2017. Keith Allen takes a hard look at why Dallas shouldn't be picked to beat their season win total line of 8.5.
---
---
---
<h4 class="widgettitle">NFL Picks</h4><!-- [et_pb_line_break_holder] -->