Golden State Warriors vs. Milwaukee Bucks Picks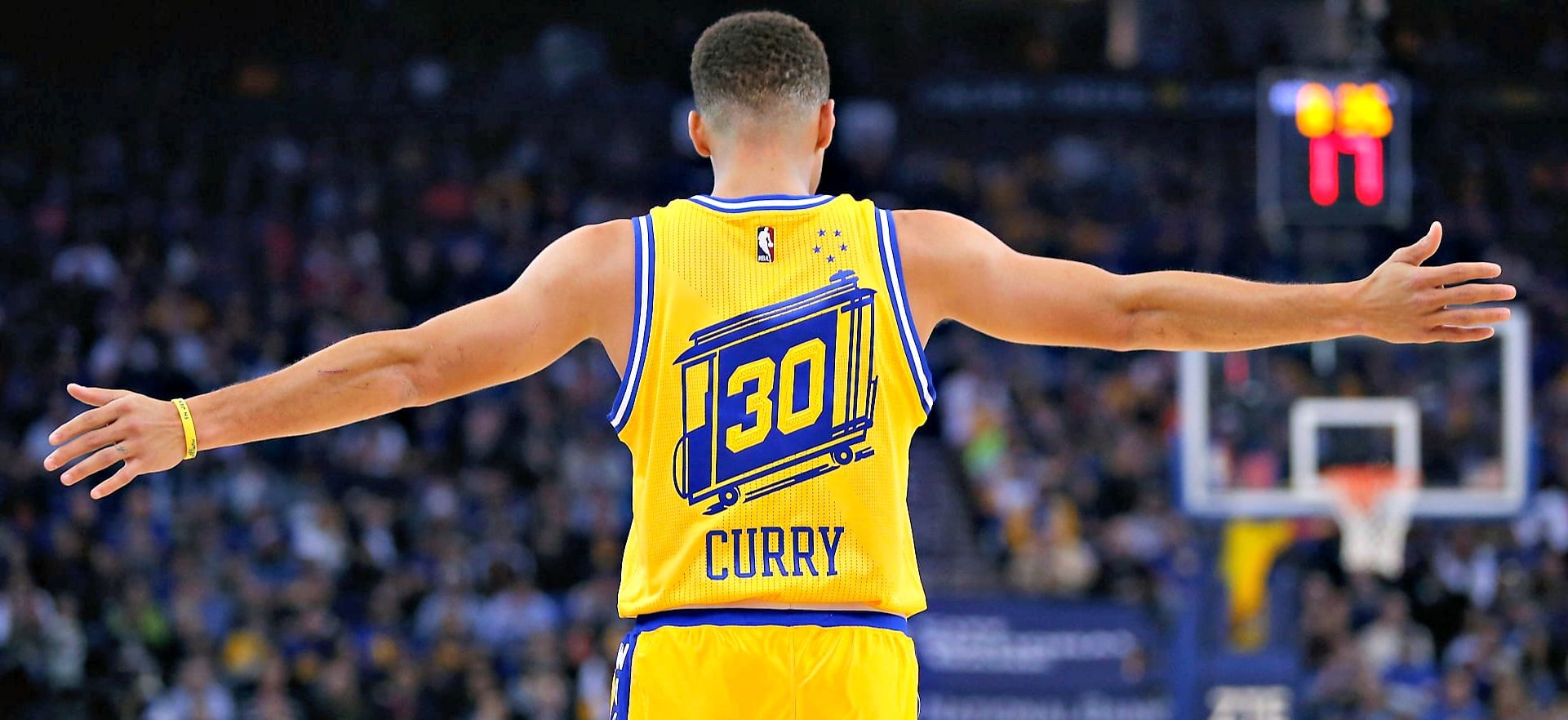 Golden State Warriors (17-9, 12-14 ATS) vs. Milwaukee Bucks (16-7, 12-10-1 ATS)
When: Friday, December 7th, 2018 – 9:30 pm ET
Where: Fiserv Forum – Milwaukee, WI
TV: ESPN
By: Kyle Cash, NBA Basketball Handicapper, Predictem.com
Point Spread: GSW +1.5/MIL -1.5
Total: 239.5
NBA Advent
To celebrate the holiday season, let's countdown with a fun NBA fact or statistic related to the number of days left until Christmas:
19 – I mean, do I have to spell it out for you? Here's a hint: he's currently averaging 18 points, 6 rebounds and 4 assists and he's canning step-back 3-pointers in guys' face. He's beauty and he's grace, he's Mr. Euro-MVP – the 19-year-old Luka Doncic. Laminate those Rookie of the Year betting tickets you have and keep them in a safe place. Come June, those will be worth quite a bit of money.
Last Night in the NBA
As the Celtics said goodnight to the Knicks, the Trail Blazers tucked the Suns in for bed, and the Utah Jazz cradled the Rockets (and our Best Bet) to sleep, I happily enjoyed a quiet night in my high-rise apartment in Philadelphia watching a movie with my wife. A lackluster effort by the players warranted a lackluster effort from their fans, and I refuse to indulge in mediocrity (I checked my phone for score updates every time she wasn't looking).
Let's see if the NBA can redeem themselves with a full cornucopia of games on the slate tonight. I'll most likely end up at a local watering hole for the 76ers-Pistons game, but I'll be home in time for our marquee match-up as the Golden State Warriors head to Milwaukee to take on Giannis and the Bucks. Steph Curry is back in action, but the home team is still a 1.5-point favorite over the defending champs with the total set to a jaw-dropping 239.5 points. Ho-Ho-Ho – now the Warriors have a machine gun.
Come Out to Play
What can I say – chicks dig the long ball. The NBA's Greatest Sorcerer is back in action, and it's about time to start worrying about the Warriors again. Durant is averaging 30 points per game, Klay and Draymond have been spitting on the Cavaliers' grave all week, and the two-time MVP is back to dropping 40 a game and making shots from the tunnel. You can hate the Warriors all you want, but they're undeniably great television. I'm just going to appreciate them while we still have them. Undoubtedly, I'll be bouncing my grandkids on my knee telling them about the three greatest basketball players I ever saw play live – Stephen Curry, Joel Embiid and LeBron James Jr.
Before we etch the Warriors' legacy in stone, we will have to wait and see if they can cement their claim as the dynasty of the century. One final title would vault them to the Mount Rushmore of basketball teams with Russell's Celtics and Jordan's Bulls, but first, they'll have to take on their Eastern Conference challenger. The Bucks may be the ones who contend for that title, and Giannis' squad already dismantled the Warriors once – coincidentally, the game in which Steph's injury occurred.
If you want to talk about four factors of winning, then take a look at Milwaukee's last game versus Golden State as they won in all four major categories – shooting, turnovers, rebounds and free throws. The Bucks' 134 points was the most allowed by Golden State this year, and the Warriors should have revenge on their mind. With Steph and KD healthy and clicking, don't be surprised to see a vintage Warriors' smackdown. Almost no one in the world is more equipped to stop Giannis than Durant, and you already know about the lethality of the Splash Bros. Underdog Warriors, you say? You have my attention.
The Buck Stops Here
After an embarrassing loss to the lowly Knicks last Saturday, the Bucks rallied to whoop the Pistons and quickly get back on track. Giannis Antetokounmpo (I can spell that without Googling it – yes, I am quite proud of that) is neck-and-neck with Kawhi Leonard in the MVP conversation, and the Bucks are shaping up to be a mighty pain in my ass come playoff time. With the Celtics raising up like the Undertaker, the Raptors looking like the Spurs North, and the Philadelphia 76ers housing three of the top 25 players in the NBA, I might need to quit my day job to focus on the games come playoffs time.
Until that time, we get to see how Milwaukee deals with a legitimate foe in the Golden State Warriors. Giannis is a cheat code himself, but the Warriors have two of those: a 6'11" forward who dribbles, shoots and complains about fouls like a 6'2" guard, and The World's Deadliest Shooter who is the lovechild of Pistol Pete Maravich and David Copperfield. Milwaukee is one of only two teams in the NBA ranked inside the top-6 in both Offensive and Defensive Rating, but the Warriors are still the best offense in the league, and with a total set to nearly 240 points, the Bucks are going to have to find a way to score points. Eric Bledsoe, Khris Middleton and Brook Lopez are fine secondary options, but they're not going to be involved in the conversations that I'll be having with those aforementioned grandchildren. It's put up or shut up time for Milwaukee, and the beast of burden falls on the broad, muscular shoulders of the Greek Freak himself. God speed, good sir.
Four Factors of Winning
Since we're all about finding the edge here at Predictem.com, let's take the time each day to dive into the stats that lead to winning basketball games. According to a theory posited by Dean Oliver, a win in basketball can be narrowed down to four factors: shooting, turnovers, rebounding and free throws. Each day, I will take a look at the areas that each team excels at or is susceptible to, and we will see if we can find a specific reason why Team A will beat Team B.
I have neither the time nor the resources to confirm this, but I believe that this is the highest over-under to date in the NBA season. But a 120-119 game is certainly not out of the question between the two most efficient offenses in basketball. Moreover, both the Bucks and the Warriors employ world-class foul drawers in Durant and Giannis, and free throws are a gambler's best friend (or worst nightmare). However, don't go counting your chickens just yet, as the both teams rank inside the top-10 in opponent's effective field-goal percentage, and Milwaukee is the second most disciplined defensive unit in basketball. A total of 240 points might be too good to be true.
With pass-heavy offenses for both the Bucks and the Warriors, it's no shock to see them both ranked in the lower third in terms of taking care of the basketball. To compound their issues, they are 25th and 27th, respectively, in takeaway percentage, so don't expect a pristine game in this one. Where Milwaukee gains its true advantage is on the glass, and they certainly sought out their opportunities in the first meeting. With a point-forward the size of a center, the Bucks have corralled more available rebounds than any team in the NBA, and Golden State's lack of a true big is going to be a problem for them in this one. If Milwaukee can control the glass, they might be able to improve to 2-0 against the champs and prove that they really do belong.
Best Bet
Listen – I would never advocate for you to engage in irresponsible gambling. In fact, I implore you to do the exact opposite, particularly when it is advice coming from me. Instead, I'm just going to lay out some narratives for you, and you can use the information how you see fit:
1) Defending champions on national television versus a potential NBA Finals contender
2) Stephen Curry's rust is off and he is currently averaging 30-5-5 and 5 3-pointers per game while shooting 51% FG-50% 3P-93% FT
3) If we do a little rounding, we see that Durant and Curry both average 30 points per game. They've both scored 30 in a game on the road 3 times – all 3 Warrior victories
4) Revenge game for the Warriors
5) Stephen. Curry. National. TV.
'Nuff said.
Final Score Prediction: Golden State 118 – Milwaukee 114