NBA Pick: Thunder vs. Pistons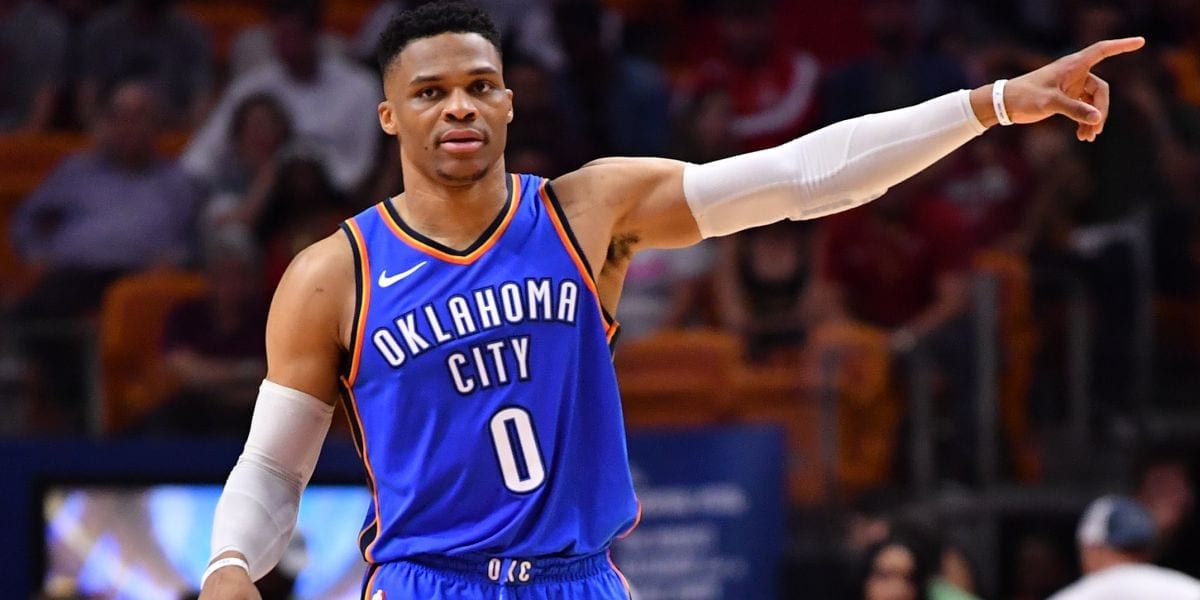 OKC Thunder (14-7, 13-8 ATS) vs. Detroit Pistons (13-7, 12-8 ATS)
When: Monday, December 3rd, 2018 – 7:00 pm ET
Where: Little Caesars Arena – Detroit, MI
TV: NBATV
By: Kyle Cash, NBA Basketball Handicapper, Predictem.com
Point Spread: OKC -1/DET +1 (Bovada Sportsbook)
Total: 221
NBA Advent
To celebrate the holiday season, let's countdown with a fun NBA fact or statistic related to the number of days left until Christmas:
23 – I would be remiss if I didn't acknowledge the GOAT on our 23 countdown. And no, millennials, I'm not talking about the guy in LA who is 3-6 in the NBA Finals. Let's commemorate the day by looking at his best point-output from all of his December 3rd games. In 1986, at the tender age of 23, Michael Jeffery Jordan dropped in 45 of his team's 94 points in a loss to The Mailman Karl Malone and Co. Enjoy your victory while it lasts, Mr. Malone – something tells me Michael will have the last laugh.
Last Night in the NBA
As soon as Kemba Walker went down amid a sea of "MVP" chants, I knew that our goose was cooked. Even though he ended up coming back, it ruined the momentum of the game, and the Hornets never really stood a chance. Also, Anthony Davis had 36 points, 19 rebounds, 8 assists and 2 three-pointers. That's only been done one other time – by his then-teammate DeMarcus Cousins last January. Remind me next time not to bet against the generational talent. K, thanks.
I'm really getting sick of licking my wounds every night, so let's check out a guy that I know won't disappoint me as Russell Westbrook's Oklahoma City Thunder squad travel to Detroit to take on Blake Griffin and the Pistons. The Thunder are currently a 1-point road favorite with the total predicted to come out to 221 points. Hi-ho silver – away!
Thunder Up
After limping out of the gate with an 0-4 start, the Thunder have reclaimed their status as a Western Conference powerhouse by downing 14 of their last 17 opponents. Stop me if you've heard this before, but Russell Westbrook is currently 0.2 assists per game shy of averaging a triple-double, and the Thunder are 8-2 in games when he's taken the floor. More importantly, OKC has cobbled together a competent supporting cast for Westbrook for the first time in his post-Durant life. The names don't fly off of the page – Hamidou Diallo, Jerami Grant, Nerlens Noel, Dennis Schroder – but they play hard and try on defense, and with Westbrook puppeteering the rest of the show, it's a recipe for success. We're no longer looking at the NBA version of John Wick; now, it's more like The Expendables.
College Basketball Pick: Iowa Hawkeyes vs. Michigan State Spartans
Against a team like the Pistons, having depth might be the difference between a victory and a loss. Blake Griffin and Andre Drummond are one of the best two-man frontcourt duos in the NBA, and it's a tall task to ask Jerami Grant or Paul George to defend Griffin in the low-post. Steven Adams and Drummond can do their Godzilla vs. King Kong battle-royale down low, but OKC is going to need to throw bodies at Blake until he wears down.
Unless, of course, Westbrook or George decide to go Super Saiyan and blow up their match-ups. One of my favorite things about Russ is his thinly veiled contempt for nearly every non-Thunder player in the NBA. When it comes to Reggie Jackson, there ain't no veil – it's about as open of a hatred as we have in the modern NBA. Surprisingly, Russ owns a 1-2 lifetime record versus his arch-nemesis, and trust me – Westbrook knows this. Be wary of a "watch the world burn" game from Russ tonight. The only thing we don't know is if his aggression will end up burning the Pistons – or his own team.
Prove it, Detroit
I'm not trying to take anything away from the Pistons' 13-7 record, and it's not their fault that they've played the easiest strength of schedule in the NBA to date. You can't help who you play. You just have to beat the team in front of you and move on. With that being said, Detroit is at the crossroads of the season as we speak. The fork to the left leads to a hard-fought regular season war and a playoff seat where they have a chance to upset one the East's elite. The fork to the right sees them slump back down to NBA purgatory where they finish 38-44 and draft another white shooting guard out of BYU. Just take a look at their upcoming opponents: OKC, Milwaukee, Philly, New Orleans, Philly again, Charlotte, Boston, Milwaukee again. 6-2 catapults them to contention, 4-4 keeps them afloat and 1-7 sinks their season into oblivion. Time to go to work, Detroit.
And it all starts here – against the number one defense in the NBA. Luckily, Detroit is on the 6th and final game of their homestand where they've won the previous five, including wins over Golden State and Houston. This season, Detroit is one of the better home teams in the league despite ranking 23rd in attendance. To take down the Thunder, it all depends on Blake Griffin and Andre Drummond playing up to their superstar abilities. The Reggies and their bench mob will do their best to slow down Westbrook and George, but Blake and Andre have to win their personal battles to generate offense for the Pistons. However, that might be easier said than done, as Drummond averages a quiet 13 and 10 in 9 career games versus Steven Aquaman. I guess it's up to you, Blake.
Four Factors of Winning
Since we're all about finding the edge here at Predictem.com, let's take the time each day to dive into the stats that lead to winning basketball games. According to a theory posited by Dean Oliver, a win in basketball can be narrowed down to four factors: shooting, turnovers, rebounding and free throws. Each day, I will take a look at the areas that each team excels at or is susceptible to, and we will see if we can find a specific reason why Team A will beat Team B.
Right off of the bat, I'm seeing the potential yuckiness of this game, and 221 points seems like a stretch. Both teams rank in the bottom-7 in getting buckets and the top-10 in preventing buckets, with a slight nod going towards OKC's favor in both categories. Neither team makes up for it from the free throw line either, as they both rank league-average or below in getting to the line and defending without fouling. Detroit is a particularly egregious offender of defensive sloppiness, ranking 28th in the NBA in opponent's free throw rate.
With the best defense in the NBA by Defensive Rating, t's no surprise to find OKC firmly at the top of the list in forcing turnovers while staying a respectable 10th in taking of the ball themselves. But Detroit is no slouch themselves – they commit the 4th least amount of turnovers and still are in the upper half of opponent turnover percentage. They can thank Andre Drummond and his 3.25 blocks/steals per game for that.
Now for the juicy bit. We really are going to see an epic battle down low, as the Thunder are the best offensive rebounding team in the NBA and the Pistons are second in defensive rebounding. This Adams-Drummond bout might be better than Tyson-Fury from Saturday night. Where's Teddy Atlas when you need him?
Best Bet
Anytime a player squares off against their former team, NBA Twitter likes to attach the #RevengeGame narrative to their storyline. And Reggie Jackson might have that type of game in him somewhere; he has a little bit of an "Eff You" edge to him that comes in flashes. But Russell Westbrook is the Babadook. He's IT. He's Freddy Krueger wearing a Michael Myers mask. He's _______ - go ahead and fill that in with a movie monster of your choosing. I almost feel as though the winner of the Reggie Jackson-Russell Westbrook showdown should get to wear a championship belt.
I know that basketball is not a singular sport, and it's unfair to ascribe the success or failure of a team to one individual. In fact, I think Steven Adams is more qualified to slow down Drummond than anyone in the NBA, and I like the match-up more for Paul George and Dennis Schroder than I do for the one-man band himself. But I have a soft spot in my heart for Westbrook's do-it-all mentality, and I wouldn't be caught dead betting against him. Fire up your Thunder bets in all formats – we're bringing the belt back to OKC.
Final Score Prediction: OKC Thunder 102 – Detroit Pistons 95