Golden State Warriors vs. Los Angeles Lakers Pick Against the Spread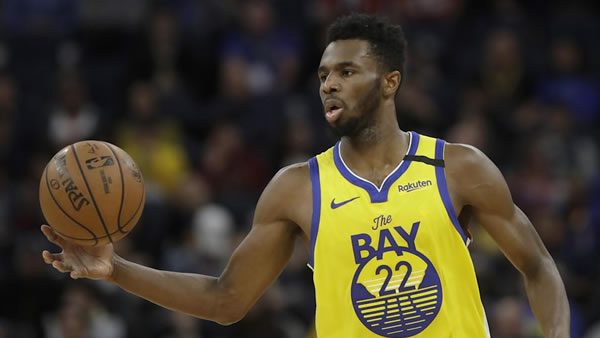 Golden State Warriors (0-0 SU, 0-0-0 ATS)
vs.
Los Angeles Lakers (0-0 SU, 0-0-0 ATS)
When:
Tuesday, October 19th, 10:00 PM (ET)
Where:
Staples Center, Los Angeles, California
TV:
TNT (DirectTV 245)
Point Spread:
GSW +5.5/LAL -5.5 (Opened at LA -3.5)
Total:
227 (Opened at 230.5)
Moneyline:
Lakers -163
Power Rating:
Lake Show -5
Probable Starting Lineups
Golden State Warriors:
PG Stephen Curry, SG Jordan Poole, SF Andrew Wiggins, PF Draymond Green, C Kevon Looney
Los Angeles Lakers:
PG Russell Westbrook, SG Malik Monk, SF Kent Bazemore, PF Lebron James, C Anthony Davis
Key Injuries
Warriors:
Klay Thompson (Out), James Wiseman (Out)
Lakers:
Trevor Ariza (Out), Wayne Ellington (Out)
Recent Form
The Golden State Warriors are coming off 39-33 season, finishing 9th in the Western Conference. This record was good enough to qualify for an appearance in the NBA play-in tournament. However, consecutive losses to the Lakers and Grizzlies prevented the team from sneaking into the actual playoffs. Last year, the Los Angeles Lakers failed to adequately defend their crown as they finished just 42-30, 7th in the Western Conference. Despite his distaste for the NBA play-in tournament, Lebron James and the Lakers found themselves having to earn their way into the playoffs. After taking care of business against Golden State, the Lakers ultimately went down in 6 games to the Phoenix Suns. This early exit was no surprise as the team never found its footing, playing most of the season without Anthony Davis.
Will Lebron's Latest Front Office Move Pan Out?
The big storyline for this year's Lakers team is how Russell Westbrook will fit alongside Lebron James and Anthony Davis? Westbrook has played with some of the league's top players throughout his NBA career. Yet, he remains without a ring. The Lakers will have added lineup flexibility for resting players or in-game adjustments by bringing in the veteran point guard. When coach Frank Vogel wants to give any of his top players a rest, the quality of play should not take a drastic dip as there will, at worst, be one star player on the court. Aside from adding Russell Westbrook to the roster, Lebron James also recruited additional veterans to join the team on cheap deals. Carmelo Anthony, Dwight Howard, and Trevor Ariza give the group a throwback feel. However, I question the impact these players will have even with playing alongside three superstars.
Warriors In Win Now Mode?
When projecting how this Golden State team will compete in this year's Western Conference, it is hard to say they will make much of a splash. Don't tell this to the Warriors as they believe Klay Thompson's eventual return makes them a title-contending unit. I love the optimism, but I don't see it. Aside from Thompson, the Warriors will also start the year without James Weisman, who is working his way back from a meniscus tear. In his place, Kevon Looney slides in as the starting center. The team does have some promising young talent in rookies Jonathan Kuminga and Moses Moody. Even though we are starting to see NBA rookies have more of a first-year impact, it rarely comes on winning teams. This leaves Golden State counting on players such as Otto Porter Jr. and Nemanja Bjelica to take on significant roles off the bench. Overall, view this as a scattered roster that opponents will take advantage of in the paint.
WELCOME BACK BASKETBALL BETTORS! START YOUR SEASON OFF WITH A FULL COURT SHOT BY NAILING A 100% BONUS ON YOUR FIRST DEPOSIT OF $100 TO $1000 AT BETNOW!
How They Matchup
Last year, the Golden State Warriors liked to get up and down the court as they ranked in the NBA's top 10 for possessions per game. I don't see this as a problem for the Lakers, who won 74% of their contests vs. fast-paced teams. This is a noteworthy trend as LA won just 58% of their games overall. In 2020-2021, the Lakers were one of the league's most inefficient offenses. When playing teams who struggled to score the ball, the Warriors won 72% of their games with an average point spread of 10 points. Although this Los Angeles roster looks different from last season, Russell Westbrook isn't my ideal choice when hoping to increase offensive efficiency. Defensively, both teams performed well last year, ranking in the NBA's top 10. However, when playing against quality defenses, the Lakers struggled to achieve victories, winning at just a 39% rate. The Warriors fared slightly better against defensive-minded opponents, winning 48% of their matchups.
The Historicals
These two units last met in the NBA play-in tournament, with the Lakers pulling out a close 103-100 win. In the game, Los Angeles trailed after halftime but used a strong second-half (61-45) to advance in the playoffs. During the regular season, this matchup wasn't particularly competitive as LA took two out of three games, with a point differential of +55.
How the Public is Betting the Away vs. Home Game
48% of the bets are on the Lakers to cover the -3.5 point spread. Bettors have a slight lean on the under in this game as 51% of the wagers are on the under at 227.
Betting Trends Worth Noting
In the last five games, Brooklyn has traveled to Milwaukee, and the total has gone under all five times. The Bucks have won 5 games in a row at home against the Nets. Brooklyn is 1-4 Against the Spread in their last five games in Milwaukee.
Take Golden State To Cover the +3.5 Point Spread
On the NBA's opening night, I anticipate this being a game you don't want to miss. Both teams have some of the league's most iconic figures, with something to prove late in their careers. My model shows the Warriors pulling out a 107-106 road victory. However, the best bet of the night is to take this game to go under its current total of 226.
Prop Bets Worth Wagering
One of the biggest factors in making profitable prop bets is having a gauge on the pace of play and point total. At 226, I see the over-under sitting way too high. My projections show this game finishing closer to 115. Therefore this is significant value in also taking some players to go under their scoring totals. In these scenarios, I like to target a team's second or third option to fall below their expected outcome. One player I anticipate going under his line of 18.5 points is Andrew Wiggins. Last year, Wiggins performed slightly worse on the road. I also expect some of his minutes and shots to be re-allocated to Otto Porter Jr. off the bench. If there is one thing I have learned over the years, it is to not bet against Steph Curry. Last season, in games he played normal minutes, Curry averaged just over 40 points on the road. In tonight's game, I will be taking him to go over his line of 33.5. For the Lakers, I don't see the Warriors having an answer for Anthony Davis in the paint. I am looking forward to seeing how Russell Westbrook makes use of Davis as he penetrates into the lane. If this pair can get on the same page, defenses will have to choose between Westbrook finishing at the rim or giving up a lob to the LA center. I recommend taking Anthony Davis over 23.5 points. Question! —> Did you know that you could be laying -105 on games instead of -110? STOP overpaying for odds! Making the switch to
reduced juice basketball betting
will save you $50 per $100, $50 per thousand and $500 per $10K you bet! It's WAY better than any bonus you can get!
Click here
to start enjoying cheaper betting TODAY!