Los Angeles Chargers vs. Baltimore Ravens Point Spread Play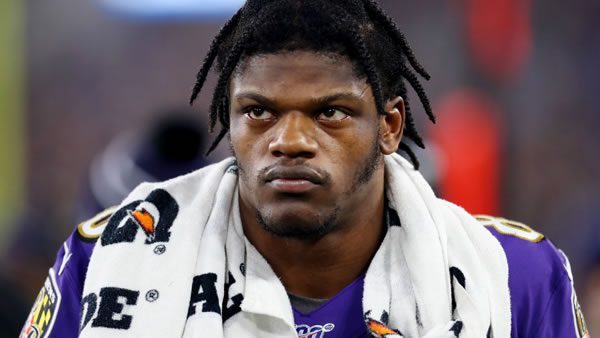 Los Angeles Chargers (4-1 SU, 4-1 ATS) vs. Baltimore Ravens (4-1 SU, 2-3 ATS)
Week 6 NFL
Date/Time: Sunday, October 17, 2021 at 1PM EDT
Where: MT&T Stadium, Baltimore, Maryland
TV: CBS
Point Spread: LAC +3/BAL -3 (Betanysports - They allow you to bet on football games at -105 odds instead of -110. Imagine how much this would save you over a 5-year period! HUGE savings!)
Over/Under Total: 51.5
The Los Angeles Chargers come to MT&T Stadium to take on the Baltimore Ravens on Sunday in an AFC battle featuring two 4-1 teams. It's a high-stakes battle between two conference teams looking to make a big push this season. The Chargers have been looking really good, and they couldn't be stopped in their Sunday win over the Browns, 47-42. Baltimore also needed to make a comeback, and that's what they did against the Colts on MNF, overcoming a 25-9 deficit in the fourth quarter to win in overtime, 31-25. Who can make it 5-1 this week in Baltimore?
Who Has Been More-Impressive?
The Chargers are on a nice run, being the first team to beat the Raiders, taking down the Chiefs, and then winning a big shootout against the Browns on Sunday. Justin Herbert's progression this season is evident. With aerial weaponry bursting at the seams with Austin Ekeler running the ball, their offense looks crisp and sometimes scores at will. Against a Cleveland defense that was high-ranked across all areas, the Chargers just ran right over them. Herbert threw for almost 400 yards and four TDs while running in another one. Mike Williams and Ekeler had huge games.
Still, after seeing the Chargers get manhandled in spots against the Cleveland run-game, Lamar Jackson and Company might be able to feast. Jackson threw for 442 yards and four scores on MNF, getting ridiculous production from Mark Andrews and Hollywood Brown. And while they were in an easier spot, it's impressive in its own way how the Ravens have overcome innumerable injuries on both sides of the ball. They adjust and find a way to make it work, bolstered by the massively-talented Jackson behind center. So maybe it's more impressive how the Ravens have overcome adversity, but the Chargers have been beating some really good teams and suddenly look like the team to beat in the AFC West.
A New Chargers' Regime Paying Off
Going back decades and ever since the halcyon days of Don Coryell ended, Charger fans have struggled to contain themselves in the face of coaches who approach the game from a "let's not have the roof collapse" perspective. Time and again, the roof collapsed. We now see a more positive football product, going for the gusto and pressing their advantage in key spots instead of trying to protect something they hadn't even earned yet. One maybe needs to be a longtime Bolts fan to understand the glee in this, how Brandon Staley and staff don't sit on their hands. They push it. And that's a big part of the reason we've seen the Chargers thriving in late-game situations lately.
Baltimore's Defense This Week
The Ravens get major credit for helping stage the furious comeback last week after looking vulnerable for most of the game. Wentz went for over 400 yards with big plays left and right. It was about as good as the Indy offense looked all season. A lot of that has to do with Indy not being as bad as their record and getting healthier at key positions. But it's troubling for a defense that seems to perform according to the level of offense they are facing. Against Indy, Kansas City, and week one in Vegas, this "D" was battered. Their front-seven is still formidable, but injuries have left them thin in pass-defense, a glaring weakness heading into this particular matchup.
Under new leadership, we see the Chargers' offense really cruising along well. They have started getting more room for Ekeler, also unleashing him aerially to good effect. Williams and Keenan Allen make for a hard-to-resist 1-2 punch through the air. With Jared Cook and a smattering of role-guys who can do damage, this Baltimore pass-defense will be up against it. And with Ekeler and Herbert's fast feet, they have enough juice in the run to really make it stick. The Baltimore front is going to need to take it to a Chargers' offensive line that can still be exploited in spots.
More Picks: Houston at Indianapolis Predicted Point Spread Winner
The Jackson Factor
Baltimore may be at a deficit across different areas in this game that doesn't bode well for a win. Their defense stands as a major matchup issue, and their run-game is in big trouble amidst all the injuries. Latavius Murray is a fine player, but not who they were counting on to be their lead back. But with a player like Jackson who can find a way, it sometimes requires a different perspective. At home, following a big comeback win that put wind in their sails, one can't rule out something special from Jackson that helps bridge the gap of these other deficiencies. Having what might be the biggest X-factor in the game is sometimes not easy to handicap.
Coach Staley has this team pointed in the right direction, but it's not the defense he had with the Rams. And that especially goes for the front—a disruptive crew to be sure, but not the stoutest in the area of run-defense. If Jackson can start opening up the "D" with some big runs, he can start putting his arm to use, something he has shown this season he is able to do better than he ever has. With more reliable play from guys like Andrews, Brown, and Watkins in the last few weeks, it's a definite threat even in this matchup against what has been a solid Chargers' pass defense.
Take the Points
Baltimore is coming off the short week after a protracted war on MNF. But the Chargers are out of their time zone in an early game. There is a lot of give-and-take in this game. As the spread suggests, this should be a competitive game between two teams of similar overall caliber. I think the Chargers being more intact will make the difference. It's going to be a little too much for the Baltimore "D" to contain, and I see the Chargers getting out of town with the cover this week.
Loot's Prediction to Cover the Point Spread: I'm betting on the Los Angeles Chargers plus 3 points. Bet all your Week 6 and Week 7 NFL picks for FREE by taking advantage of a 100% real cash bonus on your first deposit of $100 to $1000 at Betnow Sportsbook!