New York Jets vs. Cleveland Browns Thursday Night Pick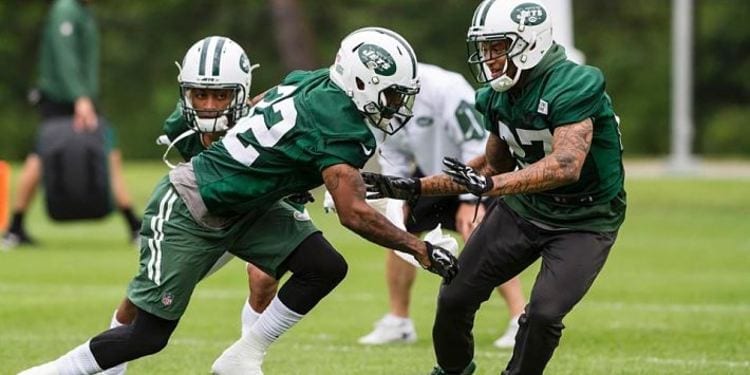 New York Jets (1-1 SU, 1-1 ATS) vs. Cleveland Browns (0-1-1 SU, 2-0 ATS)
NFL Week 3
When: Thursday, September 20, 2018 at 8:20PM EDT
Where: FirstEnergy Stadium, Cleveland, Ohio
TV: NFL Network
By: Loot Levinson, Expert Football Handicapper, Predictem.com
Spread: NYJ +3/CLE -3 (5dimes) 
Total: 39.5
The New York Jets come into FirstEnergy Stadium to face the Cleveland Browns on Thursday Night Football in week three. The Jets weren't able to follow a rousing week one win, suffering a 20-12 loss at home to the 'Fins last Sunday. The Browns, meanwhile, fell to the Saints in overtime, with a series of cruel twists once again costing them a much-needed win. Who can get the big win on Thursday?
We have a pair of teams that have been mired in the dumps, obviously with the Browns being worse-off, who are trying to rise up and are having some early success in 2018. The Browns haven't gotten the elusive win, but gave major headaches to leading contenders in their respective conferences in the Steelers and Saints in consecutive weeks, sending both games to OT and getting the tie against Pittsburgh. And the Jets looked monstrous riding the arm of rookie Sam Darnold in a 48-17 win over Detroit on MNF in week one. In falling to the milquetoast Dolphins on Sunday 20-12 at home, we saw a result more-reminiscent of recent Jets' seasons.
Cleveland on the Rise, But This Week?
There is a lot to like about Cleveland and with a 2-0 ATS mark to start, we see why a lot of people anticipated they would have good value this season. We see a lot of issues to be sure, as one would expect with a team trying to break out of a royal funk. We're talking historically-bad funk here. So growing pains are going to be severe. On Sunday, four missed kicks and an utter lack of late-clutch on "D" derailed their efforts. But let's look at what's good.
With the Browns, you are starting to see a big investment on the "D" starting to pay off. For most of the game on Sunday, the powerful Saints offense couldn't get much right. They are strong across all levels, with playmakers in all phases. And with youth, it will keep getting better. On offense, they will now turn to life without Josh Gordon, but the aerial corps is solid with rising youngsters like rookie Antonio Callaway and David Njoku, with Jarvis Landry working his way into a new system. Their line is still solid and with backs Carlos Hyde and Nick Chubb, along with mobile QB Tyrod Taylor, they have some variety.
This week presents some problems for Cleveland. Granted the season is young and enthusiasm and adrenaline are still pumping. But to open the season with two drag-out overtime wars with innumerable plot-changes has to be draining. To come off that into a short week might be tough to overcome. That might not be a ton to hang your hat on, but it's worth considering. If Cleveland ends up looking flat on Thursday, it won't be much wonder why.
Jets Still a Work in Progress
Of course, the Jets were going to cool off, but it was hard to anticipate them cooling off that much this past Sunday. In a sense, they weren't that bad. Darnold once again flashed his lively arm and legs, throwing for 334 yards. But two picks were costly. They had the edge on Miami in every category, except points—with turnovers, penalties, red-zone issues, and a lot of other stuff coming into play.
With all the statistical edges and with a solid showing once again by their aggressive defense, losing by eight at home was a bad development for the Jets. On offense, they have limitations. Quincy Enunwa is a rising receiver and Terrelle Pryor and Robby Anderson can be useful, but it's a B-cast aerially to be sure. And with a backfield featuring solid, but unremarkable backs like Bilal Powell and Isaiah Crowell, the young Darnold doesn't have a ton with which he can work. They did put up 47 points in week one, but three touchdowns came from the "D." And this defense looks to be rigid and exceptionally in-your-face. It's a tough matchup for the Browns this week.
Take the Points on the Road Underdog
It seems weird to predict that a Cleveland team that gave life-and-death to a pair of supposed top contenders to open the season will suddenly melt at home—to the Jets no less! On one hand, there would seem to be some optimism to be gained from that bottom-line for the Browns. Within that bottom-line, however, were two massively-draining games with untold anguish. I mean, they somehow manage to get Tyrod Taylor to air it out for a late TD and miss the extra point for the win. That's a bitter pill to swallow.
Still, one shouldn't expect the Browns to fold here mentally or spiritually. This is a tough spot for Darnold and the Jets, but I see the Cleveland offense having a pretty rough day. The Jets' offense has enough of a new spark with Darnold, even if that didn't resonate with points on Sunday. At any rate, laying points on a team that almost never wins just seems counter intuitive on a lot of levels. It's almost like the betting site is tempting you to take the Jets, which makes you want to take Cleveland. But I don't want to try to get too cute. I'm sticking with my gut and going with the Jets.
Loot's Pick to Cover the Point Spread: I'm betting on the New York Jets plus 3 points.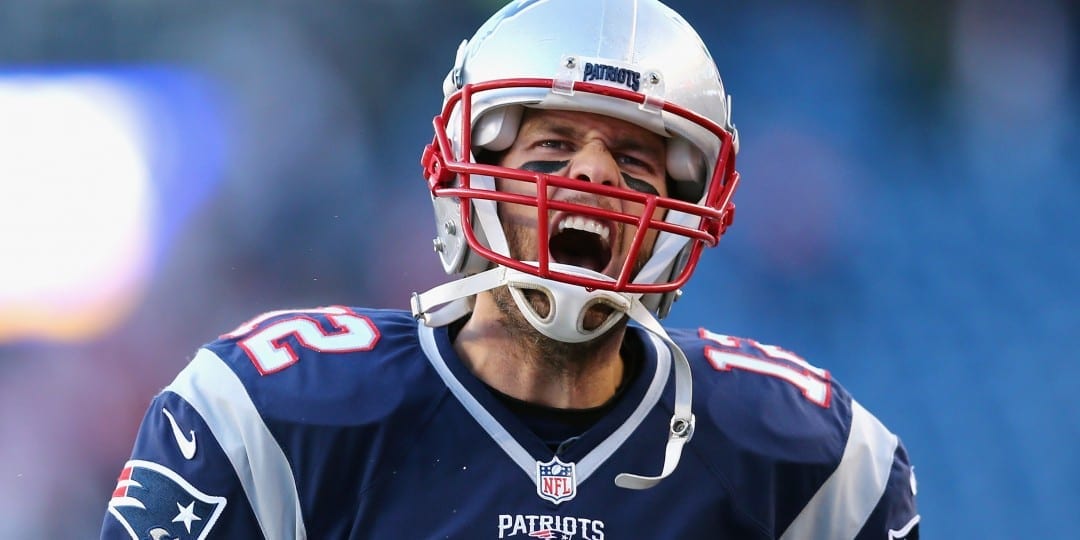 Kevin West: "When I think NFL playoffs, I think New England Patriots. How can you not? They've been a mainstay in post-season play for as long as I can remember. Also in that picture in my mind, is Foxboro. The Pats seemingly always have home field advantage, don't they? So leaves one to wonder how Belichick, Brady and Co. have fared away from home. The answer is somewhat shocking. They're 3-4 both straight up and against the spread." Does that make you think twice about backing the Pats? West gives his pick.
---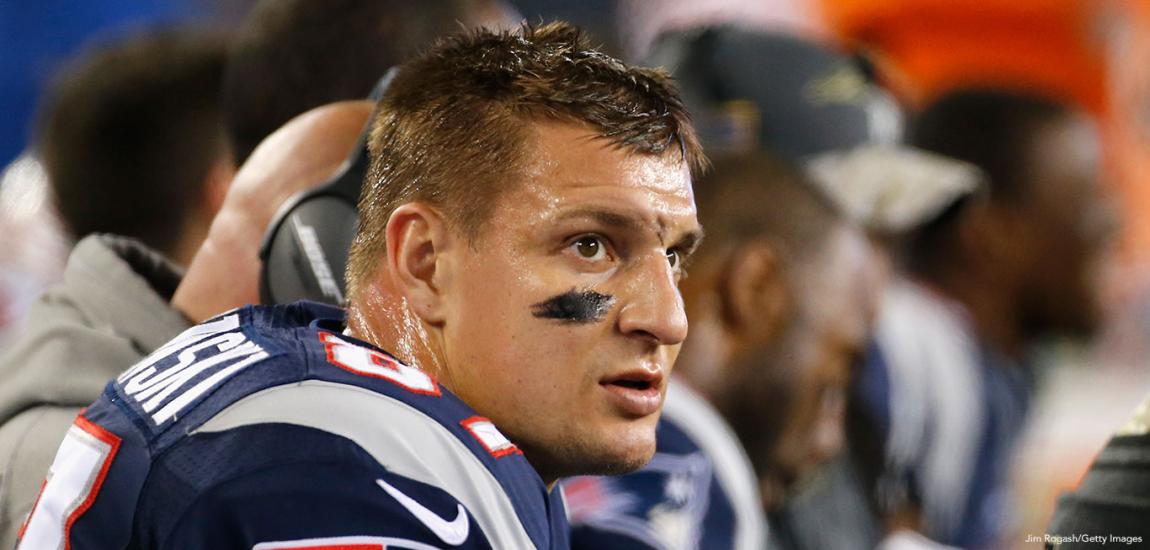 ---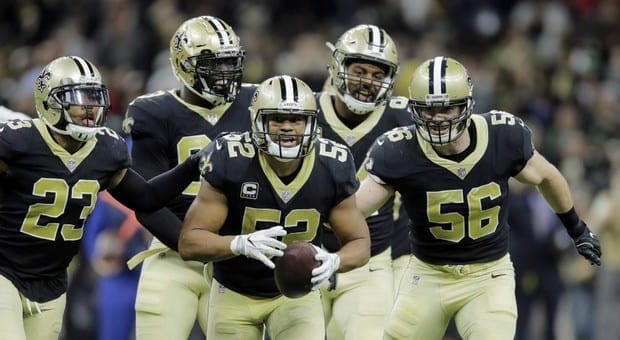 ---