Online Sportsbooks Make Packers 9.5 Favorites vs Dolphins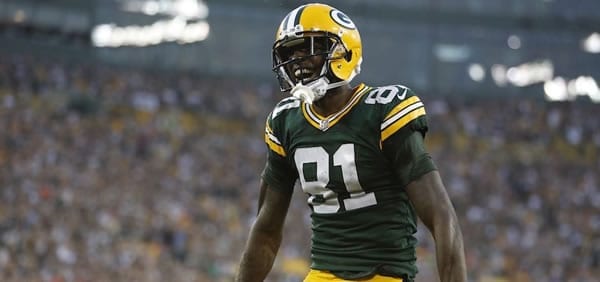 Miami Dolphins (5-4 SU, 5-4 ATS) vs. Green Bay Packers (3-4-1 SU, 3-5 ATS)
NFL Week 10
Date/Time: Sunday, November 11, 2018 at 4:25PM EST
Where: Lambeau Field, Green Bay, Wisconsin
TV: CBS
By Loot Levinson, Expert Football Handicapper, Predictem.com
Point Spread: MIA +9.5/GB -9.5
Over/Under Total: 47.5
The Miami Dolphins come up to the unfamiliar territory of Lambeau Field to take on the Green Bay Packers. Miami went above .500 on Sunday with an ugly 13-6 win at home over the Jets. They face a tough matchup against a Packers team that has shown good signs, but has waning margin for error at 3-4-1. Sportsbooks set a line just inside a TD+FG and I like the Packers to cover the spread this week. After losing to the Rams and Patriots in consecutive road-games, look for them to embrace being at home this Sunday.
Miami Not Very Impressive
They are 5-4 and that's what speaks loudest at the end of the day. It's just that one needs to look behind the still when it comes to a team like Miami. The only good opponent they beat was in an overtime win over Chicago. Their other wins include two wins over the Jets and a win each over Oakland and Tennessee. They've shown themselves to be gutty, as they get a lot of what they have. But even at 5-4, no one is really identifying them as even darkhorse conference contenders.
After losing conclusively to Detroit and Houston in consecutive weeks, the Dolphins were able to beat the Jets at home on Sunday. They did so on the strength of a defensive TD, as the offense didn't even get in the end zone—no small feat against the Jets' road-defense. Their defense played well for a change, but it still was far from an impressive win. Now they take to Green Bay in a game that is out-of-conference in a venue a lot of 'Fins players have never seen.
Again there's a bottom-line in pro football that needs to be respected. But after a 3-0 start, Miami has been struggling. Osweiler hasn't done too badly filling in for Tannehill, but no offensive TDs is a damning indictment. It's very unusual to find a team at the halfway point that is over .500, while ranking toward the bottom in every pertinent category—on both sides of the ball. In five wins this season, they've won by a combined 33 points, while their 4 losses were by a combined 70 points. It sort of paints a picture of a team that might not be as good as their W-L record suggests.
Can the Miami Defense Carry Them?
Granted, from an overall rigidity standpoint, the Miami defense leaves a lot to be desired. There are other aspects of their defense, however, that offer some promise. A pass-rush that hadn't been very impactful sprung to life against the Jets, with Cameron Wake and Akeem Spence each notching a pair of sacks. The Green Bay O-line has been a bit leaky in terms of the opposing pass-rush, so maybe they can keep it up this week.
The Miami secondary looms as a problem-area for a sharp Rodgers. While the Green Bay QB hasn't looked himself at times this season, he still has 15 TDs and just one pick. The Miami defense is pretty adept at getting the ball, with 15 interceptions already this season. It's not a pretty picture when the playmaking doesn't surface, as they're nothing special beyond that. But with a newfound pass-rush, a ball-hawk secondary, and guys like Kiko Alonso patrolling the field, the "D" can string some good play together.
Green Bay at Heightened Urgency
The fact is that the Packers actually have been playing better lately. It's just hard for that to manifest in a meaningful way when you come off the bye and then have to face the Rams and Pats on the road in consecutive weeks. They nearly beat the Rams, before losing to the Patriots in a game that was tied in the fourth quarter. I'm not sure that's less-impressive than Miami not scoring a TD at home against the Jets, even in a winning cause.
Best Bitcoin Sportsbooks Ranked by Speed!
The Miami "D" could do some damage with their playmaking and whatnot, but the Packers look to have some options against this Dolphins' defense. Again, Rodgers has been relatively on-point with just one pick. The variety of aerial weaponry looks to trouble a leaky Miami pass-defense. Rodgers is working well with Davante Adams, TE Jimmy Graham, Randall Cobb, Marques Valdez-Scantling, and Geronimo Allison. That type of aerial variety typically troubles Miami's "D," which thrives more when there are just one or two compelling pieces to contain. And while Green Bay can't take full advantage of Miami's lackadaisical run-defense, they can run the ball effectively with Aaron Jones and Jamaal Williams.
Lay the Points on the Home Favorite
This is not a slam-dunk, as Green Bay has struggled in converting potential into on-the-field success this season. It's like they've been stuck in a holding-pattern for most of the season. We need to be careful with teams that are perennial contenders like the Packers, as we are sometimes all a bit slow to acknowledge a changing-of-the-guard. However it has come about, the Packers have won 6 of their last 19 games. So maybe they have something to prove. A 5-4 Dolphins team should be able to beat such a team.
TIRED OF YOUR CREDIT CARD NOT WORKING AT SPORTSBOOKS? IT WILL AT BOVADA + GET A 50% CASH BONUS!
Miami's cast of weapons for Osweiler to work with is pretty slim and a home Green Bay "D" should thrive in stretches. I see Green Bay exploiting some holes on Miami's defense. And beyond that, is there a more misplaced spot in all the NFL than the Dolphins at Lambeau? The Packers have been far from impressive overall, but they've been in really tough. Where their story ends up is anyone's guess, but I see them getting it back to the .500 mark this week and getting the cover.
Loot's Pick to Cover the Point Spread: My Bookmaker is getting the Green Bay Packers -9.5 points.