Arizona Cardinals vs. Los Angeles Rams Pick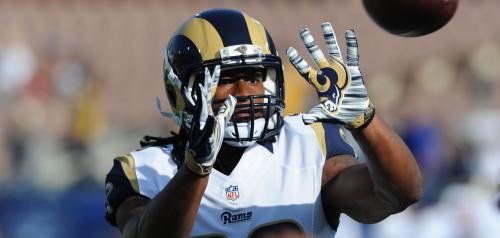 Arizona Cardinals (0-1 SU, 0-1 ATS) vs. Los Angeles Rams (1-0 SU, 1-0 ATS)
NFL Week 2
When: Sunday, September 16, 2018 at 4:05PM EDT
Where: Los Angeles Memorial Coliseum, Los Angeles, California
TV: Fox
By: Loot Levinson, Expert Football Handicapper, Predictem.com
Spread: ARI +13.5/LAR -13.5 
Total: 46.5
The Arizona Cardinals come into the Coliseum to face the Los Angeles Rams on Sunday in week two NFC West action. The Cardinals were hoping some new leadership at the QB and head coaching position would pay off, but week one ended in a 24-6 dud at home in a demoralizing loss to the Washington Redskins. To avoid a really bad start to the season, they look to do well against a tough Rams team that turned on the jets late to pound the Raiders in a week one road MNF win. They were able to showcase some of the promise people were talking about in the preseason and look for more this week.
The Cardinals didn't score until the final quarter on Sunday in a really rotten opener at home. Sam Bradford wasn't able to make much use of his weapons, with returning David Johnson not able to make much impact in his return from an injury that cost him nearly all of last season. The defense wasn't bad other than a three-touchdown second quarter where the 'Skins took over the game. But all in all, much more was expected. In other words, no one was suggesting the Cardinals would be stellar this season, but to lose that badly to the Redskins at home is alarming. Then again, if it happened in week 9, for example, maybe it wouldn't be such a huge deal. In week one, it resounds more and we need to not take it too much to heart.
For the better part of three quarters, Oakland was hanging in there well against a favored Rams bunch. A fired-up Oakland throng had the Silver and Black playing with a lot of emotion. Certain football truths surfaced in the fourth quarter and before you knew it, the Rams were running away with it. The offense started clicking with Todd Gurley taking over late. And some of that added defensive playmaking surfaced with a pick-six by CB Marcus Peters.
Are the Cardinals That Bad?
Not everyone in this league is entitled to thrive. They've been on a definite down-cycle since getting to the NFC title game following the 2015 season, going 15-16-1. A lot of moves haven't resonated. Steve Wilks was one of the more-anonymous head coaching announcements in recent memory. And excuses, like David Johnson being hurt, are now gone and this is where we see if the Cardinals can bounce back or if they're settling into a period of mediocrity—something in which this franchise is not unaccustomed.
Sam Bradford did have an interesting bounce-back period with the Vikings, before injuries once again rendered him moot. First signs were not positive, as he threw for just 153 yards on Sunday, but better play down the road should be expected. Other than aging Larry Fitzgerald and Johnson, it's a pretty thin cast of playmakers for Bradford to exploit. With a line that looks to have depreciated to a pretty bad point over recent seasons, the source of optimism on this offense isn't immediately easy to locate.
If looking for a glass-half-full perspective, the offense has to get better for Arizona. It's not going to be great, but we'll see where Bradford, Johnson, and others can take it from here. There is still a lot of playmaking ability on the other side of the ball and it was promising to see Chandler Jones, Robert Nkemdiche, and even Patrick Peterson get sacks on Sunday. They may not be the stingiest defense, but look for some game-changing plays from this group moving ahead.
Rams—A Look at First Receipts
All in all, the Rams looked pretty good, as a 20-point road win out-of-conference is hard to criticize. QB Jared Goff looked good commandeering an offense that has a lot of juice. WR Brandin Cooks shined in his first game with the team, with Cooper Kupp, Robert Woods, and Gurley rounding out a nice crew of pass-catchers. The line looked really good and the offense appears close to its form of 2017, when they miraculously more than doubled their point output from the previous season. It's hard to discount what Sean McVay and his staff have pulled off in just over a season's worth of games.
The defense will be a strong suit for the Rams this season again. Despite all the hype, however, the defensive line wasn't that great on Monday, especially inside where Luke Donald and Ndamukong Suh were supposed to be a fearsome pair. Donald will warm to the task, maybe this week. Cory Littleton was huge in the middle and had a pick and we saw what the secondary could do with Peters and John Johnson, III. registering interceptions and forcing Derek Carr into a poor outing overall.
Lay the Points on the Home Favorite
The Rams are such a different team than when Sam Bradford left it that it's iffy how much it will really matter to be facing his old team, which isn't even in the same city as when he was there. This has the looks of an ultra-difficult road spot for a team trying to find its bearings in the Cardinals. Chances are that they are not as bad as they appeared to be in week one, but it's not all that easy seeing them thriving right now with how they looked. The Rams appeared to be on another level when they got things to click late against Oakland. I see some of that carrying over into this week.
Last season, the Rams beat the Cardinals both times, by a combined score of 55-16. That was without David Johnson, but the Rams have a lot more stuff now. I hate to start getting all chalky this early in the season when so much is still undefined. But when mentally perusing the spectrum of different possible results for this contest, results where the Rams don't win by double-digits are outnumbered by the possible scenarios where they do. I'm taking the home fave.
Loot's Pick to Cover the Point Spread: I'm betting on the Los Angeles Rams minus 12.5 points.