Super Bowl Proposition Bets – Best Bets at BAS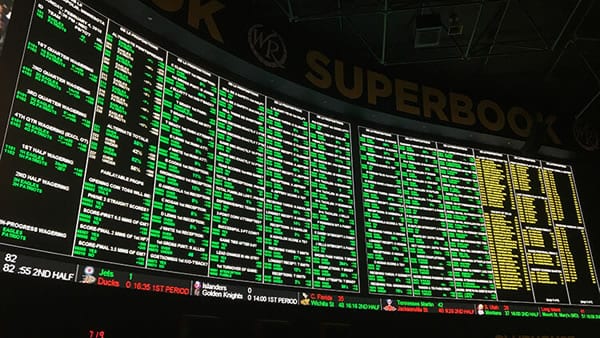 When it comes to the Super Bowl, shopping around is always a good idea because everyone will be trying to get as much money on the books for the big game. In the Super Bowl, it really is a bettor's market if you know where to look, as each book offers some of its own unique bets that you can't find anywhere else.
It's time to take a look at some more prop bets, with these coming from BetAnySports.
No Touchdowns in First Quarter (+380)
I know, it's a crazy thing to bet against Tom Brady and Patrick Mahomes finding the end zone. But these teams don't start all that well, and starting out the Super Bowl slowly has actually been a common thing as of late. Four of the last seven contests have seen no touchdowns in the first 15 minutes, and three of those seven (all of which involved Tom Brady) saw no points at all in the first quarter.
I'm not suggesting you go to that extreme, but I do like the idea of gambling on waiting until the teams get past the opening jitters for touchdowns to come.
Patrick Mahomes under 21.5 rushing yards (+110)
Mahomes has actually been running the ball quite a bit less as the season has gone on, and right now, the Chiefs don't want him running unless absolutely necessary. They remember all too well what almost happened when they had to play without him against Cleveland, and they're not going to risk running with him unless Tampa Bay gives them no other option.
Plus, Kansas City is going to be down both of its starting tackles in this game, limiting the amount of time Mahomes has to make a decision to tuck it and go. Mahomes only has 19 rushing yards in the playoffs, so expect him to try to make plays with his arm, not his legs.
Travis Kelce Over 98.5 Receiving Yards (-110)
Kelce managed a below-average (for him) 82 yards against Tampa Bay the first time, but that was because Tyreek Hill had a mind-boggling 269 yards on 13 catches, leaving Mahomes with every reason to keep going to the well. Todd Bowles is almost certain to have focused on defending Hill this week, which means Kelce should be back to his old self. He's topped 100 yards in both playoff games, and with Mahomes looking to get the ball out faster as a result of both tackles being down, look for him to look for his most unguardable target early and often.
Leonard Fournette Over 47.5 Rushing Yards (-110)
Tampa Bay has leaned hard on Fournette in the playoffs, and against Kansas City, he's got to come up big. The Chiefs' biggest weakness is their run defense, and Fournette should get the carries that allow him to beat this number. If Fournette or Ronald Jones doesn't go over their totals on the ground, it's difficult to see how Tampa Bay can win this game, so expect at least one to be a significant part of the game plan. If the past month has been any indication, it'll be Fournette who's the one.
Missed Extra Point (+220)
These kickers are not exactly the kings of accuracy on the PAT. Out of 29 kickers who played at least ten games this season, three missed five extra points or more: Dan Bailey of Minnesota, Ryan Succop, and Harrison Butker. Statistically, we've got two of the three least accurate kickers in the NFL in this game, and all we need is one PAT to drift wide (a block does NOT count for this bet).
Now, this bet is far from a guarantee. Between them, there's statistically a 90% chance of each extra point kick from Succop or Butker being successful. But if we figure on six touchdowns being scored (which happened in the first meeting) and a 10% chance of a miss on each attempt, probability says we have a 47 percent chance to have one kick out of six go wide and win this bet. I'll gladly take +220 for an event that's only slightly worse than a coin flip.
Super Bowl Parade (+285)
Feeling lucky AND confident in a Buccaneers victory? This is the bet for you because this one takes a good amount of luck to pull off as well as a Tampa Bay win. This bet spells out that a virtual parade does not count, and Kansas City mayor Quinton Lucas has already said that if the Chiefs win, his city will not hold a parade because of COVID concerns.
But what about the Bucs? Well, Tampa mayor Jane Castor has a geographical advantage that Lucas does not: the Hillsborough River. When the Tampa Bay Lightning won the Stanley Cup this summer, the city was able to hold a boat parade through downtown Tampa on the Hillsborough River, allowing the Lightning and their fans to celebrate without risking the spread of COVID. With February temperatures in the 70s, Castor can easily call for another boat parade should the Bucs win the Lombardi Trophy.
Lucas doesn't have that option because the Missouri River is likely to be frozen solid for most of February, so this bet is a certain loser if the Chiefs win. But if Tampa Bay is victorious, you'd get double your winnings if you bet on a boat parade compared to what you'd win on a simple Bucs victory.
More SB Prop Picks: Top Five Super Bowl Prop Picks at Bovada >>>
Bets to Avoid
Going to overtime offers great odds at +850, but there's a reason for it. Exactly one Super Bowl out of 54 has ever needed overtime to decide. The reason is simple: the Super Bowl is where everything goes out the window because there won't be another game played again until August. If you can catch the other team off guard late in the game, this is the time to do it. Throw in that analytics are taking over the game regarding whether teams go for one or two (sometimes making you question whether coaches ever took first-grade math), and a tie score is less likely than ever.
You also shouldn't bother with Tom Brady's rushing yard totals. This seems an easy win, given that his total is over half a yard, meaning that you win if he gets anything. But Brady came up under that meager number 13 times in 18 games. Plus, kneel-downs count against a quarterback's rushing numbers. If the Bucs win the game, or if they run out the first half, Brady will be down at least two yards. Given that he has six rushing yards all year losing two yards would devastate this bet. Another great sportsbook offering a TON of SB LV props is MyBookie! Well worth checking out!