Philadelphia Stars vs. New Orleans Breakers Odds & Picks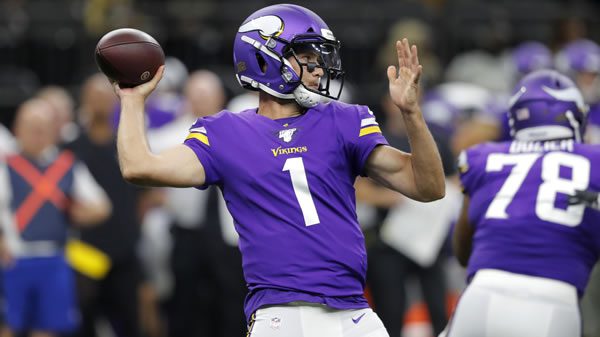 Philadelphia Stars (0-0 SU, 0-0 ATS) vs. New Orleans Breakers (0-0 SU, 0-0 ATS)
When:
Sunday, April 17, 4 p.m.
Where:
Protective Stadium, Birmingham, Ala.
TV:
USA
Point Spread:
PHI +2.5/NO -2.5
Total:
O/U 43.5
Outlook
Which is more important, talent or experience? The Stars are betting on the latter, as they've opted for a completely different strategy to build their team compared to the rest of the USFL. While many of the other teams have chosen to find NFL talent wherever they could and filled in the rest with players from the XFL or CFL, Philadelphia coach Bart Andrus opted to build his team around several semipro players that have played together for years and are familiar with his system. He kept most of his coaches the same as he did for his semipro football days, and with the possible exception of Jeff Fisher's Michigan Panthers, the Stars should be the team with the most familiarity in the USFL.
The Breakers went the more traditional route, hiring a proven college coach in Larry Fedora and actually bringing in players to fit his preferred system by going wide receiver-heavy in the USFL draft. But Fedora runs a spread offense, which isn't going to be easy for a group that hasn't played together for more than two months to pick up on the fly. This could be a case of the Breakers getting better as the season goes along but struggling out of the gate as they try to get on the same page against a team that is essentially a unit over the past year-plus.
When Philadelphia Has the Ball
Thirty-seven years ago, eventual NFL Hall of Fame quarterback Jim Kelly held the title of "the best quarterback nobody saw play" when he plied his trade for the Houston Gamblers in the USFL. That title has now been passed to Stars quarterback Bryan Scott, who had run Andrus' system in the Spring League for the past two seasons and was known as one of the most accurate quarterbacks in Division III when he played for Occidental. Andrus grabbed Scott with his first choice in the USFL draft, and Scott's play under center has warranted tryouts from both the Rams and Chiefs, so this isn't a case of one coach believing in Scott and nobody else. Scott reads defenses well, which should be a big help against New Orleans' blitzing style.
What will also help is Scott's familiarity with his targets. Andrus really went all-in on his guys from the Spring League, as running back Darnell Holland and wide receivers Jordan Suell and Devin Gray are all veterans of Andrus' offense and have worked with Scott for most of the past two years. One of the biggest issues for teams playing in Week 1 in new football leagues has been the lack of continuity as teams try to get on the same page, leading to low scores and missed assignments on offense. The Stars shouldn't have that issue, which could help them in a big way.
When New Orleans Has the Ball
Once the Breakers get their weapons on the same page, they should be a dangerous squad. Quarterback Kyle Sloter does bring NFL experience as a preseason player and completed 74 percent of his passes in mop-up duty during the preseason over the past few seasons. He hasn't had a real opportunity to start since graduating from Northern Colorado in 2017, but if he's able to resume the form he showed in the Big Sky, he should be able to produce some points.
That's because Fedora made sure to surround his quarterbacks with the best wide receivers he could, choosing NFL experience in Taywan Taylor and Chad Williams, who have a combined 73 NFL receptions to their name. Williams had some issues with catching the football in his brief professional career, but if he can straighten those out, the Breakers have the speed to overwhelm opposing defenses. Running the ball isn't really important in the spread offense, but the Breakers have a decent — and fast — running back in T.J. Logan when they do choose to move the ball on the ground.
Betting Trends
Neither team has played a game in their history, leaving no betting trends available.
Weather Report
The good news is that temperatures should be in the mid-60s at kickoff, and winds will be a mild 6 miles per hour. The bad news is that thunderstorms and rain will be rolling into Birmingham during the day, which could create tough conditions for offenses.
Dan's Pick to Cover the Spread
If these teams played each other in two months, I'd like New Orleans' talent advantage. But with Philadelphia holding a huge advantage in continuity over the past two years, I think the Stars have the edge in this situation. Throw in that storms in the area could sap the Breakers' spread offense of its speed advantage, and this looks like a potential upset in the making.
If you can find this game on the money line, I'd go with the Stars for the higher payout. However, I'm perfectly happy to take my free 2.5 points with Philadelphia's experience in this matchup. Bet your USFL predictions for FREE by taking advantage of a 100% real cash bonus on your first deposit of $100 to $300 at MyBookie Sportsbook. (Must use bonus code PREDICT100).