Alabama Crimson Tide vs. Arkansas Razorbacks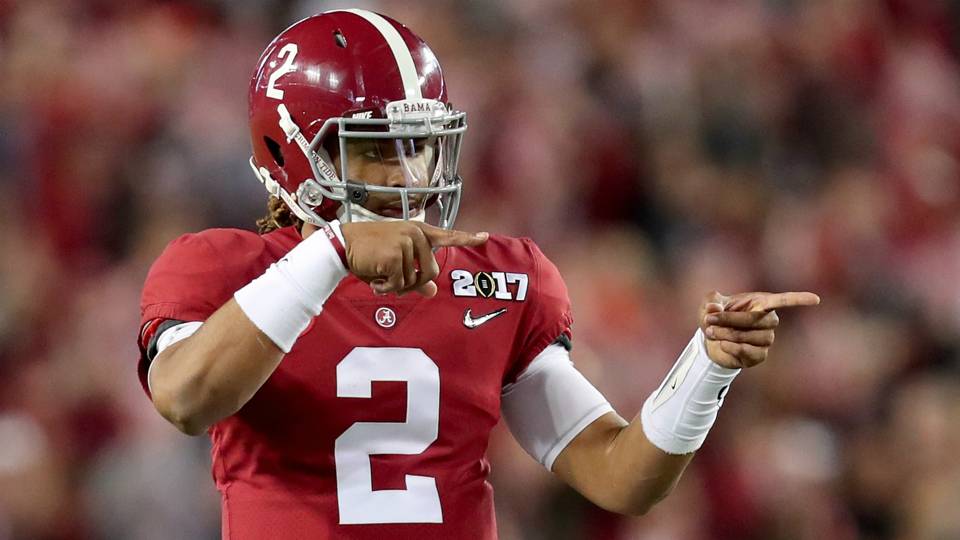 No. 1 Alabama Crimson Tide (5-0 SU, 3-2 ATS) vs. Arkansas Razorbacks (1-4 SU, 1-3-1 ATS)
College Football Week 6
Date/Time: Saturday October 6th, 2018. 12:00PM (EST)
Where: Razorback Stadium Fayetteville, A.R.
TV: ESPN
By: Jay Horne, College Football Handicapper, Predictem.com
Point Spread: ALA -34/ARK +34
Over/Under Total: 61
The top ranked Crimson Tide will roll into Fayetteville this Saturday for an early noon kick against the Arkansas Razorbacks at Razorback Stadium. My weekly coverage of this Alabama team continues following a disappointing result last week when I picked the Crimson Tide to cover against Louisiana-Lafayette. Sportsbooks closed at a line between -48 and -50. I believed Alabama would cover the 49 points before the starters were pulled and claimed "the bulk of the damage would be done by the 1st half." Well, I was right and wrong I guess. Alabama jumped out to a 49-0 lead at the half but pulled nearly all starters to regress to a 56-14 victory. Despite the loss, I still feel I have a great feel for this Alabama team and we get back to work this week with another solid prediction for this road trip to Arkansas.
While Alabama looks poised for a National Championship run, the Arkansas Razorbacks have a very contrast storyline surrounding their 2018 campaign. The Razorbacks loss last week to Texas A&M was the 4th straight loss this season. The only glimmer of hope came in the victorious opener against the Eastern-Illinois Panthers before several holes in this program were exploited. Last week's loss to the Aggies was probably the Razorbacks best performance of the year. Arkansas was solid defensively and forced a few key turnovers to aid the struggling offense. Despite being 20 point underdogs going into College Station, Arkansas stood tall with the Aggies through all 60 minutes of play. Now Arkansas has to build on that confidence and put together an even better effort to keep pace with the Crimson Tide.
Matchup heavily favors an Alabama cover!
The problem with Arkansas this year has primarily been the play of the offense. The Razorbacks rank 109th in total offense averaging 349 yards per game and 103rd in scoring averaging 23.8 points per game. The quarterback situation has been a nightmare between Ty Storey and Cole Kelley. The duo is completing just 50% of their passes and have collectively tossed just 7 touchdown passes with 8 interceptions. To make matters worse, Arkansas's once dynamic rushing attack has become a distant memory. The Razorbacks have averaged just 141 yards (95th in FBS) per game on the ground. It has been a long time since Arkansas lacked the explosive rushing threat from their backfield. In the last few years, this offense has produced the likes of Jonathan Williams, Alex Collins and Rawleigh Williams. However, this year's running back stable is compiled of mediocre talent and an ailing offensive line.
With so many problems on offense, the Razorbacks need a miracle to stay competitive in this game. The Razorbacks remained competitive last week because of a decent defensive performance and some Aggies turnovers. This week that same Razorback defense has the unfortunate matchup of going against the nation's top scoring offense in Alabama. The same offense that I have been proclaiming for weeks as the best in the Saban era. The Crimson Tide has averaged 54.2 points per game on the season. They are no longer just a power rushing attack but now a lethal balanced scoring machine with quarterback Tua Tagovailoa. Tagovailoa is actually starting to look like a legit Heisman Trophy contender with a 75% completion percentage on the year totaling 1,161 yards with 15 scores and 0 picks. Add those numbers with the strength of Alabama's offensive line and talented backfield that highlights the talents of Najee and Damien Harris, then you have a pretty dynamic combination.
I don't mean any disrespect to Arkansas's defense but they do not possess the talent, size, or speed to provide any difficult challenge this week to Alabama's offense. Furthermore, the Crimson Tide's defense will likely wreak havoc on this struggling Arkansas offense. The Crimson Tide have relinquished just 13 points per game on average this year and remain a nightmare for opposing quarterbacks. I mentioned the collective Arkansas quarterback woes that have been highlighted with inefficiency and turnovers. Alabama's speed on the edges on the defensive front are going to put enormous pressure on that stressful Arkansas quarterback situation and I would be very surprised if the Crimson Tide did not produce 2-3 turnovers. It's just an ugly matchup all around for Arkansas and I don't see many ways this game unfolds without an Alabama cover!
Jay's Pick to Cover the Point Spread: Take Alabama -34
<h4 class="widgettitle">NFL Picks</h4><!-- [et_pb_line_break_holder] -->
<div style="width:340px; margin: 0 auto;"><!-- [et_pb_line_break_holder] --> <a class="twitter-timeline" data-width="340" data-height="500" data-link-color="#008156" href="https://twitter.com/PredictemPicks?ref_src=twsrc%5Etfw">Tweets by PredictemPicks</a> <script async src="https://platform.twitter.com/widgets.js" charset="utf-8"></script><!-- [et_pb_line_break_holder] --></div>