Corales Puntacana Resort and Club Championship Picks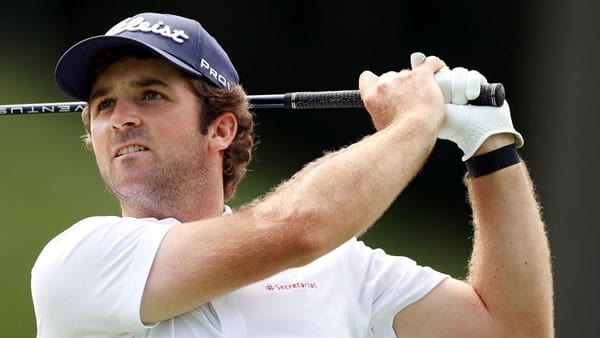 Event: Corales Puntacana Resort and Club Championship
When: September 24-27, 2020
Where: Corales GC - Punta Cana, Dominican Republic
Watch:The Golf Channel/NBC
It took some schedule gymnastics, but the PGA Tour is essentially going to play every event that was postponed due to COVID this spring. One such event was the Corales Championship, and that event, initially scheduled for March, will welcome players to the Dominican this week. There is suddenly a lot more on the line with this championship now part of the 2020-2021 season. This tournament was originally conceived as a Web.com and Korn Ferry Tour event in 2016 but was brought to Tour status in 2018 as an alternate event to the WGC Match Play Championship. With the shuffle and eventual resumption of play, this event was granted full status on Tour, and the winner will now receive an invite to the Masters in 2021 as part of the overall winners' package that includes full FedExCup points and a nice bump to the prize fund. The field remains weaker than a typical week on Tour as the elite players would not have planned to attend this event in most circumstances, and plenty are looking forward to a week off after a brutal U.S. Open grind. There is still going to be plenty of good golf on display, however, as the course is absolutely fit for a fast scoring pace and so many players will be hungry for the chance to net either their first PGA Tour win or at least the first in a while as Graeme McDowell did last season when he won hereafter for the first time since the 2015 season.
Will Zalatoris and Kristoffer Ventura are a couple of the youngsters in the field looking to make a name for themselves, but you will see plenty of familiar names alongside them with veterans like Charles Howell III and Henrik Stenson also headed to the Corales Golf Club. The course is a monster on the card with the potential to stretch out to nearly 7,700 yards at par-72, but that yardage is highly variable, and the winds often dictate how the course plays, not necessarily the raw distance. The fairways are kept wide and the greens rather large by Tour standards to accommodate the windswept layout. Control on approach is still a key, and the player that does best battle the breeze will see that quality birdie look instead of a ho-hum green in regulation that left a 35-foot birdie putt. Players have fared well in the four previous editions with the last two winning totals coming at 18-under, and the tournament record sits at 24-under par. A hot putter will be necessary at some point this week, and the simple fact that McDowell was able to get the better of the all the modern bombers last season suggests this event is not reserved for just the power players.
Each week, we take a look at the golf betting sites and highlight the best values on the board. We make a short, middle, and long odds pick to win and breakdown a couple of head-to-head matches that you can find at just about every golf betting outlet. Odds to win and pairings for this week can be found at Bovada. (They offer a 50% bonus up to $250 and in-tournament betting!)
Here are our picks to win the 2020 Corales Puntacana Resort and Club Championship.
Corey Conners (18 to 1 odds to win)
If you bounce around the betting and fantasy publications, you are bound to see Conners listed as a third or fourth option this week. Still, he is one of the few that is nearly universally mentioned as a contender, so don't be afraid to tab him to win it all. He missed the cut by just one at Winged Foot and is going to get a much needed mental break in the form of the wide-open Corales course. I think you need the ability to go low here, and Conners proved that by shooting an opening-round 64 in 2018, adding a 67 on the weekend. Some scuffles on Sunday led to a T13 that week, but I like that experience here even in a small sample size. He finished 2020 as the 20th best player in terms of driving accuracy and was 6th in greens hit. The putter has held him back from regular contention on Tour, but he proved he could get it done at the Valero last year as he putted tremendously well over the weekend, posting a 66-66 finish en route to his first PGA Tour victory. A solid week on the greens would elevate him back to that level of contention as he shouldn't struggle from tee-to-green here.
Denny McCarthy (33 to 1)
A lot of good young players get lost in the shuffle unless they are regularly winning on Tour, but those guys are talented, and a player like McCarthy is going to get his chance to shine this week. He had a solid 2020 season with just five missed cuts and made it to the first FedEx playoff event on the strength of four top-10 finishes, including one at the Wyndham after play resumed. He has a good record at Corales with a solo fourth-place finish in 2018 and a 26th last season. He has failed to shoot lower than 70 on any weekend round in two stops here, or those results would have been even better. His biggest moment came in winning the Web.com Tour Championship, and we have seen players parlay that secondary Tour success into high-end results on the big Tour with guys like Chesson Hadley and Patton Kizzire winning PGA events soon after their breakthrough on the Korn Ferry circuit. Denny isn't a long driver of the ball but hits plenty of fairways and greens. His putter is the moneymaker, and he finished the 2020 season ranked No. 1 in strokes gained putting and 2nd in total putting. He was 13th in birdie average, so there is every reason to think he can keep up with what is expected to be a very fast scoring pace.
Seamus Power (66 to 1)
The only Irish-born player to win a Korn Ferry event is looking for his first PGA win, and it could come at a place like Corales as most of Power's best finishes have come at the Tour events that haven't featured the strongest fields. Seamus put up a T9 at the Barracuda Championship and a T12 at the Rocket Mortgage Classic in similar situations, and he missed just one cust after play resumed in June. Power was 5th at Corales in 2018 and remains a good fit for the course considering his weaknesses are not going to hurt him too much. Power is long off the tee and sacrifices some accuracy as a result, but the fairways here are wide, and that is good news for a player that already hits the 34th most greens on Tour. His macro putting stats are good-not-great, but the guy knows how to score and is 24th in putts per green in regulation, which helps net the 5th best birdie average per round. It would certainly be a surprise of sorts to see a relatively unknown player to most of the U.S. audience coming through for a win, but Power's ceiling is as good as anyone's in this field.
Head-to-Head Matches
Picks to win based on predicted scores for all four rounds. Check with your favorite sportsbook for single round matches and a variety of prop bets.
Henrik Stenson (-115) v. Pat Perez (-115) (pick to win: Perez)
A couple of venerable vets square off here, and it has been a while since they have been in the same field with Stenson playing just twice since the break. Experienced players like Henrik know how to keep the swing in shape during competitive layoffs, but there is always some rust to knockoff. Perez just turned in a T9 at the Safeway that featured a brilliant week on the greens, so look for him to have an early edge while Stenson gets his feet under him on an unfamiliar course. I think Pat can leverage that into a win as Corales is not overly demanding, and he can survive the fact that he is the more crooked driver of the two. Stenson would be a much more desirable play on a more challenging course as his tee-to-green and scrambling skills would eventually shine through, but on a lesser course, players can get away with more as mistakes turn into pars, not bogeys. Perez is traditionally the slightly better putter and does hit more greens than Stenson, and I think that directly equals a few more birdies this week and a head-to-head win.
Good luck and good golf!