The RSM Classic Analysis & Predictions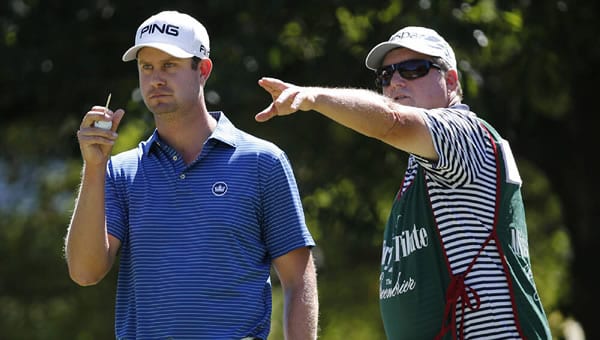 Event: The RSM Classic
When: November 19-22, 2020
Where: Sea Island Resort - Sea Island, GA
Watch: The Golf Channel
With the last Major of the 2020 calendar now in the books, the rest of the PGA Tour schedule will look like any previous season, and the march to the Tour Championship next September is already underway. The RSM Classic is on tap this week, and the event gets a bit of a field boost with several international players remaining in the states. Tommy Fleetwood, Louis Oosthuizen, and Jason Day lead that contingent, with Webb Simpson leading all betting favorites. Sungjae Im looks to keep his streak of strong results going, and this field is stocked with veterans like Brandt Snedeker and Zach Johnson. In its short history, The RSM has been friendly to some of the lesser-known players on Tour, with Tyler Duncan, Austin Cook, and Mackenzie Hughes winning in recent years. The scoring pace has been fast in many Tour events over the fall, and we should see plenty of birdies this week as well.
The Seaside and Plantation courses at the Sea Island Club will be used in the first two days of competition, with all play moving to the Seaside only once the weekend rolls around. Both courses play just under 7,100 yards, but the Plantation has additional par-fives and plays at par-72 with the Seaside at par-70. Scoring has been consistent over the years, with all winning totals falling between 14-under and 22-under par. Look for a close finish as eight of the ten previous Classics decided by just one stroke with five going to a playoff. During the 2019 edition, each of the top five finishers carded a round of 63 or better, so the ability to go low is almost a necessity to keep up. There are some very tricky tee shots here, and the proximity to the coast leaves the course exposed to the wind, but in general, there will be plenty of birdie opportunities for the field.
Each week, we take a look at the online betting sites and highlight the best values on the board. We make a short, middle, and long odds pick to win and break down a couple of popular head-to-head matches that you can find at any golf betting outlet. Odds and pairings for this week can be found at Bovada. Here are our picks to win the 2020 RSM Classic.
Harris English (22 to 1 odds to win)
English was not in the Augusta field as The Masters had to draw a hard line to keep the field size in order, but he should have been with a strong summer finish that included a 2nd place finish at the Northern Trust and a T12 at the Tour Championship. He has kept up the good play in the fall with a solo fourth at the US Open and a T10 at the CJ Cup. He should be a good fit for Sea Island with the 9th best GIR rate and the 18th best overall tee-to-green game. English ranked 18th in strokes gained putting in 2020 and turned in a top-ten scoring average on the 34th ranked birdie average. There are a handful of tough up and down spots around these greens, but Harris was the 6th best scrambler last season and ranked 27th in strokes gained around the greens. He didn't win last season but had a few close calls, and I think he is still in top form.
Justin Rose (40 to 1)
Rose was unquestionably the best player over more than two seasons in 2018-19, and even his up-and-down 2020 included a T9 at the PGA Championship and a T3 at the Schwab immediately out of the CoVid break. He was in the mix at Augusta through two rounds before a third-round 76 pushed him back to a T23 finish, but I still saw the flashes of a player that can easily win on Tour. At 40 years old, Rose is officially a greybeard among the new generation of young stars, but I think that helps at Sea Island, where a more methodical approach is key. He still has the pop to get it out there over 300 off the tee and, importantly, still hits over 60% of his fairways. He finished last season ranked 36th in birdies, and I think that is enough for a player that is not overly mistake-prone. There is a lot of sand at Sea Island, and Rose was 9th last year in sand saves.
Charles Howell III (70 to 1)
Howell is the 2018 RSM champion and has three other top-ten finishes at Sea Island to make this a comfy spot for him over his career. He was solid over the early part of 2020 before fading during the summer, but he did have a T3 at the 3M Open in late July, and that event profiles similarly to what we should see this week. He's been exceptionally strong on the greens this fall, ranking 5th in strokes gained putting, and is routinely one of the best each week around the greens. That short game prowess increases efficiency, and Howell's scoring numbers are always better than his raw birdie percentage. He was 30th at the US Open, and while that doesn't sound awfully impressive, he was one of the few that kept it on the rails all week, and he did so with good approaches and solid putting. That is his strength and the correct recipe at Sea Island, so it is not surprising to see his positive trend here over the years. He hasn't won on Tour since the 2018 RSM, but I think he can recapture the magic this week.
Head-to-Head Matches
Picks to win based on predicted score after all four rounds. Check with Bovada for single round pairings and a variety of prop bets.
Brian Harman (-115) v. Jason Kokrak (-115) (pick to win: Kokrak)
I think this is a noteworthy pairing this week as Kokrak owns an advantage in nearly every statistically meaningful category. He leads in driving distance, fairways and greens hit, putting, birdies and scoring. Kokrak is also better in overall tee-to-green performance and won just a few weeks ago at the CJ Cup. He does have two missed cuts this fall while Harman has none, but Kokrak has three top-10 finishes over that span, while Harman's best finish was a T13. I don't think Sea Island is a tough enough venue to allow Harman to use his consistency to get ahead, and it will be Kokrak and his 9th ranked birdie average that will get ahead and stay ahead. The lopsided look of the stats here actually gave me pause as the books rarely make a mistake, but I think they missed tabbing Kokrak as a significant favorite, and I will get money on him ten out of ten times in this situation.
Corey Conners (-115) v. Sebastian Munoz (-115) (pick to win: Conners)
Munoz is going to be a trendy pick this week in both betting and fantasy circles as he hasn't missed a cut this fall, but I like Conners here as he has won the last two against Munoz, including at The Masters, and has two top-10's in his previous seven starts. The players are roughly the same length off the tee, but Conners finds more fairways and a few more greens as well. The putting and scoring numbers are relatively close, with neither player owning a considerable edge in the macro sense but look for Conners to pull ahead as he is the better player off the tee overall and Sea Island rewards the well-placed drive. This is likely a close match with both players riding some strong recent results, but Conners has the better profile to push into the top-10, while I think Munoz is closer to the 20-to-25 range.
Lastly, you're probably aware, but we also give out FREE daily football, basketball and baseball picks! Check'em out!
Good luck and good golf!