Indiana Pacers vs. Portland Trail Blazers Pick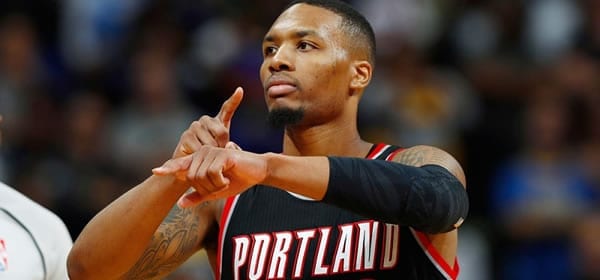 Indiana Pacers (44-26, 35-34-1 ATS) vs. Portland Trail Blazers (42-27, 39-30 ATS)
When: Monday, March 18th, 2019 – 10:30 pm ET
Where: Moda Center – Portland, OR
TV: ESPN
By: Kyle Cash, NBA Basketball Handicapper, Predictem.com
Point Spread: IND +4/POR -4
Total: 213.5
Last Night in the NBA
There was quietly a very interesting afternoon of NBA hoops, but nobody seemed to care. The sports world is abuzz upon the release of the NCAA Tournament bracket from the Selection Sunday show, and the NBA has to take a backseat to the main event for the next couple of weeks. Be honest – you didn't pay attention to any of the NBA action, and other than the Sixers game on in the background while I did some spring cleaning, neither did I. Late March is for one thing, and one thing only: the day of reckoning is upon us.
Elsewhere in the NBA, Joel Embiid and Giannis Antetokounmpo battled mano a mano in what can only be described as a Clash of the Titans, the Pistons continued to pad their playoff resume with a victory over the Lowry-less Raptors, and something happened in Madison Square Garden that is honestly impossible to wrap my head around. Go back in time and inform past-me of what happened to LeBron today to end the game, and he'll call you a liar. Although, to be fair, I've been a Mario Hezonja fanboy since he was drafted 5th overall by the Magic, so 21-year old Kyle probably would've assumed Hezonja was a household name by this point.
We picked up a solid W backing Stephen Curry over Russell Westbrook the other night, so let's keep the ball rolling as the Indiana Pacers head into Portland to take on the Blazers. C.J. McCollum tweaked his knee and is going to be watching this game from the sidelines, so set your clocks accordingly: it's Dame Time. Online sportsbooks, Bovada and 5Dimes believe Portland owns a 4-point advantage at home with the total projected to be a paltry 213.5 points. Defensive battles in the NBA on national television on a week when no casual fan is watching? Just our luck.
Day Late and an Oladipo Short
The NBA's Little Team That Could is finally running out of steam as they approach the top of the hill, and it appears as though Indiana is just about out of magic tricks to keep their season alive. Indiana's 2nd-ranked defense and 23rd-ranked pace has kept them afloat, but the clock is about to strike midnight on their Cinderella story as Boston and Philadelphia round into playoff form. Without a superstar leading them, Indiana hasn't been able to get to that extra gear that the rest of the East's elite possess, and I'm afraid that their once-promising season has an expiration date that is fast approaching.
In order to stave off the cold hands of death, Indiana would be wise to continue to fight for first-round home-court advantage, and a road victory in Portland would do them wonders. As I've spoken about many times with the Clippers, there is a value in having 8 or 9 guys on your team that do not visibly suck. All five of Indiana's starters could be meaningful contributors on any team in the league, and Myles Turner has the best chance of rising to superstar status of any of their remaining players. Averaging a league-leading 2.8 blocks per game in his age-22 season, Turner is showing signs of blossoming into the well-rounded, hyper-skilled center that Indiana thought they were getting when they drafted him. To summarize: Nurkic vs. Myles is going to be fun.
GET TODAY'S BASKETBALL BEST BET FREE ON A RECORDED MESSAGE! CALL 1-800-546-7217 NOW!
If Turner's ever-present switch decides to click "off" tonight, Indiana still has the pieces to compete. Wesley Matthews has been a welcome addition, Collison, Bojan, and Thad Young are grizzled veterans, and Sabonis is two years away from being a very interesting free agent candidate. Portland has some versatile, athletic weapons as well, but Indiana's scheme and professionalism could serve them well in a game where McCollum's absence may loom large. After three months of successful Oladipo-less basketball, you should know by now – don't sleep on the Pacers.
Dame Late and a Dolla Short
Works better for Portland, doesn't it? Oh well. On the day that Duke men's basketball gained the number one overall seed in the NCAA tournament, it's only fitting that the man who nearly drowned their program and sent Coach K into an early retirement potentially had his season ruined. If there is any evidence that K has mystical powers, McCollum's injury perfectly coinciding with Duke's reincarnation as the premiere power conference team in all of college basketball would be high on the list. C.J.'s 15th-ranked Lehigh team that took out the 2-seeded Blue Devils in 2012 really made Coach K look at his roster and think, "Man, you know what I need? Less Plumlees." And now, seven years later, K has already secured the next LeBron in Zion while literally laying the groundwork for collecting the other next LeBron in LeBron James Jr. In other words, if you hate that Duke has abandoned its mission statement of finding sleek-looking white dudes that we love to hate in favor of five-star prospects that can burst through shoes at will, blame C.J. McCollum.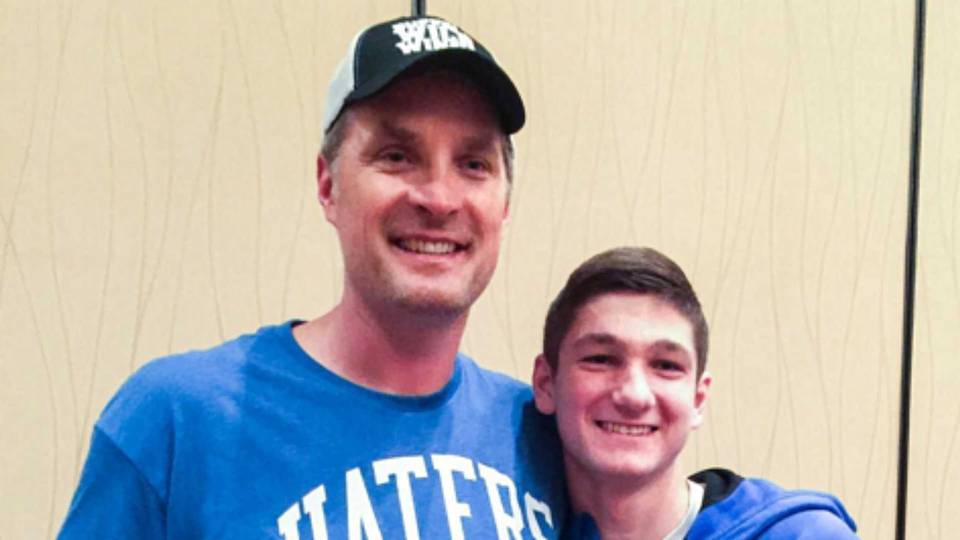 But for now, let's simply grieve his loss and pray for his speedy recovery. As for the Blazers, it's time to really see what Dame is capable of doing. All of Portland's starting five are important to the success of the team, but McCollum's absence is a big hit to the offense. The Blazers' attack has been about 10.2 points per 100 possessions worse with McCollum on the bench this season, and with only a single creator in Lillard left, they become awfully one-dimensional.
Despite this and the fact that Indiana's defense is stout, Damian Lillard can still be nightmare to game plan against. With McCollum off the floor, Lillard's usage rate this season skyrockets to a Westbrook-ian 39.5%, and his per-36 splits are disgusting: 36 points, 6 rebounds, 6 assists. This game is simple: nobody on Indiana has the offensive firepower to go toe-to-toe with one of the best point guards in the NBA, and this is Portland's game to lose. If there was ever a time for Lillard to separate himself from the Conley's and DeRozan's and the *whispers* Jimmy Butler's of the world and prove his superstar status once and for all, it's now. Let's do this thing, Dame.
Best Bet
If you've been following along with me daily, you'll know that trend lines aren't the most important factors in the world to me. A lot of it is based on a statistical trick that our brain plays on us. If you're standing at a roulette table and there are five consecutive "black" numbers, your brain automatically says, "Well, the next one has to be red. Law of averages." But each individual roll has nothing to do with the preceding event – every roll has a sub 50% chance of coming up red. And that is where my skepticism arises as it pertains to trends. Each individual game is its own singular event, and while human error is heavily involved with fatigue, mood, injuries, etc., believing in a statistic that says "Team A has won 5 out of its last 6 games on the road as 5-point or less underdogs" is how you end up getting bankrolled.
Early Super Bowl Picks and Odds!
With that being said, we do have a season of data that tells us 2 things: 1) Indiana is a much better home team than road team and 2) they have feasted on bad teams and fallen to good teams. Indiana has a respectable 17-17 record on the road this season, but they are only 6-14 as an away underdog and are the 3rd-worst team in the league ATS as a road dog (8-12). Portland, meanwhile, is 25-9 this season as a home team, and even though CJ McCollum is down for the count, they have the 7th-biggest home crowd and should be able to soldier through without him. If this trend line doesn't work for us, we're swearing it off forever. But numbers never lie, and neither does Kyle Cash. Blazers all day.
Final Score Prediction: Portland Trail Blazers 109 – Indiana Pacers 99