Betting NFL Team Season Win Totals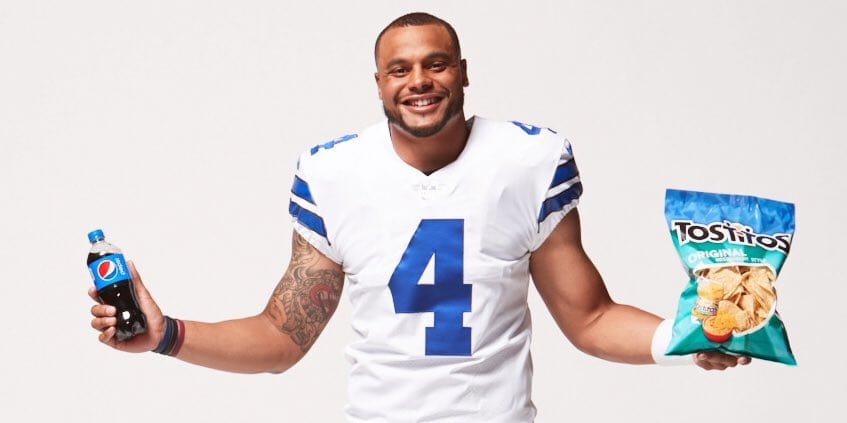 2019 NFL Season Win Totals
The 100th NFL Season in on the horizon and teams are starting to take shape after free agency and the NFL draft. 5dimes has posted season win totals for each team. Let's look for some value in these numbers and see where the best plays are. As a general rule, more teams will finish Under their season win total than over. The total of all of the 5dimes win totals (also offered at BetAnySports) is 259.5, with fonly 256 games and the probability that there will be 1 or 2 ties that is 3 to 5 more wins there are to go around. Last year 17 teams were under their win total compared to only 15 going over, so there are certainly opportunities to go Over. We'll look division by division starting with the NFC with some thoughts for each team.
NFC East
Philadelphia Eagles, Under 9½, +135
Carson Wentz is expected to be 100% healthy after missing the 2018 Eagle playoff run with a back injury. The betting public is jumping on the Eagles with an anticipation that a healthy Wentz will guarantee double digit wins in Philly. But the Eagles managed only 5 wins in 11 Wentz starts last year, and if he goes down Nick Foles will not be around to step in and work his magic. The Eagles defense regressed last year to 12th in points allowed and 23rd in yards per play. The offense was also middle of the pack so the narrative that this is an elite team did not hold true last year, and there were not any significant free agents signed to move the needle. Philly had to win 4 out of their last 5 last year to get to 9 wins and 2 of those were against the Redskins with 3rd string quarterbacks. I expect the Eagles to be in the .500 range again this year, with 9 wins being a likely ceiling. Under 9½ is the play.
Dallas Cowboys, Over 9, +110
The Cowboys have won 10, 9 and 13 games in their last 3 seasons and their roster coming into 2019 is better than it has been going into any of those seasons. Amari Cooper will be with the team for all 16 games. QB Dak Prescott improved after Cooper was acquired and Dallas won 7 of 9 with Cooper to win the division. The defense is one of the best in the league, with linebackers Leighton Vander Esch and Jaylon Smith forming what could be the best tandem of middle linebackers in the league. The D finished 2018 allowing the 6th fewest points and 7th fewest yards. Ezekiel Elliot and the offensive line control the ball and can melt the clock in the 4th quarter. Dallas won 9 of 12 one score games last year which could open the possibility to some regression but they were the best team in the division last year including beating the Eagles in week 10 in the city of brotherly love with Wentz under center. The Cowboys closed out the year as one of the hottest teams going and should continue that into this year. My favorite play in the NFC East is the Cowboys over 9 wins.
Washington Redskins, Over 6½ , +105
The Redskins were leading the division last year before Mark Sanchez was put in the week 13 game. Alex Smith had led the team to 6 wins in the first 9 weeks and the Redskins were on the path to a playoff berth. Colt McCoy could have kept the team on the path but he broke his leg in week 13 and the wheels fell off. Case Keenum is expected to start the '19 campaign and should be able to run Jay Gruden's offense as well as Smith did. Dwayne Haskins was selected with the 15th overall pick and will try to impress Gruden in the pre-season and win the job. Darrius Guice and Adrian Peterson will handle the rushing duties with Chris Thompson working on third downs. The defense was solid last year especially early in the year and picks up Safety Landon Collins and Linebacker Reuben Foster. Washington hasn't got a lot of off-season love, but I think they get to 7 wins.
New York Giants, Under 6, -120
Eli Manning is back for his 16th season, which will probably be his last in the Big Apple. Manning's heir apparent is Daniel Jones from Duke who the Giants selected with the 6th overall pick. Jones will undoubtably take over at some point this season. Superstar receiver Odell Beckam Jr. was traded to the Browns, but Golden Tate joins Sterling Shepard and Evan Engram to form a serviceable receiving trio and Saquon Barkley is as good as any running back in the league. The O-Line was a liability last year and has added Kevin Zeitler from the Browns. Eli needs a clean pocket at this point of his career and any rookie needs time to have a chance against NFL defenses and this O-Line will struggle doing that. Speaking of defenses, this will again be the weakness of the Giants. They were in the bottom 10 in most defensive catagories and only managed 30 sacks. Safety Landon Collins is now in Washington and Olivier Vernon and his team leading 7 sacks has taken up residence in Cleveland. It's hard to see how the defense is going to get off the field and give the offense a chance. This season sets up as another lost season for the Giants and it's hard to see how they get more than 6 wins.
NFC North
Green Bay, Under 9½, -130
Matt LaFleur takes over as head coach after 13 years of Mike McCarthy leading the Pack. There were multiple reports of friction between Aaron Rogers and McCarthy and of course the franchise QB won that battle. Now Rogers gets LaFleur who was most recently coordinating the 27th ranked Titan offense. LaFleur will run a timing based offense that is a 180 degree change from McCarthy's style of expecting receivers to win one on one and Rogers to find the receiver that can win his match up. Randall Cobb left in free agency and Green Bay didn't add any receivers to help Davante Adams so 2018 2nd year guys Marcus Valdes-Scantling and Equaminius St. Brown will have to perform better than they did last year. The Pack defense was bottom third of the league but they did add linebackers Preston Smith and Za'Darius Smith as they let long time fan favorite Clay Matthews walk. The defense won't be much better and the offense isn't unstoppable like they have been in the past. Lean under for the Pack.
Chicago, Over 9, -110
The Bears will look to build off of last year's 11 win campaign that brought home their first division title since 2010. There are not a lot of personnel changes in Chicago but Vic Fangio will not orchestrate the defense that may have been the best in football in 2018. Chuck Pagano takes Fangio's place and will try to replicate allowing opponent offenses the fewest points in the league. The key pieces including Kalil Mack will all be back and with that much talent and ability to pressure opposing quarterbacks, it is a good bet the Bear defense will again be close to the top in most statistical categories. Mitchell Trubisky will be in his second year running Matt Nagy's offense and looks to build on his successful '18 season. He will be throwing to the same receiving group this year but lead running back Jordan Howard was sent to Philadelphia, so rookie David Montgomery will probably lead the ground game. Chicago returns their offensive line and should be able to get to consecutive double digit wins for the first time since 2005/6.
Minnesota, Over 9, -120
Kirk Cousins showed up in the Twin Cities with hopes of pushing the Vikings over the hump to the Super Bowl but instead Minnesota only managed 8 wins and didn't make the playoffs. The offensive line was again a huge liability so the team invested their first round pick in Center Garrett Bradbury and signed guard Josh Kline in free agency. The skill players of Dalvin Cook, Adam Thielen and Stefon Diggs are as good as any set going, so if the improvement in the line happens, the Vikings will put points on the board. The trademark of Mike Zimmer's teams has always been their defenses and this year should be the same. Last year's team finished 9th in the league in points allowed and 4th in yards allowed and they are returning all of the key pieces. This one is tough, but a slight lean for the Vikes to win 9 or more games again in 2019.
Detroit, Under 6½ , -105
Matt Patricia's first year as Detroit's coach didn't go as planned. He took a team that had been winning 9 games per year and won only 6. Patricia has followed the lead of multiple Bill Belichick disciples and focused on establishing the Patriot-Way at his new home. At some point these guys will learn that without Tom Brady and Belichick, the Patriot-Way doesn't work. Patricia decided to move on from Jim Bob Cooter as Offensive Coordinator and replace him with Darrell Bevell. This would imply the Lions will move the focus of their offense away from Matt Stafford and onto Kerryon Johnson and the running game. This strategy might work if Detroit had a lock down defense but Detroit was middle of the pack in almost all defensive categories. They let Ziggy Ansah leave in free agency and replaced him with Trey Flowers, previously of the Pats. Detroit will be underdogs in all 6 of their division games. If they only go 2-4 against the NFC North they will have to win 5 of their non-division games to cash an Over ticket. Stafford has some off-field issues that may impact his play, making this a strong under play.
NFC South
New Orleans, Under 10½, -130
Drew Brees is a first ballot hall of famer chasing his second Super Bowl title. The last 2 years he has led the Saints to the edge but in each year an unbelievable play ended their season. Brees returns for his 19th and possibly final season to make one more run. New Orleans has won 24 games over the last 2 years and has the highest win total in the NFC. They landed tight end Jared Cook in free agency to give Brees another target, and replaced Mark Ingram with Latavius Murray to complement Alvin Kamara in the backfield. The defense was solid again last year and played better down the stretch. They need 2nd year pass rusher Marcus Davenport to elevate his game and spend a lot of time in opponents' backfields to get to 11+ wins for the third consecutive year. I look for the Saints to step back this year. After 2 years of getting their heart ripped out in January, I think the Saints run out of gas this year. Brees showed signs of slowing down in the second half of last year and the offense wasn't as potent. I'm leaning to 10 or fewer wins for the New Orleans.
Atlanta, Over 9, +115
This is the best play in the division. Atlanta's offense was 10th in points and 5th in yards per play. They lost running back Tevin Coleman, but will bring back the balance of their skill players, including a healthy Devonta Freeman who only played in 2 games in 2018 due to injuries. Dirk Koetter returns to his previous post of Falcon Offensive Coordinator which should be a positive transition for QB Matt Ryan. The weak link last year was their defense and it was primarily weak due to injuries. Their starting safeties Ricardo Allen and Keanu Neal and stud linebacker Deion Jones combined to miss a total of 39 games. These were cornerstone's in Dan Quinn's defense and it was impossible to replace all 3 during the season. They should all be back and healthy this year, so the defense immediately becomes a better unit. Atlanta should rebound from their injury plagued 2018 to again compete for the division title and get in the playoffs. I think they get to at least 9 wins.
Carolina, Under 7½ , +110
Cam Newton's shoulder gave out halfway through the 2018 season. With Newton healthy in the first half of the year, the Panthers were 6-2. With Newton hampered or out in the second half of the year, the Panthers were 1-7. Cam had surgery after the 2018 season and midway through the off-season he has not thrown a football and there is no schedule for him to throw. If Cam were to sit out the season, Carolina's win total would probably be 4½. With Cam's playing style resembling a bowling ball, even if he is healthy coming into the year, it's hard to see him playing 16 games without aggravating the injury. Running back Christian McCaffrey is one of the most versatile players in the league but he won't be able to carry the team. Carolina's defense had the 5th worst yards per play last year and were 27th in sacks and Julius Peppers has retired and Thomas Davis is no longer a Panther. Gerald McCoy will help the line but will not return this defense to being one of the best in the league. I like the Panthers under 7½.
Tampa Bay, Over 6½ +105
Bruce Arians takes over in Tampa and this could be just what the doctor ordered for quarterback Jameis Winston's career. Winston has the tools to be a top 10 quarterback and makes highlight reel plays to justify the ranking, but he also still makes mistakes a rookie would make. Arians coached the Cardinals for 5 years and won 48 games over that time span, winning 7 or more every year. This will be a bit of a challenge this year as the Bucs have been south of 7 wins the last 2 years and lost some talent. DeSean Jackson and Adam Humphries combined for 117 catches last year and have left town. Chris Godwin is a high upside receiver and should flourish as a starter across from Mike Evans. Second year running back Ronald Jones or Peyton Barber will have to elevate their game and give Arians a threat out of the backfield. Todd Bowles joins Arians as Defensive Coordinator and should be able to make the defense more respectable in 2019 – which won't be hard considering they may have been the worst defense in the league last year. The addition of 5th overall pick MLB Devin White makes for a formidable front 7, but the secondary has some question marks. Bowles will dial up blitzes to pressure opposing quarterbacks and try and get turnovers. This team will play a lot of high scoring games this year and I think in the end Arians and Bowles will have them on top in at least 7 of those game.
NFC West
LA Rams, Under 10½, -130
The Super Bowl hangover sets in on the Rams this year as they defend their 2018 NFC crown. Sean McVay opens his third season after notching 11 and 13 wins in his first 2. Quarterback Jared Goff will be playing for a contract this season and should have Cooper Kupp back from his torn ACL. Even though Kupp averaged only 5 catches per game, the Rams were a much better team with Kupp on the field. The big question is how much All Pro running back Todd Gurley will be on the field and how effective he will be. Gurley never recovered from a late season knee injury and the talk of the off-season has been that Gurley will continue to be restricted by the knee. The selection of Memphis running back Darrell Henderson suggests the Rams believe Gurley will not be able to be a workhorse back in 2019. Defensively the Rams lost Ndamukong Suh but picked up veterans Clay Mathews and Eric Weddle to join defensive superstar Aaron Donald. The defense was 20th in points allowed and 27th in yards per play and does not look like it will be better this year. Look for the Super Bowl hangover to set in and the Rams to fall back and max out at 10 wins in 2019.
Seattle, Over 8½ , -130
2018 started as a rebuilding year for Pete Carroll and the Seahawks but after a 4-4 first half of the season they put up a 6-2 record down the stretch to make the playoffs. QB Russell Wilson has played 7 seasons in Seattle and has won 9 or more games in each of those seasons. The defense has been pedestrian in the last 2 years, but it hasn't brought the team down to 8 or fewer wins. Wilson will have to work his magic without Doug Baldwin on the outside as injuries have finally pushed Baldwin into retirement. Seattle selected Ole Miss receiver D.K. Metcalf to fill Baldwin's spot opposite Tyler Lockett. Metcalf should be a perfect fit in Seattle as he is an athletic freak, can stretch the field and win when plays break down – which is Wilson's strength. Carroll will again lean on the running game with Chris Carson and Rashaad Penny. The defense continues the rebuild and let Frank Clark leave but held on to linebackers K.J. Wright and Bobby Wagner. They are a work in progress but should be able to continue improving under Carroll and DC Ken Norton Jr. There are a lot of reasons to think this is the year the Seahawks fall back to the pack, but the lean is to trust Carroll and Wilson to get to 9 or more wins.
San Francisco, Over 8, -110
This is my favorite play not only in this division, but on the whole board. The 49ers come into 2019 with probably the most improved defense in the league, and the most improved quarterback starting in 2019 compared to the QB that played the second half of 2018. The 49ers ranked 22nd in sacks last year and have addressed that by signing Dee Ford in free agency and drafting Nick Bosa with the 2nd pick in the draft. This combo could add 20 or more sacks and will significantly move the Niners up from their 28th ranking in points allowed. They probably have the best defense in the NFC West. Jimmy Garoppolo returns from his torn ACL to lead the offense. Jimmy G set the league on fire at the end of 2017 and hopes were high in 2018 before going down in game 3. Coach Kyle Shanahan is one of the best offensive minds in the league. Running back Tevin Coleman is added to the backfield to go with Matt Breida and Jerrick McKinnon to provide Shanahan with multi-dimensional weapons out of the backfield. But the most feared weapon in San Francisco is tight end George Kittle. Kittle averaged over 15 yards per catch on 88 receptions and will compete with Travis Kelce to be called the best tight end in the league. This team had a season win total of 9 last year, and this year's team – especially the defense- is head and shoulders better than last year. I love the Niners over 8, and also like 5dimes offer of +1400 for Niners to win the NFC.
Arizona, Under 5, +100
Arizona earned the right to have the first pick in the 2019 draft by having the worst record in the league last year and there is a pretty good chance they repeat that performance this year. Steve Wilks was one and done as head coach in the desert and is replaced by college coach Kliff Kingsbury. Kingsbury convinced the Cardinal brass to ship out Josh Rosen and pick Kyler Murray to run his Air Raid offense. Murray is an intriguing talent and is some combination of Michael Vick and Russell Wilson, but expecting him to step in and win NFL games is a stretch. David Johnson is one of the best running backs in the league and should have a bounce back season. Other than Johnson, the Cardinals will count on 2nd year receiver Christian Kirk and ageless Larry Fitzgerald to catch Murray's passes. Arizona had one of the worst offensive lines in the league in 2018 and addressed the issue by adding oft injured Marcus Gilbert and underachiever J.R. Sweezy in free agency. The defense ranked 26th last year in points allowed and will be without stud cornerback Patrick Peterson for the first 6 games of the season. This strikes me as a team on a 2 year rebuild program. The Air Raid offense will have to score in the 30s week in and week out to cover for their defense that might be on the field more than 35 minutes per game. It's hard to bet on an NFL team winning 5 games or less but it is impossible to bet on this team winning 5 or more.
AFC East
New England, Under 11, +115
The Patriots roster has no business being expected to win 11 or more games to cash Over win tickets in 2019. If this roster had any other QB/Head Coach combination other than Tom Brady / Bill Belichick, the win total would be between 6 and 9 wins. There is no position group except possibly the secondary that is top 5 in the league. Of course with Brady and Belichick the team expectation is 11+ wins. And why not, the Pats won 12 or more from 2010 through 2017 before putting up 11 wins last year. However, at some point this run has to end. Tight End Rob Gronkowki's retirement may be the driver that finally puts a dent in the Patriot's armor. Gronk was the best tight end in the history of the game and even playing last year at less than 100% teams had to double team him and Brady could go to him when the game was on the line. My logic to look under the total is the weakness of the receiving corps, the lack of a pass rush and that Brady has to slow down at some point. The outside receivers will be Phillip Dorsett and rookie N'Keal Harry. Without Gronk teams will be able to focus on Julian Edelman and the running backs and possibly make Brady hold the ball longer and put pressure on him. New England's defense was 30th in sacks last year and lost 7½ of those sacks when Trey Flowers left. They added Michael Bennet, but overall they will not pressure the quarterback. Regarding Brady, at some point he has to lose the battle to father time, and this might be the year. This is a very small lean to the under, as betting against the Pats has never proven profitable. The right play is probably to pass on this one and find something else on the card.
New York Jets, Over 7½ , +100
I think this is the year that a team gives the Patriots a run for the AFC East crown, but I am not sure if it is the Jets or the Bills. I like both to go over their season win totals this year. New York brings in Adam Gase who wore out his welcome in South Beach. Gase takes a lot of criticism for his years in Miami, but he won 7 games last year with Ryan Tannehill and Brock Osweiller behind center, so having Sam Darnold will be a big step up. Darnold lived up to his draft pedigree of being the 3rd overall pick in the 2018 draft, looking better as the season progressed. Le'Veon Bell got his big contract in the Big Apple and should be the focal point of Gase's offense. Gase has publicly questioned Bell's big contract, but that shouldn't stop him exploiting Bell's versatility. We should expect to see Bell lined up and getting the ball all over the field. Gregg Williams takes over a defense that was 29th in points allowed but 16th in yards per play. C.J. Mosely comes over from Baltimore to be the quarterback of the defense and then New York added Quinnen Williams with the third pick in the draft. The defense should improve and keep New York in games. I like the Jets to make it to 8 wins and possibly make a run at the Pats in the division or a wild card berth.
Buffalo Bills, Under 6½ , +145
Buffalo also has a second-year quarterback that was drafted in the top 10 last year that lived up to his expectations. Josh Allen flashed signs of being a quality signal caller, winning 5 of the 11 games he started. Allen did a lot of his damage on the ground, rushing for 7 yards per carry and 8 touchdowns on the season. Allen gets a big upgrade to throw to with John Brown and Cole Beasley joining Buffalo as free agents. Brown is one of the league's best deep threats which fits Allen's strong arm, and Beasley will work the underneath routes out of the slot. The Bills lose the heart of their defense this year with Kyle Williams retiring. Buffalo addressed this in the draft picking Ed Oliver at number 9 overall. The Bills were number 3 in the league in yards per play against last year and head coach Sean McDermott is one of the best defensive minds in the game. Look for Allen to take a step forward and Buffalo's defense to stay stingy leading the team to at least 7 wins.
Miami Dolphins, Under 4½ , +135
The Dolphins are a hard team to put a bet on. As in the case of the Cardinals, it is hard to bet a team to win 4 of fewer games, but the Dolphins also seem to be on a 2 year rebuild program with new coach Brian Flores. 2018 10th overall pick Josh Rosen was gifted to the Dolphins by the Cardinals and will take over signal calling. Miami was 26th in offense last year and 27th in defense and didn't add very much talent to the roster. The only notable free agent they added was Ryan Fitzpatrick who is expected now to back up Rosen. The defense was 29th in the league with 31 sacks but let Cameron Wake leave in free agency and traded Robert Quinn. This represents 13½ of their 31 sacks that will not be on the roster this year. This team has the talent of a 3 win team so the play is under the 4½ win total but tread lightly on this one. NFL teams can win on any given Sunday and Miami has a unique home field advantage as it is hard for opponents to play in the Miami humidity.
AFC North
Cleveland, Under 9, +100
Cleveland finally ended their run of being the laughing stock of the league in 2018, primarily by ending Hugh Jackson's run as the head coach. Freddie Kitchens took over as offensive coordinator and rookie QB Baker Mayfield delivered as the starter to get the team to 7 wins. Kitchens is promoted to head coach this year and has a lot of talent but also a lot of personalities to manage. The Browns picked up Odell Beckham from the Giants and now along with Jarvis Landry and tight end David Njoku boast one of the strongest skill position groupings in the AFC. Nick Chubb proved he can carry the load out of the backfield after he took over as the lead back after Carlos Hyde was traded. Kareem Hunt was signed and will be available for the second half of the season after serving his 8 game suspension. Chubb and Hunt would make one of the best 1-2 punches out of the backfield. If Mayfield continues his progression and the suspect offensive line can slow down opposing pass rushes, this is a top 5 NFL offense. Defensively the Browns will not be as strong. The Browns added corner back Greedy Williams to play opposite Denzel Ward and took a chance on Olivier Vernon to rush the passer opposite of Myles Garrett. They traded away Jabril Peppers so their 21st ranked defense should play at about the same level as last year. I lean under for the Browns based on Kitchens inexperience and the powder keg of personalities he has to manage. Talent alone doesn't win NFL games and the Browns could just as easily implode as turn that talent into 10 wins. Lean under for the Browns.
Pittsburgh, Over 9, -125
This is my favorite play in the AFC North. Le'Veon Bell and Antonio Brown have taken their dramas to new teams so this year's Steelers can focus solely on football and proving that the team is more important than any one player, no matter how good that player is. QB Ben Roethlisberger and coach Mike Tomlin are on the hot seat to prove this more than the rest of the team and deliver a division championship and a deep playoff run. Roethlisberger is still one of the top QBs in the league. He threw for over 5000 yards last season and 34 touchdowns against only 14 interceptions. He will lean more on JuJu Smith-Schuster as his go-to-guy, and count on newly acquired Donte Moncrief and 2nd year man James Washington fill the gap left by Brown. The Steeler brass has proven very proficient at picking WRs, and they selected Diontae Johnson in the second round who could also push for playing time. James Conner made most fans in Steel City forget about Bell, racking up just under 1000 rushing yards and 500 receiving yards in 13 games. The defense finally replaced Ryan Shazier by moving up and selecting Devin Bush at pick 10. Dropping Bush into the defense that was 16th in the league in points allowed is a big upgrade. Pittsburgh won 10 or more games from 2014 to 2017 and managed 9 in 2018 despite the issues. Getting to 9 wins and probably double digits is the right side.
Baltimore, Under 8½ , -130
The Ravens turned back the calendar last year when Joe Flacco was hurt and they turned to Lamar Jackson who led the squad to 6 wins in their final 7 games to win the AFC North. Baltimore won games by embracing the running game, accumulating more rushing yards than passing yards in 6 of those 7 games. The formula couldn't win in the playoffs, but the Ravens appear determined to continue the plan this year. They signed Mark Ingram to bolster the backfield and didn't resign starting receivers John Brown or Michael Crabtree. They drafted WR Marquise Brown in the first round but Jackson needs more talent to develop as a passer. The defense will also probably take a step back in 2019. Pass rushers Za'Darius Smith and Terrell Suggs left in free agency along with the team's tackle leader middle linebacker C.J. Mosely. Safety Earl Thomas was signed to replace Eric Weddle which will upgrade the secondary. The defense was first in yards per play last year but will struggle to repeat that performance without a pass passer. Baltimore shocked the NFL world last year but that is not likely to repeat in 2019. 8 wins is probably the ceiling this year in Baltimore.
Cincinnati, Under 6, +110
Cincy has finally moved on from Marvin Lewis and replaced him with former Ram quarterback coach Zac Taylor. Taylor inherits one of the worst rosters in the league and a quarterback that has been just good enough to keep his job but not good enough to carry a team. A.J. Greene and Joe Mixon are high end playmakers but the offensive line is mediocre at best and the front office didn't add any skill position talent in the off season. The Bengals defense was 30th in the league in points allowed last year, last in the league in yards allowed and 28th in sacks. The Bengals only added B.W. Webb for secondary depth in free agency and didn't draft a defensive player until the 3rd round. It's not very likely the Bengals improve on last seasons 6 wins. Play the under for the Bengals.
AFC South
Indianapolis, Over 9½ , -145
There are 2 good plays in the AFC South and this is one of them. Indy started 1-5 last year as Andrew Luck and rookie head coach Frank Reich got their sea legs, then won 9 of their last 10 and a playoff game to close out the season. Luck regained his elite form and re-established himself as a top 5 QB. T.Y. Hilton and Eric Ebron were on the receiving end of many of Luck's passes and hauled in a combined 19 touchdowns. Ex Panther Devin Funchess will give Luck an additional target heading into 2019. Aside from Luck, the strength of the Colts in '18 was their offensive line. Luck was only sacked 18 times on the year. While Luck's success wasn't a big surprise, the defense was a very pleasant surprise in Indy. The Colts ranked 13th in points allowed and 10th in yards per play with a no-name defense. Rookie Darius Leonard became the face of the defense and earned All Pro honors for his work. The defense expects to be better this year with the addition of Justin Houston to pressure opposing quarterbacks. They also added rookie corner Rock Ya-Sin to add depth in the back half. The Colts won 10 games last year and are in a great spot to build on that performance with another double digit season.
Houston, Under 8½ , -135
The Texans had a roller coaster season last year, losing their first 3, then winning 9 in a row before splitting the last 4 of the season. Houston got man-handled by the Colts in the first round of the playoffs. The focus of the off season has been to improve the offensive line that allowed a league high 62 sacks. They added tackle Tytus Howard in the first round of the draft and signed free agent Matt Kalil. When quarterback Deshaun Watson has time to throw he can look for DeAndre Hopkins and Will Fuller who combine to a very solid wide receiver duo – as long as Fuller is fully recovered from his ACL tear and can stay on the field. The defense was 5th in the league in points allowed but 12th in yards per play. The front 7 is excellent but the secondary is a potential weakness. They added Safety Tashaun Gipson from the Jags to fortify the back end. Slight lean for the Texans to go under 8½ wins. This is a tough call as a lot depends on the offensive line.
Jacksonville, Under 8, -105
This is my favorite play in the AFC South, better than the Colts over primarily because of the better odds. Jacksonville has exceeded 5 wins only one time in the last 8 years. Now the season win total for the Jags is set at 8 based on the arrival of Nick Foles. I understand Foles has a Super Bowl MVP and win on his resume but he is not a quarterback that moves a perennial 5 win team to 9 wins just by showing up. Foles was in the perfect situation in Philly and he managed that situation. In Jacksonville, he is expected to carry the team and will be throwing to Dede Westbrook and Marquise Lee (if he is healthy) as his wideouts and Geoff Swain at tight end. The Jaguars have stuck with Leonard Fournette despite averaging 3.3 yards per carry last year and missing half the games with injuries. Their offensive line allowed the 3rd most sacks in the league and no improvements were made. The defense will be strong again. They were 4th in points allowed with the only weakness being sacking the quarterback and they added Josh Allen with the 7th overall pick to address that. But the team needs to be winning for the defense to dominate games and I don't think Foles moves the needle enough on this offense to make a significant difference. I look for the Jags to be in last place again in the AFC South, winning 5 or 6 games.
Tennessee, Over 8, -110
The Titans have notched 9 wins in each of the last 3 years and looking at this year's squad it wouldn't be much of a surprise if they match that number. Tennessee did a lot to improve their roster, they added Adam Humphries to improve the receiving corps, Roger Saffold to play on the interior offensive line and Cameron Wake to improve the pass rush. The Titans invested in their future with their first draft pick selecting Jefferey Simmons even considering he will miss this year due to an ACL tear. The defense was good last year and should repeat the performance this year. The Titans big question mark is quarterback Marcus Mariota. He has proven to be a capable NFL QB, but has not proven he can lead a team to double digit wins. With the additional talent added, the Titans should be able to get to 8 or more wins. Slight lean for the Titans over.
AFC West
Kansas City, Under 10½ , -145
Patrick Mahomes put his stamp on the league in 2018, throwing for over 5000 yards and 50 touchdowns and leading the Chiefs to 12 wins. Mahomes may be without playmaker Tyreek Hill pending an investigation into family abuse charges. Hill forces opponents to focus on him wherever he is at on the field as he is a threat to score every time he touches the ball. KC cut running back Kareem Hunt midway through 2018 for similar issues and replaced him with Damien Williams. Williams performed well over December and January but over a full season this is a downgrade at the position. This offense will still put up points and Mahomes will find other targets to fill the gap – possibly rookie Mecole Hardman, but the Chiefs won 5 games by less than a touchdown last year and those will be the games that are impacted by the loss of these elite skill players. Plus, the Chiefs game plan will generally be to outscore opponents as their defense will continue to struggle getting off of the field. The defense was 24th in both points allowed and yards per play and enters the 2019 campaign without pass rushers Dee Ford and Justin Houston. Tackle Chris Jones racked up 15 sacks last year but without the outside rushers teams will be able to give more attention to Jones. Betting on 11 wins is tough in the NFL. KC will still be a force to be reckoned with and Andy Reid is one of the best in the business, but the lean is to the under with uncertainties on offense and a defense that will not be very good.
L.A. Chargers, Over 9½ , -135
This is the time of year that pundits look at the Chargers roster and try to figure out how this team will not will not win 13 games and be a lock to represent the AFC in the big game. Then in about mid-October after they have found ways to give away 4 games and sit at 2-4 everyone wonders if they can make a run and get a wild card. This might be the last year the window is open for the Chargers and Rivers. Last year the Chargers got it together after starting 1-2 and marched to a 12-4 mark to tie for the best record in the AFC, then were embarrassed in the playoffs by Belichick and Brady. Rivers has one of the best receivers in the league with Keenan Allen, Mike Williams and tight end Hunter Henry and Melvin Gordon is a top 5 running back. The defense has elite pass rushers in Melvin Ingram and Joey Bosa and addressed their weakness stopping the run by picking DT Jerry Tillery. The Bolts also signed ageless linebacker Thomas Davis which is an immediate upgrade for the defense. The Chargers won 6 of 7 one score games last year, a feat that could mean they will regress, but it also could mean that Lynn and the team has learned how to win close games. If the latter is the case, 10 wins should be well within reach.
Denver, Under 7, -120
Denver is a hard team to peg this year. Last year they stood at 6-6 with a good chance to make the playoffs, then limped home losing their last 4 games and costing head coach Vance Joseph his job. Long time Defensive Coordinator Vic Fangio has finally gotten his chance to be the main man and takes over in the mile-high city. Joe Flacco comes over from Baltimore to replace Case Keenum at quarterback, which sounds like an upgrade with Flacco's Super Bowl experience but that was years ago and now he is a bottom 10 (probably 5) starting quarterback. Fangio tapped Bill Musgrave to run the offense so the Broncos are setting up as a run the ball and win with defense type of team. Phillip Lindsay rushed for over 1000 yards as an undrafted rookie last year and along with fellow 2nd year man Royce Freeman will be the center of the offense. Iowa tight end Noah Fant was the first-round draft choice and along with Courtland Sutton will be the primary passing targets until Emmanual Sanders has recovered from his torn achilles. Von Miller and Bradley Chubb form one of the NFL's premier pass rushing duos and Fangio should be able to elevate this defense from last year's ranking at number 13. But to win more than 7 games in the 2019 NFL, teams have to be able to score and I don't see Flacco and a good running game being able to pull that off. Denver opens with 4 very tough games and if they open 0-4 Fangio could turn to rookie QB Drew Lock. Under 7 for the Broncos is a very good play.
Oakland, Over 6, -120
Year 2 of the Jon Gruden era kicks off in Oakland with a significantly stronger roster in Silver and Black. Derek Carr will throw to All Pro receiver Antonio Brown on one side, former Charger Tyrell Williams on the other side and have J.J. Nelson as a deep weapon. Alabama grad Josh Jacobs takes over in the backfield and will be a big upgrade over the committee that filled the position last year. Oakland's offense was 28th last year in points. These changes along with Carr being in the second year running Gruden's offense should produce better results. The question is can the defense do their part. Last year Oakland allowed the most yards in the league, primarily because they put no pressure on opposing quarterbacks – only recording 13 sacks. Oakland selected Clemson pass rusher Clelin Ferrell at number 4 overall and also selected Maxx Crosby from Eastern Michigan as a raw pass rusher that may pay dividends. The defense added some additional pieces to fit into DC Paul Gunther's scheme and it has to be better than last year. The Raiders over 6 wins is my favorite play in the AFC West. The offense will be better this year which will keep some of the pressure off of the defense. 6 or more wins is the play for the Raiders.
STOP LOSING TODAY! START WINNING WITH DOC'S TEAM OF PROFESSIONALS! GET A FREE NO STRINGS ATTACHED $60 FOR THIS WEEKEND'S GAMES!