[et_pb_dcsbcm_divi_breadcrumbs_module hide_homebreadcrumb="off" homebreadcrumbtext="Home" separator="sep-raquo" hide_currentbreadcrumb="off" homebreadcrumborientation="left" _builder_version="3.8″ fontsbreadcrumbs_font="Lato||||||||" fontsbreadcrumbs_text_color="#000000″ fontsbreadcrumbs_font_size="15px" fontsbreadcrumbs_line_height="16px" fontsseperator_font="||||||||" fontsbreadcrumblinks_font="||||||||" fontsbreadcrumblinks_text_color="#2567cf" custom_margin="25px|||" custom_margin_phone="30px|||" custom_margin_last_edited="off|desktop" custom_css_main_element="font-family: Helvetica Regular;" disabled="on" global_module="3641″ saved_tabs="all"][/et_pb_dcsbcm_divi_breadcrumbs_module]
Betting On Length of National Anthem for Super Bowl 53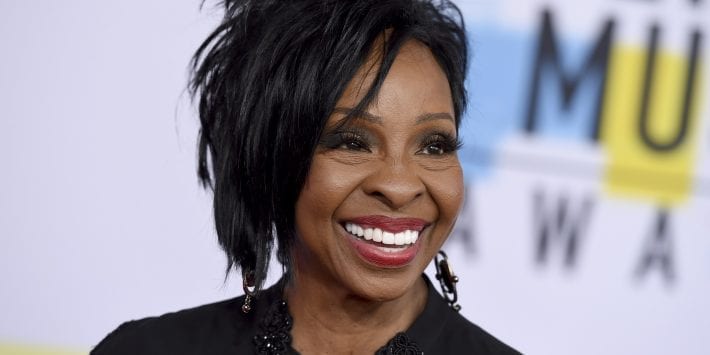 Super Bowl LIII National Anthem Betting
All odds taken from 5Dimes. Bettors should price shop all of the top sportsbooks to make sure they are getting the best return on their prop wager.
It seems weird to be breaking down the every move of treasured Motown songstress Gladys Knight as we approach the Super Bowl. We should be thinking about football, not singers, right? Well, the Super Bowl opens up the betting a bit, where we consider things we normally wouldn't. Usually when watching football, you hear bettors bemoaning what's happening on the field. In the Super Bowl, it's not uncommon to hear a bettor swearing out loud right after the anthem, realizing he made the wrong pick. It's a weird situation. People who don't know any better would think they are in the midst of crazies. And they're probably right.
Granted, there's a dash of degeneracy that goes with handicapping some of the crazy prop bets and more so the singing of the National Anthem. But this is the one time of the year where you get a pass for more speculative kind of betting, as long as it's kept somewhat in check. This bet gives you an opportunity to have a leg-up before the game even begins. Let's try to break it down and see if the Anthem will go over or under the posted time.
National Anthem: 110 Seconds: Over: -115, Under: -125
Above you see the median total for Gladys Knight singing the National Anthem. There are some slight variations where you can play with a the total a bit, along with shifting odds, but this is the central total—110 seconds or a minute and 50 seconds.
Singer Breakdown
Still beautiful at 74, Gladys Knight is one of the foremost singers in American history. Her genre is soul, R&B, and gospel music. The style is worth mentioning. Looking back at the last ten Super Bowl renderings of the Anthem, soul singers averaged 142 seconds, as compared to 120 for pop singers, 115 for country singers, and 114 for opera. Comparing other singers with a style resembling Knight, Lady Gaga clocked in at 129 seconds, Alicia Keys at a fat 155 seconds, Christina Aguilera at 116, and Jennifer Hudson at 130 seconds. All would be "over" for this bet.
Typically, soul singers put a little extra mustard on the lyrics. Whereas a country singer would say "and the rockets red glare," a soul singer might be inclined to say "and the rockets red glaaaaaaaaaaaaarrrrrrrrrre-yeah-yeaaaaah." OK, maybe not quite, but you get the point. They milk a lyric more than their contemporaries from other musical genres—that much goes without saying.
Heat of the Moment
Do you remember being in school and doing an oral report? At home when you practiced, it's 5 minutes, but when you get in front of class, it's 90 seconds. Sometimes, nerves can make you speed through any kind of public presentation. But we're talking about a seasoned singer here with decades of experience with the lights shining their brightest. Still, the magnitude of this event can dawn on even the most veteran and steel-nerved performers and chop at least a few seconds off their times.
Could the Fix Be In?
I hesitate to even bring this up, but it's occurred to all of us how a lot of these Super Bowl prop bets can be manipulated by those participating in the event. What's to stop an announcer from saying a word a few times to help win a bet? Or a singer who could speed up or slow down the anthem? It's no secret that Knight has suffered from a crippling gambling addiction that almost cost her an entire fortune. But if someone were to fix this, would it be easier to milk it so it goes "over" or to speed through it for an "under" pick to win? With low betting limits on these types of props, would there even be enough in it for Knight to care? Is the fact that you can bet on this even on her radar?
Hard Data
As of press-time, not a lot is known about this National Anthem itself, what kind of musical accompaniment she will have and things that could offer a strong clue. Any warm-ups or practice-runs she had have not been made public. She made an interesting recent comment regarding the Anthem, saying "On February 3, I will give the Anthem back its voice, to stand for that historic choice of words…" That almost suggests that she won't ham it up, which would favor the "under." There aren't many examples of her actually singing the Anthem, with only one on record, a 97-second rendition back in 1991, which would be well "under" here in this spot. An elaborate orchestra could add some time to that, but I just don't see her droning on and on with a bunch of extemporaneous verbalization. Listening to her recent rendition of America the Beautiful shows a singer who isn't rushing, but isn't milking it, either.
Take the "Under" on the Gladys Knight National Anthem
Granted, there is a lot there to justify the "over," but I see that as being the more-obvious play. Yes, she's a soul singer and they can certainly stretch a note. But Gladys is an older lady, with all due respect. She can't wail like she used to. She has a very deliberate and purposeful way with lyrics and doesn't let her voice ruminate like other singers of her genre. And recent comments seem to suggest a more-traditional version might be in-store. I'm taking "under" 110 seconds in this one.
Loot's Pick for the National Anthem Over/Under: Take "under" 110 seconds for Gladys Knight to sing the National Anthem at Super Bowl LIII.
Other National Anthem Props:
Length: Gladys Knight's National Anthem or Shortest Scoring Drive: Gladys Knight +100, Scoring Drive: -140
Pick: Tough one to call, which makes me inclined to take Knight's Anthem at even-money.
Gladys Knight Leaves Out Any Word in National Anthem: Yes: +500, No: -900
Pick: Considering Knight's grace, age, and reverence for her native country, as she will be in her birthplace of Atlanta, I find it hard to believe that she will in any way botch the lyrics. She can sing this one in her sleep.
Gladys Knight Raises a Fist or Kneels During National Anthem: Yes: +360, No: -540
Pick: I would think absolutely not. In fact, she was snappy to Colin Kaepernick and those who criticized her for accepting to do the Anthem in the first place, saying she's been at the forefront of civil rights her whole life—a very strong point. Seems unlikely that she would now try to endear herself to that faction.
Microphone on Mic Stand at Start of Anthem: Yes : -125, No: -115
Pick: It might be simplistic and my sample pool isn't very large, but I can't even remember a time I saw Knight signing where she wasn't holding the mic.