NFL Picks: Dallas Cowboys vs Carolina Panthers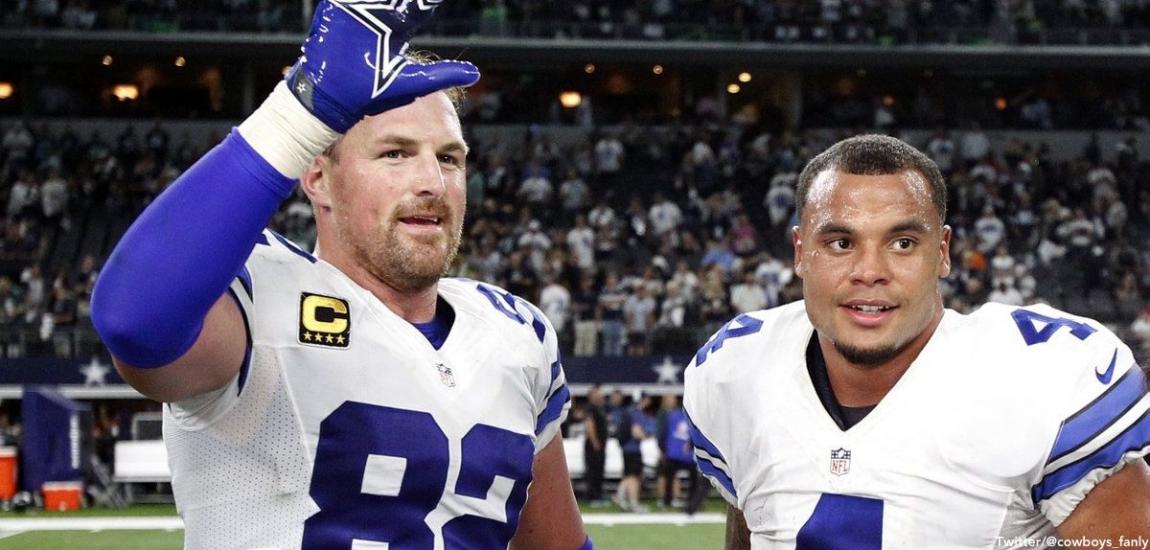 Dallas Cowboys vs. Carolina Panthers
NFL Week 1
Date: Sunday, September 9th, 4:25pm EST
Where: Bank Of America Stadium – Charlotte, NC
TV: FOX
By Bob Clark, NFL Football Handicapper, Predictem.com
Spread: DAL +3 -110 /CAR -3 -110 (pay 5% juice instead)
Total: 42.5
This Sunday, the Dallas Cowboys will travel to Charlotte to take on the Carolina Panthers in an NFC showdown that could have playoff implications. In fact it could be a playoff preview of a game to come January. Yes, I realize it is week one but we all know that both of these teams expect to make a post season run. This one has a similar feel as the Dolphins/Titans game. Dallas was just a game and a hair away from making the playoffs last season while the Carolina Panthers were one of the three NFC South teams to play in the post season…Atlanta and New Orleans being the other two. The last times these two teams met was back in 2015 with the Carolina Panthers coming out on top 33-14. Of course a lot has changed since then and these two are in totally different places now. I never like saying that a week one game is a must win for anyone, but I could see this game actually making a difference in who does or does not make the post season.
OFFENSIVE COMPARISON: Being a new season, last year's statistics are near meaningless, however, both of these teams return very similar rosters from last season. From an offensive standpoint, it appears that Dallas would have the very slight edge. In 2017, Dallas was ranked 2nd in the NFL in rushing yards and they came in ranked 14th in points scored. As for Carolina, the Panthers finished 2017 ranked 12th in overall offense, 4th in rushing offense, and 12th in points scored. These two teams are very close offensively but the loss of Dez Bryant could be a huge blow to the Dallas offense. Much of the load though will be on the shoulders of Ezekiel Elliott and Dak Prescott as well as the Cowboys offensive line. On the Panthers side, we all know they live and die with the play of quarterback, Cam Newton. Cam does have the ability to beat you with his arm, but much of the Panthers success on the ground can also be attributed to the athletic ability of Cam Newton and him being prone to pick up yards with his legs when the passing game breaks down. With all that said, based on 2017, it would appear that Dallas would have the offensive advantage, but I feel that Carolina with Cam Newton, Christian McCaffrey, and Greg Olsen, have the more talented and potent offense coming into 2018.
WHICH DALLAS SHOWS UP? Just two years ago, the Dallas Cowboys were 13-3 and was the NFC's top seed headed into the playoffs. Of course they eventually lost a heartbreaker to the Green Bay Packers in the Divisional Round, but at that time everyone thought Dallas was primed for another run in 2017. Well, 2017 was not as kind to the Cowboys. Dallas saw Dak Prescott and Ezekiel Elliott both take steps back in their second year and the Cowboys missed the playoffs just barely finishing the season 9-7. So this season who do we get? The 13-3 Cowboys who made a late post season run or the 9-7 version who underachieved all year? One of the most glaring questions for Dallas is how they will handle the loss of Dez Bryant. In 2017, Bryant caught 69 passes for 838 yards and six touchdowns. The numbers are not superstar numbers, but just having to worry about Dez Bryant caused issues for opposing defenses. Dallas will now have to rely on the play of Allen Hurns and Terrance Williams to make the passing game go. So again I ask…which Dallas shows up? We will find out at 4:25pm this Sunday.
CAROLINA IS THE PICK…BETTER YET, MAKE IT A LOCK! Never do I use the term "lock"….NEVER. Well, I just did. I do not trust this Dallas team at all. Yes, I am aware that Dak Prescott has played many of his better games on the road, but I just feel like this Carolina Panthers team is going to be one of the better NFC teams in 2018. I see Dallas finishing somewhere around 8-8. Cam Newton is supposedly healthy now and that is not good news for Dallas. I can see a rocking and rolling Bank of America Stadium Sunday afternoon with Cam Newton making plays and doing his Superman thing all day. Not only do I think Carolina wins and covers, I think they do it with ease. Carolina is going to win this game 27-16 over the Dallas Cowboys on Sunday and it will again bring back the question that many have had over the course of the last few years….how the hell does Jason Garrett still have a job?
Bob's Spread Pick: TAKE THE CAROLINA PANTHERS –3 AT HOME 
Bob's Total Pick: TAKE UNDER THE POSTED TOTAL OF 42.5 POINTS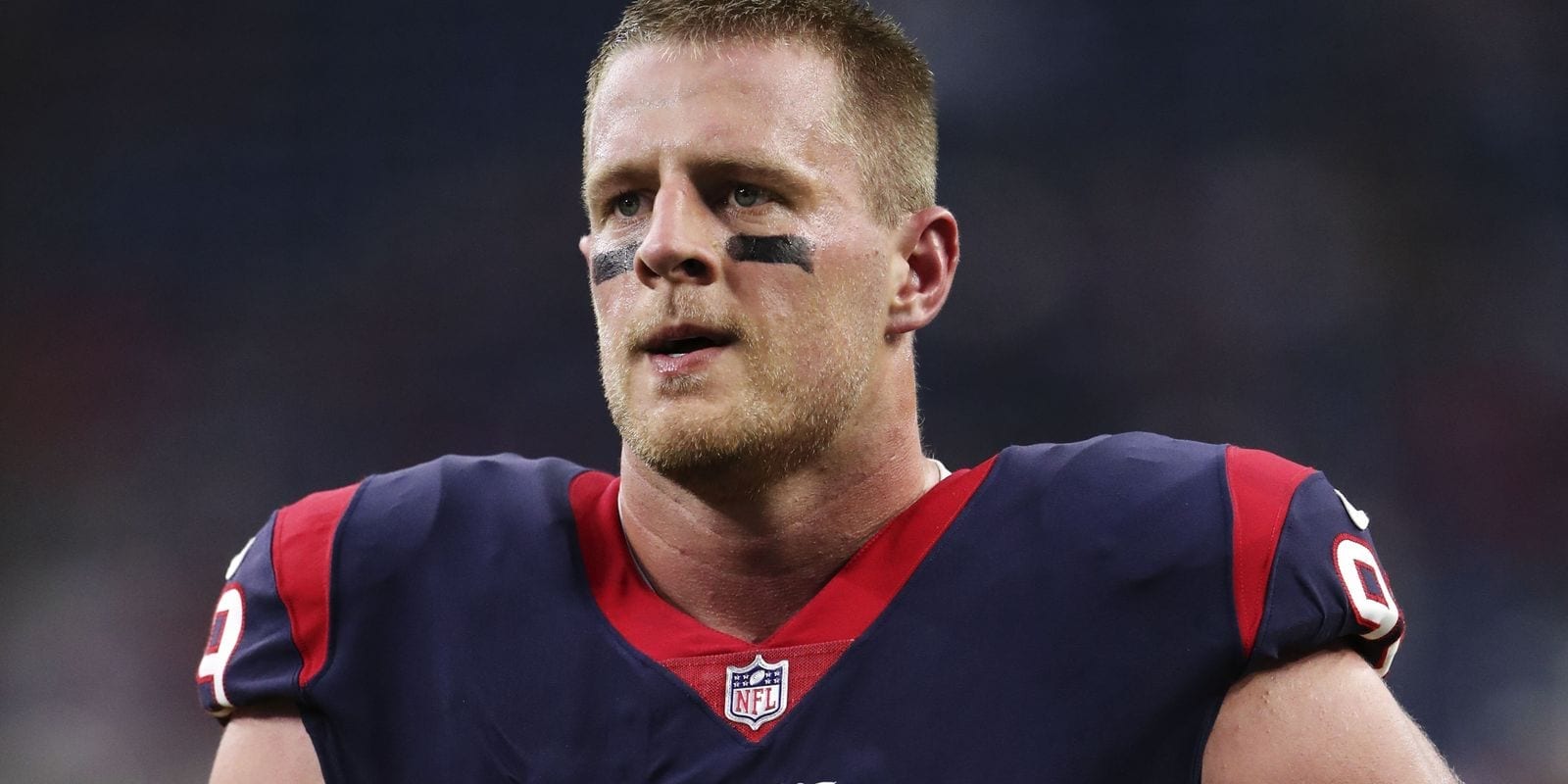 Familiar foes face off in Foxborough Sunday afternoon when the New England Patriots welcome the Houston Texans at Gillette Stadium to start their season. This will be the fifth game between the two teams since December of 2015, with the Patriots having won not only the previous four but also going 9-1 in the series overall since their first game back in 2003.
---
---
---
---
---
---