[et_pb_dcsbcm_divi_breadcrumbs_module hide_homebreadcrumb="off" homebreadcrumbtext="Home" separator="sep-raquo" hide_currentbreadcrumb="off" homebreadcrumborientation="left" _builder_version="3.8″ fontsbreadcrumbs_font="Lato||||||||" fontsbreadcrumbs_text_color="#000000″ fontsbreadcrumbs_font_size="15px" fontsbreadcrumbs_line_height="16px" fontsseperator_font="||||||||" fontsbreadcrumblinks_font="||||||||" fontsbreadcrumblinks_text_color="#2567cf" custom_margin="25px|||" custom_margin_phone="30px|||" custom_margin_last_edited="off|desktop" custom_css_main_element="font-family: Helvetica Regular;" global_module="3641″ saved_tabs="all"][/et_pb_dcsbcm_divi_breadcrumbs_module]
Northwestern Wildcats vs. Purdue Boilermakers Pick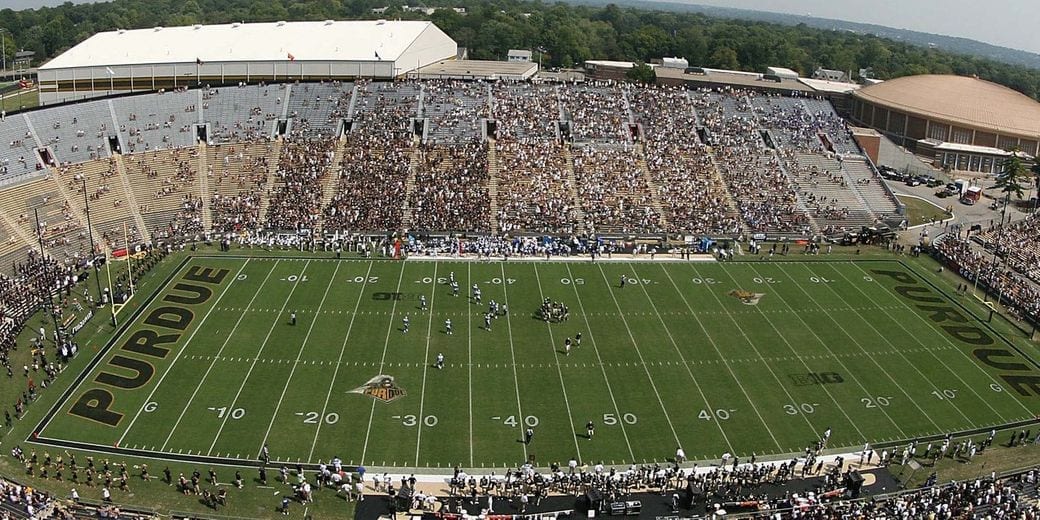 Northwestern Wildcats (0-0 SU, 0-0 ATS) vs. Purdue Boilermakers (0-0 SU, 0-0 ATS)
Date/Time: Thursday, August 30th, 2018–8:00 PM ET
Where: Ross-Ade Stadium – West Lafayette, IN
TV: B1G Network
By: Keith F, NCAA Football Handicapper, Predictem.com
Point Spread: Northwestern +2.5 /Purdue -2.5
Over/Under Total: 51.5 (Bovada)
The Purdue Boilermakers and the Northwestern Wildcats will square off in an early-season B1G conference clash set to take place at Ross-Ade Stadium in West Lafayette, Indiana. The affair will take place on Thursday night, as kickoff is set for 8:00 PM ET and scheduled for syndication on the B1G Network. As of late, the Wildcats have had their way in this rivalry series as they have won six of the last seven contests over all, encapsulated by a four-game winning streak against the cross-state counterparts. Northwestern has also been a cash cow in this market as they have been in the money in three of the last four meetings between the two (3-1 ATS). Last year, NW took down Purdue at home in Evanston by a score of 23-13 in November.

Northwestern Wildcats Season Review
Last year, the Wildcats finished with a 10-3 record, capping off their 2017 campaign with eight straight wins. This effort was capped off by a one-point victory against Kentucky (24-23) in the Franklin Mortgage Music City Bowl. In this situation as we recall, the Cats were spotting over a touchdown to Big Blue and were seeing all the money thanks to being one of the 'hottest' teams in America at the time. However, Kentucky may have easily won the game had it not been for a controversial decision that changed the complexion of the game for the UK. This was a reference to the shocking call by a referee to eject UK's star running back Benny Snell on account of failing to take a referee's hand when he was getting up for a tackle. Kentucky had to resort to dramatics to attempt to win the game and failed to cash in on a two-point conversion attempt that ultimately sent Northwestern off with another win.
Are They For Real or A Hoax?
With this being established, the Wildcats were on the right side of the equation in three consecutive overtime games against Iowa, Michigan State (sees Utah St on Fri), and Nebraska. College football overtimes are virtually a flip of a coin and it came up on the Wildcats' side three times in a row, which could make this team the luckiest team in America had KenPom decided to dabble in the gridiron in addition to the college hoops game. Outside of these four fortuitous circumstances for the Wildcats, three of their remaining four victories came against Maryland, Minnesota, and Illinois – not exactly the cream of the B1G crop. Had Northwestern come up on the losing side perhaps in just one overtime, the air may have been let out of their balloon and perhaps they wouldn't have been so profitable as well when they covered in seven straight games in route to the bowl game.
Purdue Season Review
The Boilermakers finished with three straight wins of their own to cap off 2017 but their body of work was far more convincing. The Boilermakers would begin their march with a nine-point road win at Iowa and then follow it up with a touchdown win to get the Old Oaken Bucket against a hated nemesis in Indiana. The locomotives would finish 6-6 in the regular season to earn a bowl bid where they would get the W in a thriller against another up-and-comer Arizona in the Foster Farms Bowl. The final tally in that affair was 38-35, Purdue.
Black and Gold On The Rise?
The Boilermakers are clearly headed in the right direction. After all, Purdue had not been seen in the post-season for four years and had won just a total of nine games over this span since its last appearance in the 2012 Heart of Dallas Bowl where the outcome was far more disastrous when the Boilermakers were steamrolled by Oklahoma State. With the momentum to carry over from last season, all signs point toward further steps forward this year for the Black and Gold.
Pick: Take Purdue -2.5
So far, we have seen the public smother the Wildcats in this market, diminishing the line by as much as two points in some markets to its current station to reflect the public enamored with an underdog. This is further embellished by 66% of the cash and 60% of the ticket action coming in on the Cats. Typically, events like these don't happen unless the pooch appears to be too good to be true to the public eye. This in itself often signals some form of a red flag albeit favorites are favorites for a reason and thus are usually the more enchanting option.
Nevertheless, the fact remains that Northwestern has been Lady Luck's love interest as of late but its time for her to move on. Purdue returns nine starters on offense, including their prolific passer Elijah Sindelar (QBR of 124.2 in 2017) and Northwestern will not have an answer this time around with a packed crowd in their face. Furthermore, Northwestern will have to figure out how to re-establish its offensive identity with its dynamic rusher Justin Jackson graduating from Evanston. This time is a pup for a reason, swallow the points.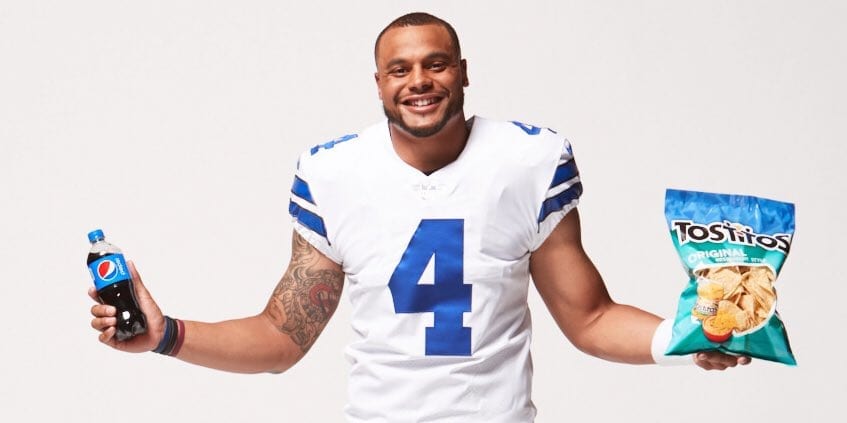 The Cowboy offense was not the same machine in 2017 as it was in 2016. The 2016 offense scored 421 points while averaging 6.0 yards per play, compared to 354 points and 5.3 ypp in 2017. Keith Allen takes a hard look at why Dallas shouldn't be picked to beat their season win total line of 8.5.
---
---
---
<h4 class="widgettitle">More NFL Picks</h4><!-- [et_pb_line_break_holder] -->
<!-- [et_pb_line_break_holder] --><div class="widget-footer"><a href="https://www.predictem.com/nfl/">See all the NFL picks.</a></div><!-- [et_pb_line_break_holder] --><hr><!-- [et_pb_line_break_holder] --><style><!-- [et_pb_line_break_holder] -->ul.postsbycategory {list-style-type: none; margin:0; padding: 0; margin-left: -3px}<!-- [et_pb_line_break_holder] -->.postsbycategory li {padding: 5px 0px; display:block; clear: both; border-bottom: 1px solid #ccc;line-height:16px!important; min-height: 50px;}<!-- [et_pb_line_break_holder] -->.postsbycategory li a{color: #000; font-size: 14px!important;}<!-- [et_pb_line_break_holder] -->.postsbycategory img {width: 85px!important; height: 40px;<!-- [et_pb_line_break_holder] -->float:left; <!-- [et_pb_line_break_holder] -->padding:0px;<!-- [et_pb_line_break_holder] -->margin: 0px; margin-right: 8px;<!-- [et_pb_line_break_holder] -->border: 1px solid #EEE;<!-- [et_pb_line_break_holder] -->}<!-- [et_pb_line_break_holder] --> .widget-footer a {color: #666;}<!-- [et_pb_line_break_holder] --> .widget-footer a:hover {padding-top: 2px;}<!-- [et_pb_line_break_holder] --></style>