NBA Pick: Washington Wizards vs. Sacramento Kings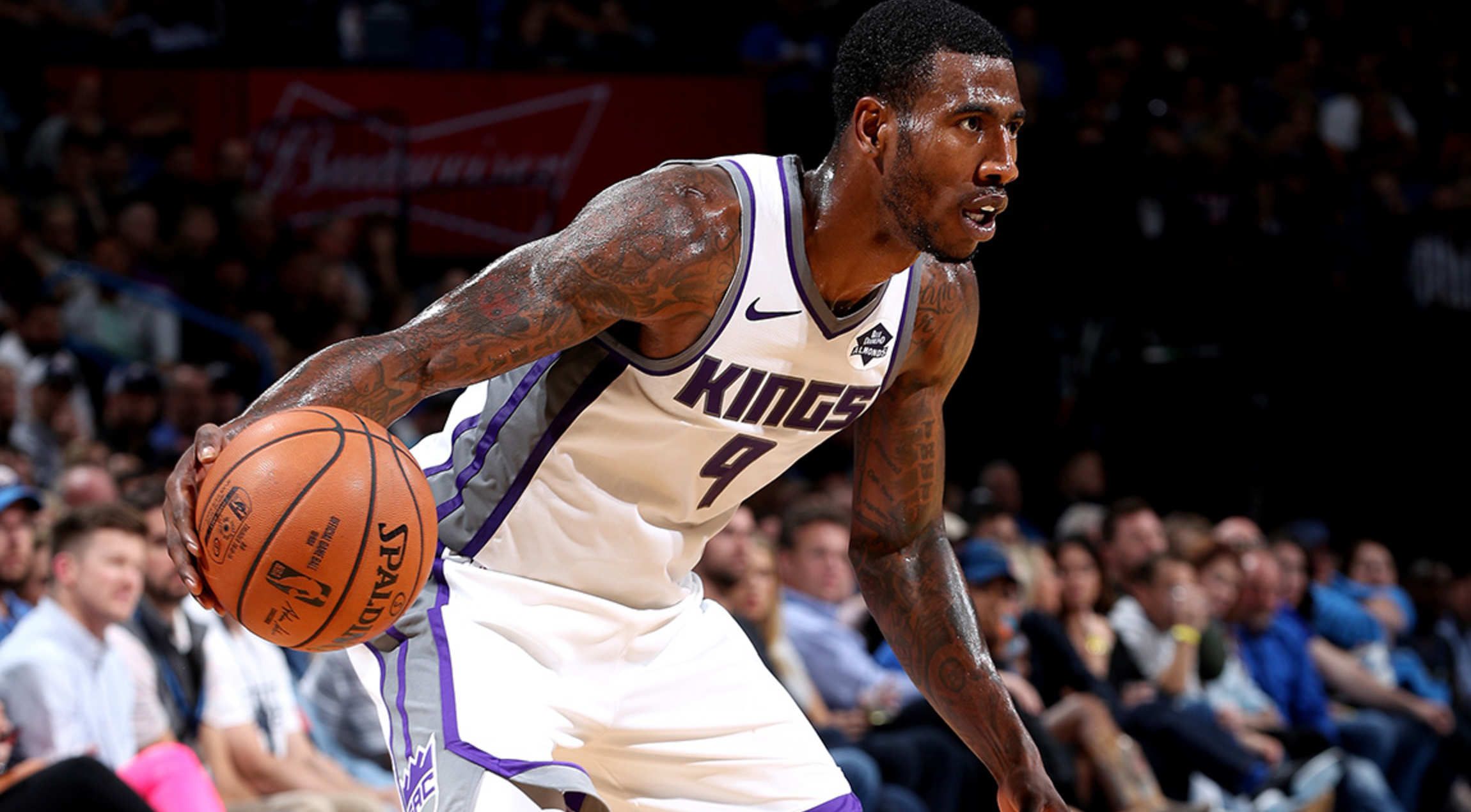 Washington Wizards (1-3, 1-3 ATS) vs. Sacramento Kings (2-3, 3-2 ATS)
When: Friday, October 26th, 2018 – 10:00 pm ET
Where: Golden 1 Center – Sacramento, CA
TV: NBATV
By: Kyle Cash, NBA Basketball Handicapper, Predictem.com
Point Spread: WAS -4.5/SAC +4.5
Total: 238
Last Night in the NBA
What a victory last night! I predicted the final score of the Celtics-Thunder game to be 101-95, and I hit it right on the money. No need to go back and check any of my other analysis. That is besides the point. I nailed the score exactly, and it feels good. Don't go back and look. I did an amazing thing. End of story.
Shockingly, the Cleveland Cavaliers, a team that has been to four straight NBA Finals, has started the season 0-4. I looked up and down their roster, and besides Kevin Love missing a game with a sore foot, I cannot for the life of me put my finger on the reason why they are playing so poorly. They are even having a career year from future superstar Cedi Osman at the small forward position, a spot where they were severely lacking a defensive presence last season. I cannot believe that they got worse!
Taking a look at tonight's NBA schedule, my fingers were twitching at the thought of writing about Kevin Durant playing in his future home arena Madison Square Garden, but I know myself too well: it would turn into a Steph Curry puff piece. I just love him too much. Instead, let's take a peak at two of the funniest franchises in the NBA: The Washington Wizards and the Sacramento Kings. It's the Mediocre Franchise Bad-GM Super Bowl in Northern California, and the Wizards are favored by 4.5 with the total set at a mind-bogglingly high 238 points. Ready or not, here they come.
John Wall's School of Witchcraft and Wizardry
I spoke briefly about my love for Luka Doncic's Dad-bod, so let me introduce to you John Wall's new body a.k.a The Divorced Dad-bod. Bradley Beal spent the summer putting on sympathy weight for his pregnant wife; John Wall looks like he became impregnated himself, and his game and the team has suffered for it.
NCAA Football: Betting Sites Move Washington from 10 to 12 vs California
Wall is currently averaging 20.0 points and 7.5 assists with shooting splits of 41% FG/12% 3P/8% FT. That is basically 75% of his production from a season ago, and he wasn't exactly shattering record books then either. His game-breaking speed still makes him a threat whenever he touches the ball, but he's trending downward in a dangerous way, and the Wizards might be teetering on the edge of disaster.
Luckily for Washington, Bradley Beal is still only 25 years old, and he is the player that the Wizard-faithful should be hitching their wagons to going forward. With Beal's shooting, Wall's playmaking and capable role players around them, the Wizards are still a legitimate offensive attack, and they can take down any team on any given night. The Kings backcourt is still allergic to defense, and if Wall and Beal are clicking on all cylinders, Sacramento lacks the personnel to stop the damage.
You Either Die a College Hero…
…Or live long enough to become a Sacramento King. As my go-to college basketball experts have pointed out, every collegiate star in the last five seasons has made his way onto the Kings roster, and they are starting to resemble a McDonald's All-American Team more than they do an actual NBA team. The only true conclusion we can draw from this fact is that Vlade Divac and Vivek Ranadive do all of their draft scouting during March Madness. Bold strategy, Cotton – let's see if it pays off.
Last season, the Kings spoke about their desire to develop their young talent, and then promptly signed the cadavers of Zach Randolph and George Hill to deals and played them 30 minutes a night. This season, they have actually stuck to their word, and we have finally gotten to see the young guys get the opportunity to blossom. Predictably, they are taking their lumps early on the defensive end, coming in at 25th in Defensive Rating. On the bright side, they have shown a desire to push the pace, and with De'Aaron Fox quarterbacking their up-tempo offense, the Kings have actually looked…pretty good?
Most importantly for the Kings, the Wizards have already been diagnosed with the worst case of the Dwight-bola Virus that the NBA has seen. The perpetrator himself is still dealing a sore butt (*stifles laughter*), and Ian Mahinmi and Bradley Beal both carry questionable tags heading into Friday's match-up. If the Wizards operate with Jason Smith as their lone big again, he's going to need a taser to defend the likes of Marvin Bagley III, Willie Cauley-Stein and Harry Giles, and even that might not be enough. The Kings beasts are going to feast, and we might be looking at what some thought to be impossible: a 0.500 Sacramento Kings team.
Quick Match-up Notes
The Kings and Wizards both rank bottom-10 in Defensive Rating and top-6 in Pace
Sacramento is 3rd in the NBA in Mid-range FG% (10-16 feet); Washington is 27th in the NBA in Opponents Mid-range FG%
Washington is 5-1 in their last six versus Sacramento

NBA Best Bet
Both of these teams like to push the pace, and we might be in for a very exciting track meet on the late night NBA slate. The point totals in the NBA are still outrageous this season, and 238 is a ton of points for any two teams to surpass. We need to change up the mojo after Russell Westbrook shot us out of a W last night, so let's get a little bit creative in our bet today. There's nothing more exhilarating than teasing a betting line; I always feel like I'm breaking the rules somehow. With a tease of 4.5 points for the price of -110, we can tease the Kings to +9 and the over down to +233.5. I feel confident that this will be a fast-paced competitive game, and with the added cushion, this should have us headed to the winner's circle just in time to lose it all on College Gameday on Saturday.
Bonus: If you're feeling especially frisky, I like Sacramento to win this game outright at a price of +165. The Kings +4.5/over 238 parlay pays out at +272, and the Kings ML +165/over 238 gives you a whopping +417. Just a thought!
Final Score Prediction: Sacramento 121 – Washington 118