Detroit Lions vs. Seattle Seahawks Prediction ATS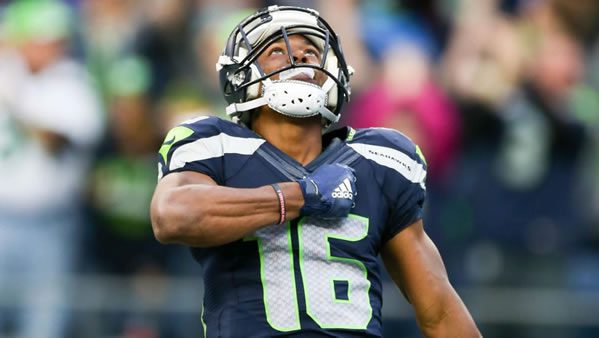 Detroit Lions (2-12-1 SU, 10-5 ATS) vs. Seattle Seahawks (5-10 SU, 7-8 ATS)
Week 17 NFL
Date/Time: Sunday, January 2, 2022 at 4:25PM EST
Where: Lumen Field, Seattle, Washington
TV: Fox
Point Spread: DET +7/SEA -7 (Betanysports – Did you know that you could be betting on games at -105 here instead of the more expensive -110 that you're laying with your overpriced bookie? Take 5 measly minutes to make the switch and save yourself a ton of loot!)
Over/Under Total: 42.5
The Detroit Lions take on the Seattle Seahawks on Sunday in a Week 17 NFC battle from Lumen Field. At a combined 7-22-1, neither of these teams are playing for anything substantive, but it's still a good game to bet—a proposition where any number of different possibilities are plausible. On Sunday, the Lions lost at Atlanta, 20-16, while the Seahawks fell in an ugly last-second loss to the Bears at home, 25-24. Who can get it done in Seattle this week?
Don't Sleep on the Lions
A 10-5 ATS record will attest to how hard the Lions play for head coach Dan Campbell. And at this time of the season, when dealing with teams who have no playoff hopes, energy and effort are major considerations. And that's just what we see with the Lions lately. They are imperfect. The wheels can come off at any time. Injuries make it, so you're not really sure who's going to be in there. Last week was QB Tim Boyle, a player whose stats make you wonder why he's even in the league. And yet, they won't go away, they keep covering spreads, and they're not an easy team to put away. That especially goes with what appears to be a completely-sideways Seattle team.
I'd think a potential Detroit backer would prefer to see Jared Goff in there. With Goff, you're going to get a little more-reliable targeting of the receivers, led by a surging Amon-Ra St. Brown. If D'Andre Swift is back in there, along with some other useful backs who have found a role, it's an offense that can make it work. It doesn't say much about Goff that a line is posted without it even being clear that he will be in there. But even if he's not, you're dealing with a Detroit team whose sum total surpasses the quality of its individual parts. They're better than their record. And they've done a lot better in these games than what the oddsmakers have suspected this season. A 2-win team with a 10-5 mark against the spread can mean only one thing—Detroit is a bad team that's not as bad as most think.
Seattle's Problems
Injuries have also taken chunks out of Seattle this season. But something else seems at play too. Normally, you'd be seeing Wilson at least threaten to take over games, and that hasn't been happening this season. The connection with DK Metcalf has soured with seemingly every game resulting in long stretches going by with Metcalf invisible. They're deep into their RB barrel, and that line is its typical substandard self. One might even have the sneaking notion that Wilson isn't as into this mentally as he once was as if his discontent with the organization has started to take over his mentality.
The Seattle defense might not be as bad as people say. Week in and week out, people identify this bad Seattle defense as a reason why a team or a certain player will go off, and it always seems to be something less than that. They're not good in any describable way other than their bottom-line results not being quite as bad as people would suspect. A pass-rush can help that, and last week, Rasheem Green and Carlos Dunlap both had two sacks. The most they've given up in the last ten weeks was 23 points. That's not necessarily in keeping with their reputation as a doormat defense. And depending on how compromised Detroit's offense is, this looms as a possible edge for the Seahawks against a Detroit offense that isn't even great with ideal conditions.
More Picks: Carolina at New Orleans Week 17 Best Bet >>>
Offensive Success
No one on Seattle's offense is really thriving. You've seen some good games from Tyler Lockett this season. But as of late, no one is really racking up stats. Rashaad Penny could have that one-off good game. But it's a struggle to get production. Not that Detroit boasts of any kind of offensive superiority, but at the very least, they have weapons that are doing what they're supposed to be doing. St. Brown is getting numbers. Swift can deliver in a spot like this. Backs like Craig Reynolds have produced, with good games from WR Josh Reynolds and others. In other words, they have guys on offense who are being put in a position to shine. And in games like this, that counts for a lot.
It comes down to what teams can get out of what they have. Seattle has a good QB in Russell Wilson, two receivers who have had massive success. And yet, their aerial attack is near the bottom of the league. Meanwhile, Detroit is making it work as well or better in some cases with discarded pieces from other teams, uncelebrated rookies, and guys you've never heard of before. And in these types of matchups, getting more out of what you have stands out as a distinct possible advantage. That doesn't mean Seattle's greater overall class and talent can't surface. But it hasn't lately, and one wonders what to expect these last few weeks.
Take the Points
This goes beyond Detroit getting a lot of what they have, while the Seahawks are doing the opposite. There isn't much about Seattle right now that makes one confident laying a TD. I suppose if you had to lay that many points, doing so against a two-win team is as good a spot as any. But in a season where Detroit has made a living out of keeping things close, this seems like a strange spot for that to stop. Sure, they are a two-win team for a reason, so one can only be so assured, but I like Detroit to cover the spread this week in Seattle. I'll take the Lions.
Loot's Prediction to Cover the Point Spread: I'm betting on the Detroit Lions plus 7 points. Bet your Seahawks vs. Lions pick and ALL your Week 17 bets for FREE by taking advantage of a 100% real cash bonus on your first deposit of $50 to $300 at MyBookie Sportsbook! (Must use bonus code PREDICT100).
10* GAME OF MONTH **INSANE 75% NFL PLAYOFFS!
AAA Sports has gone 5-1 (83%) with their NFL Playoff picks over the L2 rounds and overall they enter the Super Bowl having gone an INSANE 75% (9-3!) with ALL of their NFL Playoff releases! AAA Sports is playing with HOUSE MONEY in BOTH the NFL and College Football this season and they're UNLOADING MASSIVELY in this year's Super Bowl with BOTH SIDE and TOTAL! BE THERE!
Beat your bookie with our NFL underdog BEST BET of the week!
Beat the bookie with our Weekly NFL player prop bets!
List of this week's line moves, why they happened and whether they're worth betting or not.
Free computer generated simulations for every weekend of the football season!
Crush your co-workers with Gman's office pool predictions where he picks every game against the spread!