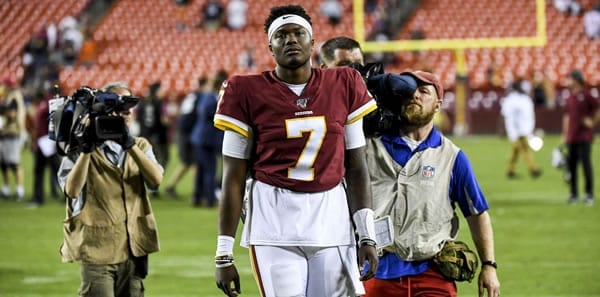 The time to bet on a team is when you've bet them all season and they've put you in the poor house and you're thinking about stopping betting on them! As crazy as this sounds, it's the truth. I've been on the Redskins a TON and they've shoved it up my gazoo almost every time. Point spreads are based on public perception and EVERYBODY hates the Skins at this point in the season. They actually match up pretty well with a fading Detroit team suffering multiple injuries to skill position players.
100% REAL CASH up to $300

Football Betting Guide
New to football betting? NFL point spreads can be confusing at first, but our how to bet on football article help you bet like a seasoned pro! You'll also learn how to wager on teasers, parlays, over/unders, prop bets, futures and how point buying works.